Berlin ordered to pay compensation to nuclear firms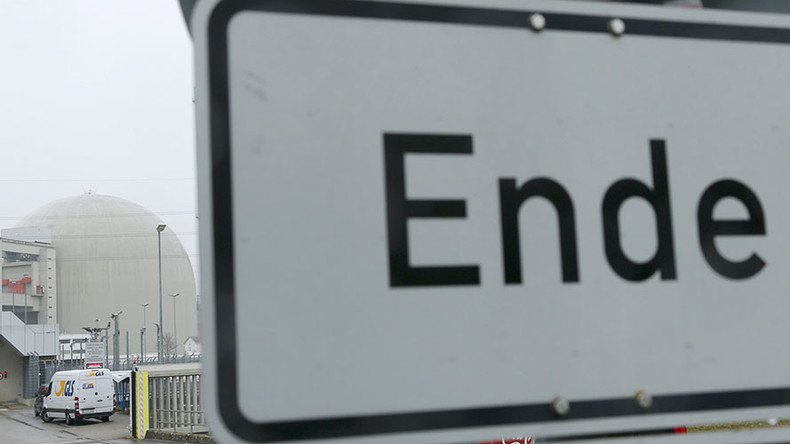 The German Constitutional Court has ruled that electricity generating companies should be compensated after the government ordered the shutdown of all the nuclear power plants following Japan's Fukushima disaster.
The court ordered Berlin to resolve the issue by June 2018 and said the firms were entitled to "adequate compensation," but provided no details on how much they would receive.
Following the meltdown at Japan's Fukushima nuclear power plant, the German government decided to immediately halt operations at the country's eight nuclear power stations and to shut the other nine by 2022.
The step was a sharp reversal for Chancellor Angela Merkel, as her government had previously decided to extend the lifespan of the country's nuclear power until 2036, overturning the previous administration's decision to phase-out the enterprises.
German electricity generators EON and RWE and Sweden's Vattenfall filed a complaint with the Federal Constitutional Court arguing the order constituted an expropriation of their assets and demanded compensation. The firms reportedly evaluated their losses at about €20 billion ($21.53 billion).
"We cannot simply accept that Parliament disregarded constitutional requirements by providing for no compensation," the chief of EON, Johannes Teyssen told the court in March, arguing that the accelerated shutdown caused the German utilities significant economic damage.
READ MORE: Unprecedented: Germany asks Belgium to turn off 2 nuclear reactors over safety concerns

The constitutional court decision might have an impact on separate talks between the government and nuclear plant operators on German nuclear waste disposal.
According to a draft law approved in October, EON, RWE, and EnBW must pay €23.6 billion into a state fund for storing nuclear waste by 2022.
You can share this story on social media: