Unprecedented: Germany asks Belgium to turn off 2 nuclear reactors over safety concerns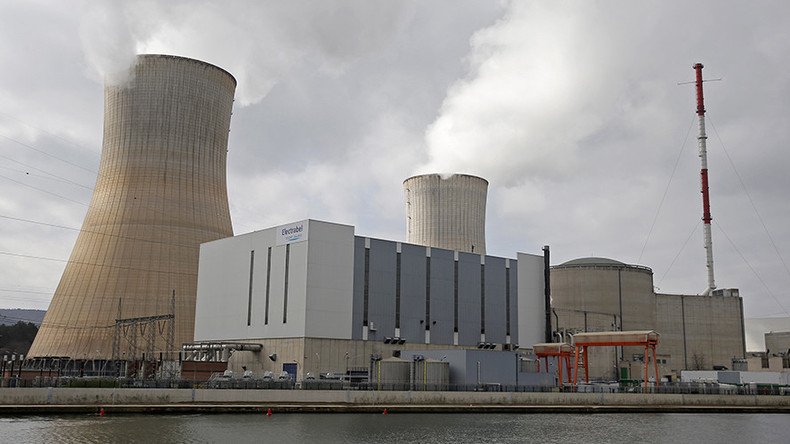 Germany has asked Belgium to take two of its nuclear reactors offline, citing safety concerns. The environment minister said doing so would show that Brussels "takes the concerns of its German neighbors seriously."
Barbara Hendricks urged Belgium on Wednesday to take its Tihange 2 and Doel 3 reactors offline "until open safety questions are cleared up." German officials have expressed concerns over the safety of the reactor pressure vessels.
Taking the reactors offline "would be a strong precautionary signal and would show that Belgium takes the concerns of its German neighbors seriously," Hendricks said in a statement.
Deputy Environment Minister Jochen Flasbarth stressed that such a request has never before been made by Germany to a neighboring state.
"This is an unusual procedure," he told reporters, adding that the decision had not been taken lightly, and that Berlin would give Brussels time to respond.
Belgium's nuclear regulator, AFCN, said on Wednesday that it's surprised by Germany's request, adding that the nuclear reactors meet the most strict safety standards. AFCN said it's willing to work with its German counterparts so long as there is a willingness to be "constructive," but that it does not intend to reverse its decision to allow the reactors to operate, Bloomberg reported.
The operator of the reactors, Electrabel - the Belgian unit of Engie – also said it was surprised by the request.
"We have proven that the reactor vessels are safe and it's the result of a very long process of research that has been evaluated and confirmed by experts in Belgium and abroad..." Electrabel spokeswoman Geetha Kayaert told Bloomberg.
The two reactors were taken offline in 2012 after defects were found in the walls of the reactors' pressure vessels. AFCN cleared their re-start in November, saying the cracks were hydrogen flakes trapped in the walls of the reactor tank and had no major impact on safety.
Hendrick's request comes one week after the state of North Rhine-Westphalia said it would join a lawsuit filed by the Aachen city region against the Tihange 2 reactor, which is roughly 65km (40 miles) away from the west German city. Germany plans to turn off all of its own nuclear reactors by 2022.
The tanks in questions are both 33 years old. Doel-3 has a capacity of 1,006 megawatts, while Tihange-2 has a capacity of 1,008 megawatts. Together than total about 14 percent of the nation's installed power capacity.
Belgium's nuclear activities made headlines last month, after it was reported that the suspects behind the Brussels terror attacks may have been planning an assault on the country's nuclear plants.
You can share this story on social media: