Brussels terrorists planned nuclear plants attack, changed target after accomplice's arrest – report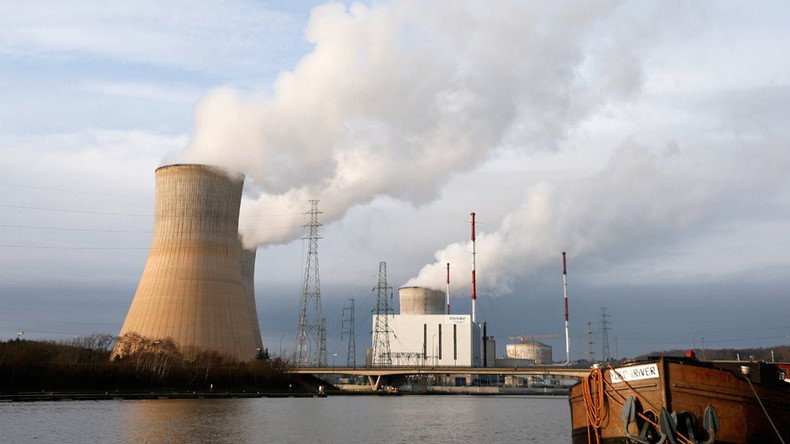 Brussels suicide bombers Khalid and Ibrahim El Bakraoui were planning attacks on Belgian nuclear power stations, Dernier Heure newspaper has reported.
The newspaper exclusively reported that the arrest of Paris attacker Salah Abdeslam accelerated the plans of the terrorists.
The brothers planted a hidden camera in front of the home of the director of the Belgian nuclear research program, the paper said.
Evidence obtained by the authorities shows that the same terrorist cell was behind the Paris attacks in November that killed more than 130 people and this week's Brussels bombings, which claimed the lives of 31 people and injured over 270, the paper wrote.
The footage with "dozens of hours" of the movements of Belgium's nuclear boss was seized during an anti-terrorist raid in the apartment of another suspect belonging to the same terror cell, Mohammed Bakkali.
According to investigators' information, obtained by Dernier Heure, the El Bakraoui brothers were the ones suspected of planting the cameras and were following the movements of the nuclear boss.
Follow RT's LIVE UPDATES on Brussels airport and Metro bombings aftermath
After analyzing the video, investigators concluded that the target of terrorists was to "jeopardize national security like never before," DH wrote.
Shortly after the fatal Brussels attacks, personnel from Belgium's two nuclear power stations in Doel and in Tihange were promptly evacuated. DH also reports that soldiers have been seen on both sites in recent weeks.
Back in February, Derniere Heure reported that the terror cell behind the November attacks in Paris was interested in the movements of the head of Belgium's nuclear program.
Europe is on high alert following the deadly Brussels attacks. On Tuesday, the Belgian capital was rocked by twin blasts at the city's Zaventem Airport and an explosion at the Maalbeek Metro station, just meters away from key EU buildings less than an hour later.
On Wednesday, the Belgian prosecutor's office said that brothers Khalid and Ibrahim El Bakraoui were suicide bombers in the metro and in the airport. Also it was revealed that Ibrahim El Bakraoui left a note on a computer found in a trash can during an anti-terrorist raid. The terrorist reportedly wrote that he felt increasingly unsafe, didn't know what to do and feared going to prison.
You can share this story on social media: