We're on a dangerous path: From fake news & fake porn to fake reality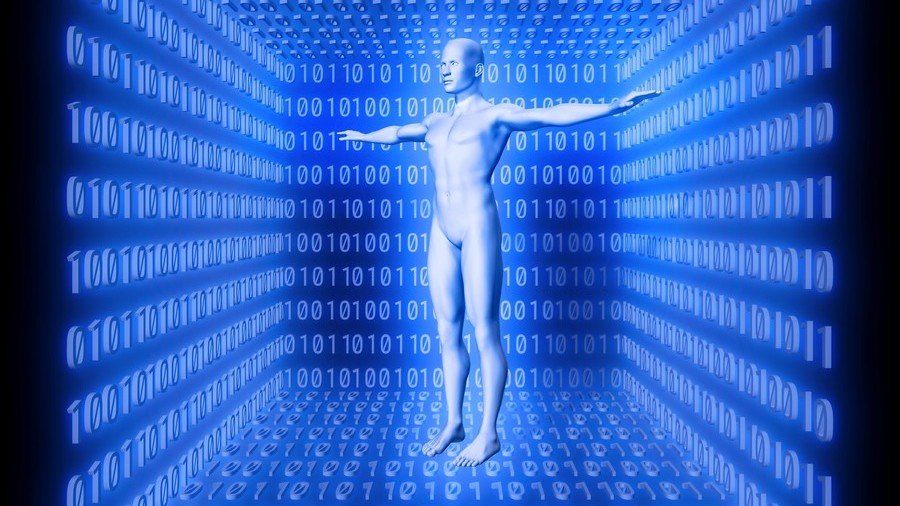 Deepfake technology may be sold as a new form of entertainment yet has the potential to be used for darker purposes.
In the West we are warned to steer clear of fake news and be wary of information warfare whilst round the clock media coverage bombards us minute by minute with the latest news and images from around the world. Before we can contemplate, not to mention verify, one story, our attention is caught by the next soundbite. Even when a news report is later shown to be inaccurate, people have already moved on as their attention becomes captivated by the latest scoop. We are given the option of trusting the media or delegating our quest for truth to one of the many so called 'fact-checking' websites. Some may choose to give up and heed the words of President Trump's lawyer, Rudy Giuliani, and declare that "truth isn't truth" or that it "is relative".
The lines between fact and fiction are becoming further blurred by the emergence of so called 'deepfake' technology that makes it easy to create fake videos by superimposing one image onto another. Last year such videos were posted on the internet by a Reddit user named 'deepfakes' that appeared to show various celebrities performing hardcore pornographic acts, including incest. Their faces had been superimposed onto those of porn actors without consent. Although websites such as Reddit and Pornhub have since denounced and banned deepfake pornography, others view deepfake technology as a good business opportunity.
Adult entertainment company Naughty America, one of the world's biggest producers of virtual reality (VR) pornography, has decided to tap into the undoubtedly lucrative deepfake genre to create videos that transpose an individual's face onto a porn actor's body or replace the skin flick's background with any preferred location, including one's home. The company's CEO Andreas Hronopoulos comments: "I can put people in your bedroom."
One could dismiss this fusion of technology and entertainment as merely the latest fad, or opiate of the masses, designed to distract people from the grim realities of life and the world around them. However, deepfake technology has the potential to become weaponized and used for darker purposes.
Creating fake hardcore porn to entertain internet users or embarrass a celebrity is the thin end of the wedge. As deepfake technology becomes more advanced it could be used to manufacture video clips that appear to show a politician or member of the public saying or doing just about anything in any location. Such videos could later be used to blackmail an individual or to sway public opinion in the lead up to an election. Perhaps we will see deepfake technology used by the deep state to sway public opinion as the USA's 2020 presidential election approaches.
Imagine if a deepfake video had emerged after Crimea's reunification with Russia that appeared to show President Putin discussing plans to invade Ukraine and start a war with Europe, or if a video were to appear in future seemingly showing Syria's President Assad authorizing the use of chemical weapons against civilians. Faces of injured or dying civilians in one part of the world could be superimposed onto footage of individuals in another part of the globe, adding a change in background scenery, to harness public indignation and smooth the path to 'humanitarian intervention'. Even if such transmissions were later proved fake, public opinion would have already been influenced and the damage likely done. Deepfake technology could thus be used to engineer any number provocations on behalf of those with a vested interest and the ability to pay.
Moving from the public to the private sphere, both virtual reality and deepfake technology drives us down a slope enabling people to ditch reality in favor of their chosen fantasy, no matter how disturbed it might be, further alienating them from the real world and other people as they become absorbed in their own make-believe world.
How long until this technology enables a person to live out vast portions of their real life inside a virtual reality bubble alongside a virtual supermodel with no limits on the actions they can perform, whilst they remain totally oblivious to what is going on outside their front door?
Whilst virtual reality pornography might have a limited beneficial role in giving satisfaction to individuals who struggle to have natural sexual relationships on account of disability or serious illness, its wider use ought to be discouraged. Excessive social media use has been shown to adversely affect mental health and interpersonal communication. Customized virtual reality porn will further isolate people from each other and erode their ability to communicate with and form healthy social and sexual relationships in the real world. This is of particular concern as the birth rates across developed countries are already low and decreasing further.
Think your friends would be interested? Share this story!
The statements, views and opinions expressed in this column are solely those of the author and do not necessarily represent those of RT.
You can share this story on social media: