Face swap porn: Naughty America to superimpose viewers heads onto actors' bodies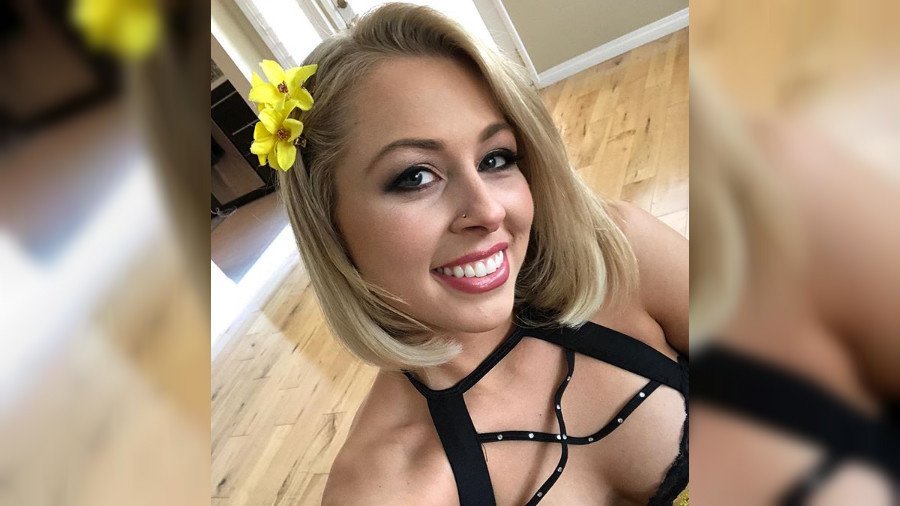 Pornography fans will soon be able to easily customize their viewing experience by using 'deepfake' technology to superimpose individuals' faces onto the bodies of porn stars.
Adult entertainment company Naughty America is launching a new service that allows users to isolate faces and place them onto performers. The technology, which is generated using artificial intelligence, first surfaced online earlier this year when graphic clips, known as 'deep fakes', purported to show celebrities in compromising positions. The clips were removed from online platforms but that has not stopped the top brass at Naughty America from offering the service on a commercial basis.
READ MORE: Ex-porn star Mia Khalifa to undergo surgery on breast implant ruptured by ice hockey puck
"We see customization and personalization as the future," company CEO Andreas Hronopoulos told Variety. "It's just editing, that's all it is. People have been editing people's faces on pictures since the internet started."
Clips of the technology at work show the company swapping the face of porn star Zoey Monroe for that of another performer, Blair Williams. Another clip shows how the company can isolate a performer and place them in another environment, a move that opens up the possibility of commissioning scenes that take place in a person's own home. "I can put people in your bedroom," Hronopoulos said.
As digital journalists prepared to go to any lengths to get the story, an RT journalist viewed footage of the technology at work and can confirm that it produces results very similar to unedited videos.
READ MORE: 'Deepfake' porn should be criminalized under upskirting bill, analyst says
The advancement has far reaching implications not just for pornography, but also society at large, with some saying it could be used as a political manipulation tool. Earlier this year, comedian Jordan Peele created a photorealistic fake video in which he poses as former president Barack Obama calling his successor, Donald Trump, "a total and complete dipshit."
Think your friends would be interested? Share this story!
You can share this story on social media: