'Grilled civil guard': Catalan chef receives death threats over menu items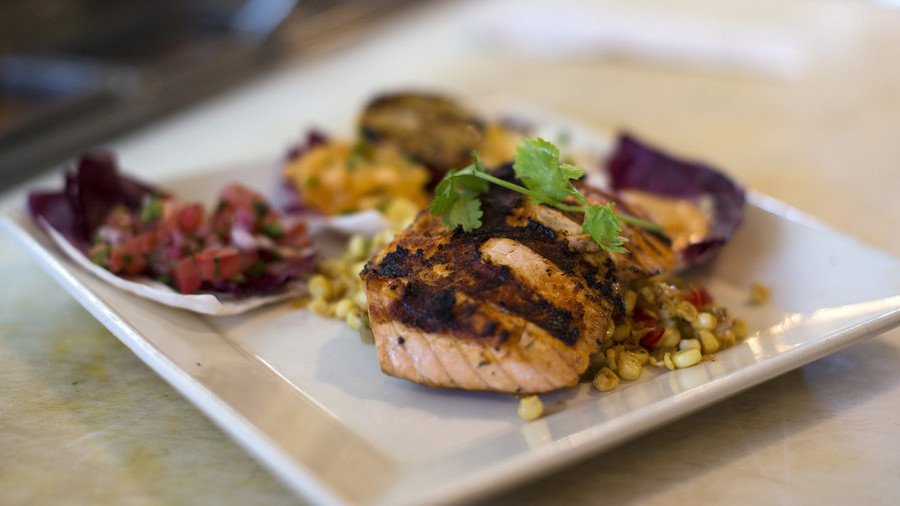 Tensions between Catalonia and Madrid are no secret, but when a renowned chef incorporated the Spanish government into his menu, death threats began rolling in.
It's not unusual for restaurants to put a creative twist on the names of their dishes, but Toni Punyet, a chef at Nova Font Blanca restaurant in the Catalan province of Lleida, upset more than a few people when he did so.
His offerings included "slow-cooked hands of Constitutional Court prosecutors and judges," as well as "grilled Andalusian civil guard." The move prompted outrage on social media, and led to "hundreds" of death threats via phone, email, and the restaurant's website. Police are now investigating those threats.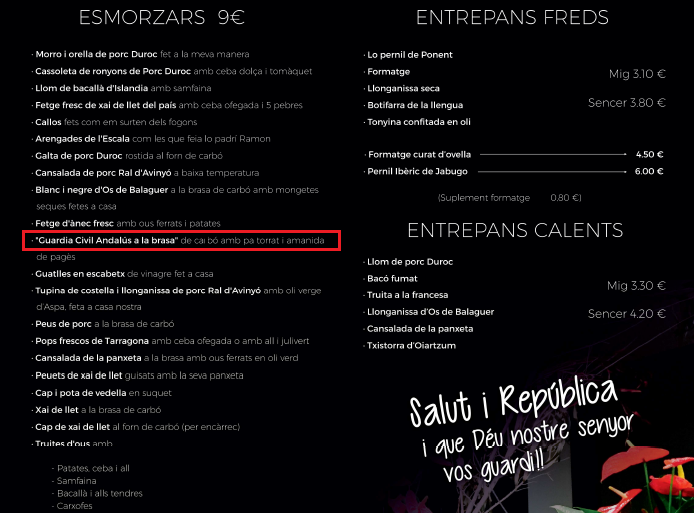 However, the chef insists that his menu has always reflected those names. "In the past, when people went to the grocery store to buy herrings, they always came in pairs. Since they were rigid, salty and almost rusty, they were popularly called a couple of 'civil guard' and 'the grilled civil guard' here is a lifelong dish," Punyet told Ruptly.
He went on to explain that he thought the "slow cooked hands" of court prosecutors was simply a different way of naming the dish that's been around for ages, as there is a Spanish dish called "manos de ministro," or minister's hands, which contains pig's trotters.
Still, Punyet has apologized and said he will change the names to avoid offending anyone. "Everyone is welcome here," he said, adding that the situation has "overwhelmed" him.
The renowned chef described how his restaurant started getting negative reviews and he, himself, had received threats. "Google and TripAdvisor of the restaurant were blocked or hacked. Thousands of negative reviews; personal email was hacked; also the restaurant's website, address and phones have been filtered. I've been threatened for some days," he admitted.
Before receiving negative publicity over the items on its menu, Nova Blanca won €5,000 ($5,810) as part of a TV3 television show which set out to find the restaurant that served the best snails in the region.
Like this story? Share it with a friend!
You can share this story on social media: