Washington plays spoiler during World Cup, ahead of Russia-US summit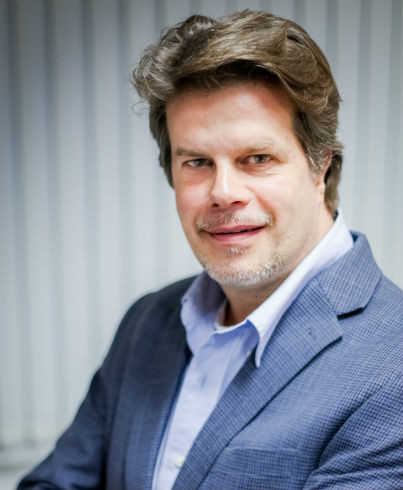 Robert Bridge is an American writer and journalist. Former Editor-in-Chief of The Moscow News, he is author of the book, 'Midnight in the American Empire,' released in 2013.
Published time: 7 Jul, 2018 13:34
Edited time: 16 Jul, 2018 07:52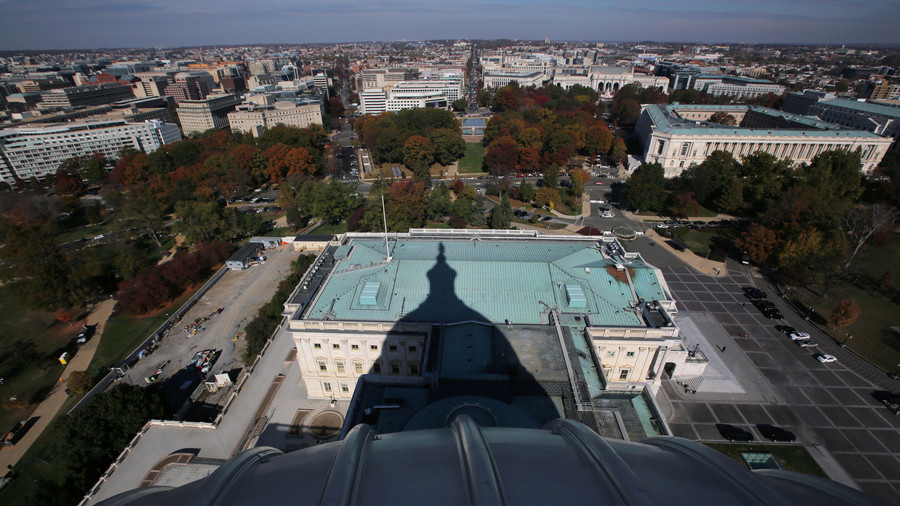 Just days before a highly anticipated meeting between Donald Trump and Vladimir Putin, a Senate panel repeated the claim that Russia played kingmaker in the 2016 presidential election to place Trump in the White House.
The Senate Intelligence Committee report, based on the findings of the FBI, CIA and NSA back in January 2017, can be summed up as follows: Putin ordered an "influence campaign" to "undermine public faith" in US democracy, and harm Democratic frontrunner Hillary Clinton's "electability and potential presidency" because the Russian Government had a "clear preference" for Donald J. Trump.
In other words, we Americans are simply too dumb and ignorant to make political decisions on our own. And if somehow we find a particular candidate, like Hillary Clinton, for example, unappealing as presidential material, well, it must have been due to some Kremlin-bankrolled invasion of the mind snatchers cunningly placed in adverts over Facebook and Twitter.
Most of the coverage of Russian meddling involves their attempt to effect the outcome of the 2016 US election. I have seen all of the Russian ads and I can say very definitively that swaying the election was *NOT* the main goal.

— Rob Goldman (@robjective) February 17, 2018
It is important to note that the bipartisan, GOP-led panel did not conclude that Trump had willfully colluded with the Russians to win the election, but rather that the Kremlin (with the alleged assistance of RT, which by the way, was mentioned heavily in the January 2017 report) had somehow managed to rig the entire US democratic system against Hillary Clinton. In other words, the story of Russian meddling, which has never been held up to serious scrutiny by the legacy media, has practically become holy gospel in legislative circles. That is a very worrisome development, between nuclear powers no less.
Judging by the serious nature of the charges being leveled against Russia one would hope to find a morsel of evidence to substantiate the claims. Yet, after perusing the document I was forced to share the same sentiments as Republican Rep. Trey Gowdy, chair of the House Oversight Committee, who last month told Deputy Attorney Rod Rosenstein, "Whatever you got, finish it the hell up, because this country is being torn apart!"
Gowdy's exasperation seems wholly justified. The years-long Mueller investigation, like the just-released Senate report, has failed to produce a single smoking gun against the Trump administration. Any 'Russian connection' to this story resembles that of a stacking matryoshka doll, and one that is about as tall as Trump Towers. But the contents inside the multilayered doll have no relation whatsoever to Russia: from Trump-bashing emails between FBI agent Peter Strzok, formerly the second-ranking official investigating Russiagate, and Lisa Page, his lover FBI lawyer, to steamy allegations of a decade-old affair between Trump and adult film star named Stormy Daniels, there has been a lot of smoke in the Mueller probe but alas no fire.
Yes, a lot of smoke and mirrors to conceal the real story behind the scenes. The geopolitical context in which this latest report was released helps to explain a lot. Although developments in the world of sport may seem like a flimsy pretext for embarking on political gamesmanship, the 2018 FIFA World Cup (June 14-July 15), being held in host cities across Russia, has thus far been – much to the dismay of Russia's perennial detractors – wildly successful. Millions of people from around the world, ignoring a sanction regime sponsored by the US, have an ideal opportunity to judge Russia for themselves without the meddling media middleman. Naturally, such a scenario is discomfiting for the myth makers.
More significantly is the upcoming Trump-Putin summit, scheduled to take place in Helsinki, Finland on July 16, one day after the World Cup draws to a close, and a few days after the NATO summit in Brussels (July 11-12), which both Trump and Finnish President Sauli Niinistö are scheduled to attend. This is exactly the sort of scenario US policymakers are desperate to avoid. Putin and Trump will be attempting, amid a very hostile political climate in the US and a very suspicious one in Russia, to find a "unifying agenda for the US and Russia because the relations of the two countries affect not only their own wellbeing, but international security as a whole," Alexander Bartosh, a military expert and former Russian diplomat, told RT.
A rapprochement between Moscow and Washington – which has the potential to rein in out-of-control US military spending, as well as end US justification for military sprawl in places like Asia and Eastern Europe, not to mention regime change in Syria – is not in their best interests. In other words, the release of the Senate Intel report was a preemptive strike of a legislative sort, part of a Washington "influence campaign," if you like, to muddy the political waters.
Nevertheless, there are already early indications that something good may ultimately emerge from the Putin-Trump summit. In late June, Trump's much esteemed national security advisor, John Bolton, arrived in Moscow where he had meetings at the Kremlin to break ground for the Helsinki event. Bolton, who last year wrote that negotiations with Russia are done "at our peril," seemed to leave Moscow with a decidedly more optimistic tone. Naturally, the Western media and political gurus lashed out at Bolton's audacity for merely speaking to the Russians, practically labeling him an agent of the Kremlin because he held a news conference at Interfax instead of the US embassy.
Although the upcoming summit between the US and Russian leaders is a step in the right direction, there is a strong temptation to say it is all too little, too late. Although Trump has been the victim of a political witch hunt in the US, based on the bogus claim of colluding with the Russians in the 2016 elections, this has not stopped him from supporting what amounts to anti-Russia legislation. Indeed, in many ways, Trump simply picked up where Barack Obama left off.
In March, for example, Trump ordered 60 Russian diplomats to leave the country and closed Russia's consulate in Seattle in response to an alleged nerve-agent attack on a former double agent Sergei Skripal in the UK. By comparison, the Obama administration in December 2016 expelled 35 Russian diplomats in retaliation for alleged election hacking.
And although there appears to be a climb down with regards to US military efforts in Syria, it was Trump who on two occasions ordered attacks on Syrian government positions. The reactions were in response to unsubstantiated claims that President Bashar Assad ordered attacks on Syrian rebels with chemical weapons.
And Moscow will certainly never be able to forget that it was Trump who signed off on a law restricting his ability to lift sanctions on Russia without congressional authority. However, Trump supporters said the US leader faced a certain veto in Congress, which essentially forced his hand on the decision. Hopefully, Trump and Putin will be able to find common ground with which to move forward in the bilateral relationship, at a time when the world desperately needs the combined strength of these two nuclear superpowers.
If nothing else, Trump and Putin can be rest assured on one point of shared commonality, and that is the mutual enmity both men now experience from the Washington elite. Whether or not that is the foundation for friendship between two of the most dynamic leaders on the world stage today remains to be seen.
Like this story? Share it with a friend!
The statements, views and opinions expressed in this column are solely those of the author and do not necessarily represent those of RT.