If Russia was going to spy on a soccer team, why would they pick England?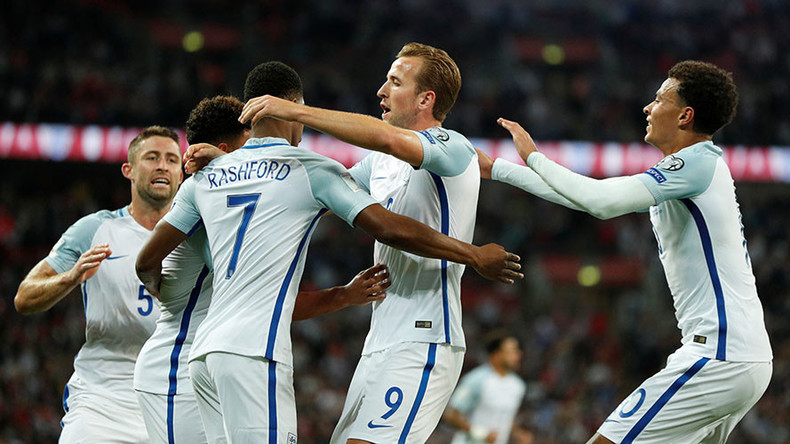 The idea that Russia is interested in spying on the English soccer team during next year's World Cup seems preposterous. Not just because of the poor sportsmanship such a move would involve but also given England is a contender only in their own minds.
Let's be honest here. If you were the manager of the Russian national side and you could hack an opposing squad at FIFA's extravaganza, and had no qualms about having it carried out, who would you pick? Maybe Brazil, Germany or France or perhaps Argentina, Spain or Italy? All challengers to win the championship and outfits from whom you might learn something.
Read more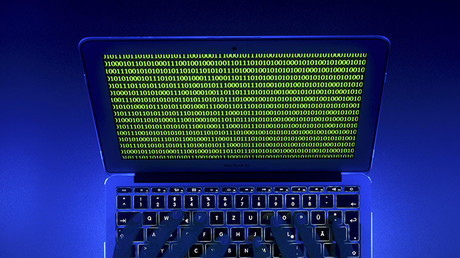 Now, try to imagine your computer whizz mentioned England. At this point, it'd be hard to know whether to laugh or cry or both. Because about the only thing you could feasibly glean from these great underachievers is how to be either humiliated in the group stage or turfed out, most probably on penalties, a round or two later.
While it boasts excellent club leagues, England has been impotent in international soccer for a long time. They haven't been serious competitors since the 1990's and the glory days of the 1960's are a half century ago now. Some suggest it's because something in the modern British psyche means they can't come together for the common good. And others believe the London media places too much pressure on players which makes them underperform.
Poor results
Whatever the actual reasons, England will not win the forthcoming World Cup and neither can Russia, for that matter. In fact, the putrid 1-1 draw they shared in Marseille at the 2016 Euros indicates they are both at around the same hopeless level. Two sides with limited ability making up the numbers before the genuine hopefuls hit top gear.
This makes Tuesday's UK media stories claiming the English FA believes Russians might hack their players, coaches and support staff rather amusing. As The Independent, tells it, they've been advised to "avoid using open wi-fi networks – even in hotels - while on tournament duty next year."
This fear is based on a leak of emails between London and FIFA last month, which has been attributed to "Fancy Bears," an apparent hacking collective often said to be linked to Moscow. However, there is no certainty of this and as Geoff White, Channel 4 News's technology iournalist pointed out: "there are two strands leading researchers to link the attacks to the Russian government (something strenuously denied by that country). The problem is, neither strand leads unequivocally to the Kremlin's door." Something which, incidentally, doesn't prevent news agencies like AP, treating their Russian "links" as a fact, without caveats.
Read more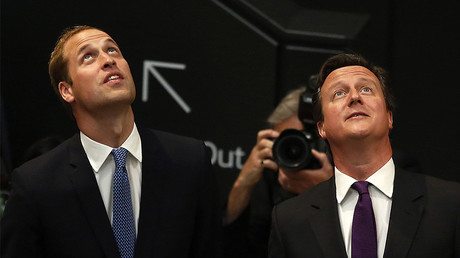 Missing the target
Thus, the FA's concerns rely on a pair of dubious assumptions. Firstly, how the hackers are working for the Russian authorities (never mind how they mightn't even be from Russia in the first place). And, secondly, that Moscow's footballing chiefs would be bothered trying to infiltrate England's team of no hopers. All of which serves to stretch credulity.
Especially when you look at the recent World Cup records of England and Russia. In the 2014 Brazil tournament, the English went home without winning a single game, after being stuffed by Uruguay and Italy. For their part, Russia managed two draws, against Algeria and South Korea before meeting the same fate.
Back in 2010, Russia didn't even qualify, but England did manage to finish second in their group, through beating lowly Slovenia and sharing the spoils with Algeria and the United States. Germany then halted their gallop by virtue of a 4-1 hammering in the second round.
In the European Championships, Russia fared better. Particularly in 2008, when wins over Sweden, Greece, and Holland brought them to the semi-finals, before elimination by eventual winners Spain. England's best Euro showing of the decade was in 2012, when they defeated Sweden and Ukraine, and held France, before being dumped out by Italy on penalties.
Early exits
Anyway, the point here is that England and Russia are much of a muchness. Two weak squads who won't be bothering the man challenged with engraving the winner's name on the FIFA World Cup trophy. Hence, the FA's outburst seems more like a cry for attention than any sort of real threat.
Another fact which backs up this contention is that the tournament draw won't be made until December. And, given both nations' track records, it's unlikely they will meet at all unless paired together in the group stage. Because it's hard to imagine both teams making it to the knock-out stages.
So, rest easy, soccer players of England. The Fancy Bears, Gaudy Tigers or Ornate Owls of this world probably aren't interested in your tactical calls, text messages with whatever glamour model you are meeting this weekend, or rants to your agent about how the club manager doesn't appreciate you. Plus, if Russian hackers were even bothered accessing this kind of info, they'd hardly waste their time on a bunch of also-rans? Sorry, England, but you're probably not worth it.
The statements, views and opinions expressed in this column are solely those of the author and do not necessarily represent those of RT.