FIFA FO FUM, problems with World Cup for Englishman!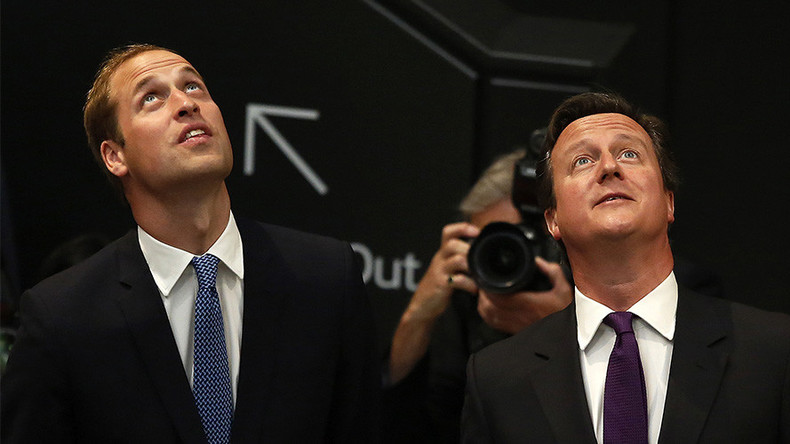 The self-investigative report by FIFA, though limited in nature, suggests questionable behavior during the bidding process, which is flawed and should not be allowed to be conducted in secret, international sports attorney David Larkin told RT.
England has been implicated in a corruption scandal over its failed bid to host the 2018 World Cup.
According to a long-awaited FIFA investigation report, Prince William and former British Prime Minister David Cameron were present during a vote-swapping discussion in 2010.
Cameron allegedly asked the South Korean delegation to back England's bid. In return, the South Koreans apparently asked for England's support for their application to host the 2022 World Cup.
Read more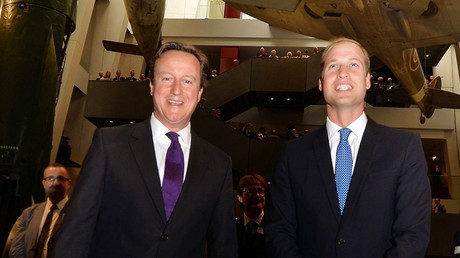 Such a vote-swapping arrangement would have been in violation of anti-collusion rules.
In the same document, Russia was cleared of using undue influence in its 2018 World Cup bid.
The allegations are made in a report by FIFA's former chief ethics investigator Michael Garcia into the 2010 voting process.
RT: How serious are these allegations revealed in the FIFA report?
David Larkin: I think we should put it in context. Let's be black and white: these allegations, if true, are violations of the rules. There is no doubt about it. But on the other hand, let's also look at the process. The allegations laid out in the Garcia report suggests that this is not the only time this has happened. It suggests this was one of many questionable behaviors that occurred in the midst of the bidding process. Not only for 2018 but 2022. It is just yet more allegations that this process was flawed, and that FIFA is out of control. This is an organization that should not be allowed to conduct these affairs in secret.
RT: This report was finished in 2014 but was kept secret until now. Why do you think it wasn't made public immediately?
DL: The claims at that time were that they were doing so in violation of Swiss secrecy law, which now it appears that somehow things have changed. Conveniently, FIFA now does feel like it can release this report. So, it kind of suggests the whole thing was a ruse in the first place. What I think this really is, is a very inconvenient report that details some of the shady behavior, the questionable behavior, that occurred around the bid process that FIFA tolerated. And it is very clear FIFA didn't want this out. And when you read the shady behavior that occurred of not only FIFA executives and others, it is clear that this is embarrassing for FIFA.
Let's also understand what this report is. This report, by its very definition, is a self-investigation by FIFA. It is very limited. What we have is the mere 'surface' stuff of what has happened. The investigators didn't have subpoena power; they could not force people to appear. And so people from Russia, from other places didn't appear when asked. And that is the real problem with this report. This report is very limited in nature.
This sounds serious to me. If anything that is said in the report is true, then we have a situation where very high ranking people in the UK were trying to buy the World Cup to be hosted in the UK. It is a big scandal… It's something that everybody tried to keep secret, but in the end, these things come out. - Alexandr Zotov, Board member of Russian professional football players' union.
I am sure if this was a situation involved Russia, Russia would have been punished. The standards have to be equal for everybody. If the story is true, and it does seem to be, then English football should have to pay some price. - Alexandr Zotov, Board member of Russian professional football players' union
RT: Do you expect any action to be taken against the English Football Association or the individuals involved in the scandal?
DL: I think you have to look at the history of FIFA in terms of discipline and ethics and then look at the wider sports justice system. The real implication is that it is very unlikely that FIFA will take action in this case, and it is very unlikely that the larger sporting authorities will do so either.
RT: In the report, Russia and Qatar were cleared of bribery allegations. Will this put an end to calls for them to be stripped of the rights to host the next two world cups?
DL: I don't think so. And the reason I think so is because the report is limited by nature. The hands of the investigators were tied for the whole duration of this process, and there are real questions about Russia's behavior – answers that some Russian officials gave, the same thing with Qatar. You look at the surrounding circumstances and it just simply raises more questions.
'Whatever it takes'
Patrick Henningsen, geopolitical analyst, 21st Century Wire.com, also commented on the scandal:
Read more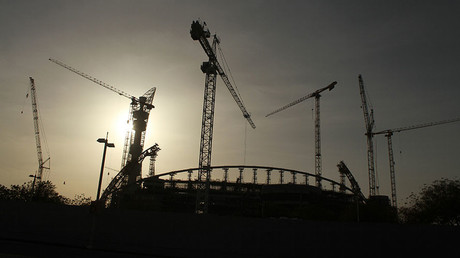 "This was the big drama back in 2010 when England sent its big guns to Zurich; it was David Cameron and Prince William, the future King and David Beckham. So, they put their A-game up to get that bid but didn't get it. This was a huge story because a lot of people don't remember what happened immediately after that. The now Prime Minister, Theresa May, was Home Secretary and right after that an assistant to Liberal Democrat MP named Mike Hancock was detained by MI5, her name was Katerina Zatuliveter, 'Miss Katia' was her nickname in the British press. That was confirmed by Alexander Sternik, the Charge d'Affaires for Russia in London at the time, that it was in retaliation for the failed World Cup bid, or at least that is what was inferred at that time. So that was the first major international incident, sort of a row between Britain and Russia…This was a high-stakes game to get that World Cup. If we look at the actions politically of Britain and the US has got involved in basically trying to skewer Russia for just about any kind of scandal they can try through any sort of sport-related scandal: through the Olympics or the World Cup to try to take the World Cup away from them in 2018 and there is no secret and no surprise that England would have liked to have the 2018 World Cup, even if they had to steal it from Russia".
The statements, views and opinions expressed in this column are solely those of the author and do not necessarily represent those of RT.