Never say die: Syria's heroic footballers are an inspiration to us all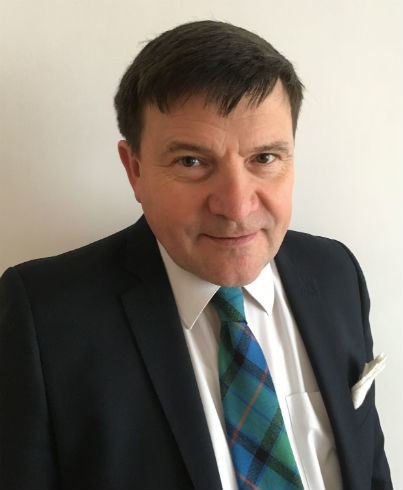 Neil Clark is a journalist, writer, broadcaster and blogger. He has written for many newspapers and magazines in the UK and other countries including The Guardian, Morning Star, Daily and Sunday Express, Mail on Sunday, Daily Mail, Daily Telegraph, New Statesman, The Spectator, The Week, and The American Conservative. He is a regular pundit on RT and has also appeared on BBC TV and radio, Sky News, Press TV and the Voice of Russia. He is the co-founder of the Campaign For Public Ownership @PublicOwnership. His award winning blog can be found at www.neilclark66.blogspot.com. He tweets on politics and world affairs @NeilClark66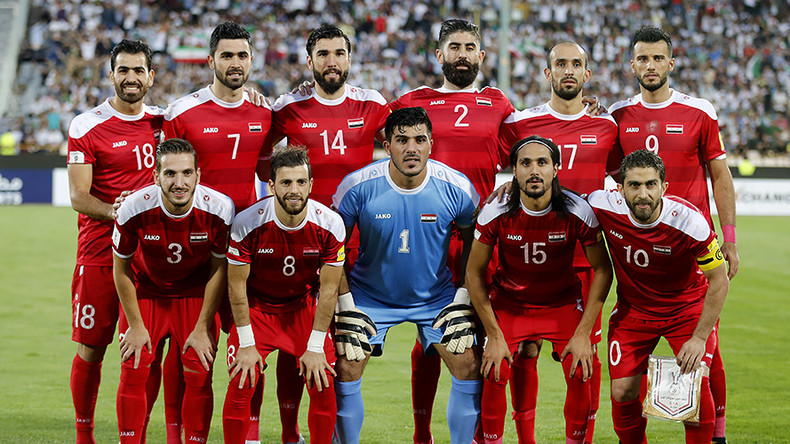 The history of football - the People's Game - is full of examples of teams achieving glory against all the odds.
We think of Leicester City's remarkable 5,000-1 win in the English Premiership two seasons ago. Greece's stunning success in the 2004 European Championships. North Korea knocking the mighty Italy out of the 1966 World Cup finals. Verona's Scudetto win in 1985.
As admirable as those achievements were, it's arguable they will all be surpassed if the Syrian national football team can realize its 'impossible dream' of qualifying for next year's World Cup in Russia. This week, Syria scored a last-gasp equalizer to draw 2-2 with Iran in Tehran and keep their hopes of qualification alive. Syria's 'never-say-die' determination to make it to their first ever World Cup finals is a truly inspiring 'stranger than fiction' tale, which would probably be called 'too far-fetched' if you'd read about it in a 'Roy of the Rovers'-style comic from the 1970s.
Consider the obstacles that have been placed in the team's path. Their country has been plagued by a brutal war for the past six and a half years, with Western powers and their regional allies unleashing well-armed and well-financed terrorist death squads on the innocent population in their desire to overthrow the Syrian government for cynical and selfish geopolitical reasons.
The war has meant the Syrian national team has had to play all its 'home' games in qualification at neutral venues. That's not been easy to arrange, given the draconian sanctions imposed on the country. Last year Syria came to within one day of having to drop out of the World Cup because they couldn't find anywhere to play their matches. Thankfully, Malaysia came to the rescue. Since September 2016, Syria has played all its 'home' fixtures there, some four and a half thousand miles away from its own fan base.
Playing at home, in front of passionate supporters cheering on their team, is usually a huge advantage-but one the Syrians have had to do without.
Then there's been the financial aspect. International sanctions imposed on Syria by its enemies mean there's been very little money coming into grassroots football. "The average professional footballer in Syria is lucky to get $1,000 a year. This is a country where the highest paid player is on an annual contract of $30,000, considerably less than some English premier league players earn in a single afternoon," says Peter Oborne, who wrote about Syrian football for Middle East Eye in April.
The war destroyed Syrian's domestic football framework, reducing its national league to a small handful of teams, yet still, its national team persevered. While many top players left to ply their trade abroad, those who remained faced dangers far more deadly than a two-footed tackle or an elbow in the face from an opponent.
In 2013, Youssef Suleiman, a talented young center-forward from the Homs-based al-Wathbah club, was killed by a mortar as he was training for a game at his team's hotel in central Damascus. He left behind a wife and a six-month old baby. "All things are relative; I understand the concept. But when I hear of footballers in this part of the world moaning on about how they can't live off £100,000 a week and then compare it what footballers in places like Syria are having to endure I despair", wrote Andrew Quinn, in the Derry Journal.
They say that strength is forged in adversity and the results of the Syrian national team prove the truth of that old adage beyond doubt. The team was ranked 151st in the world in 2014, amd began their World Cup qualification campaign with a 6-0 win against Afghanistan in Iran in June 2015.
Their first 'home' match was played in Muscat, Oman, where they beat Singapore 1-0. They then traveled to Phnom Penh to trash Cambodia 6-0. A 3-0 defeat to Japan followed, but that was no disgrace given their opponent's much higher world ranking. Syria bounced back from that reverse with three more wins - which included another 6-0 drubbing of Cambodia; results that got them through to 'Round 2' of qualifying Group E.
It was only really last autumn though when the rest of the football world started to take notice of Syria's progress. Playing in Malaysia, Ayman Hakeem's side held South Korea, who have qualified for every World Cup finals since 1986, to a goal-less draw. They then followed that up with a sensational 1-0 win against China in Xian. A team representing a war-torn, sanctions-hit, heavily-bombed country of 23 million people had defeated one of 1.37 billion people, and whose own domestic league spent more than $450m in transfer fees in 2016.
Syrians, whether they were pro- or anti-government, celebrated into the night. But the heroics didn't end there. Syria held Iran,the 29th best team in the world in the official FIFA rankings, to a 0-0 draw in Malaysia in November 2016 and then played out a thrilling 2-2 draw with China in another 'home' fixture.
By now a path to Russia 2018, was open. If Syria won their last two games against Qatar and Iran, they could depending on other results, book their automatic place in next year's finals. They beat the Qataris 3-1 and then headed to Tehran for the biggest match in Syrian football history. The away team took the lead, but Iran struck back with two goals. The fairy tale looked to have died with Syria trailing 2-1 deep into stoppage time, but then the 'miracle' occurred. Omar Al Somah's right-foot shot from inside the penalty area beat the Iranian goalkeeper, and Syria were in dreamland.
The Team of Heroes- there really is no other way to describe them- now have to face Australia in a two-leg playoff, and then, if successful in that tie, they will face a final playoff against a team from the CONCACAF region, which ironically could be the United States. The Syrians still have plenty to do to make it to Russia, but considering what they have achieved so far, who would bet against them?
Even if they do fail at the final hurdle, then what a glorious failure it will be. Which true football fan of a certain vintage can ever forget the goal scored by Archie Gemmill which put Scotland 3-1 up against Holland in the World Cup of 1978? In the end, it counted for nothing, as Scotland went out. Yet watching Gemmill's solo run still gives us goose bumps today, as I'm sure Al Somah's dramatic equalizer in Tehran will, for many years to come.
The Syrian football team has helped to reunite a country that's been to hell and back. Its captain, Firas Al Khatib, initially supported the anti-government 'rebels' but he agreed to return to the national team earlier this year. Omar Al Somah also ended a four-year exile.
The way that pro-government and anti-government sides have come together to help the national team is indicative of the reconciliation process that's been going on in Syria for quite some time now and about which we hear little in the mainstream Western media.
The team's stoicism in adversity doesn't come from nowhere but reflects the steadfastness of the wider Syrian society from which it is drawn. "Each and everyone one of us kept fighting until the end….despite all the circumstances the team was facing," said Al Somah after this week's 'Miracle in Tehran.'
The gallant people of Syria, like its footballers, have shown to the world that they don't know the meaning of the word 'defeat.' Even in the metaphorical 93rd minute, when it looked like the game was all over, they refused to throw in the towel. The most powerful forces in the world set out to destroy their country, and its independence, while falsely claiming to be its 'friends,' but the Syrian people held firm.
In September 2017, against all the odds, the secular Syrian state survives, as a symbol of never, ever say-die resistance to the rapacious global hegemon. How appropriate it was that the Syrian football team's great result in Iran came in the same week as the Syrian Arab Army, along with its loyal allies, ended the ISIS siege of Deir ez-Zor.
"The unvarnished courage and heroism of the defenders of Deir ez-Zor is matched by the estimated 70-100,000 civilians who remained steadfast in the face of the unyielding hardship involved in spending three years living a hand to mouth existence,"writes John Wight.
Even if the national team doesn't make it into the record books by reaching the World Cup finals for the first time, the country they represent has already guaranteed its place in history by becoming the first to thwart a Western-sponsored 'Divide and Destroy' operation.
The Endless War lobby got their way in Yugoslavia, Iraq, and Libya, but it was Syria, and Aleppo in particular, that proved to be the serial aggressors' Stalingrad.
Everyone with a heart loves an underdog that refuses to give up, and there's been no greater, or more spirited underdogs than the Syrian people these last few years. Both on and off the football pitch.
Follow Neil Clark @NeilClark66
The statements, views and opinions expressed in this column are solely those of the author and do not necessarily represent those of RT.