'Shameful for US to call Venezuelan elections a sham'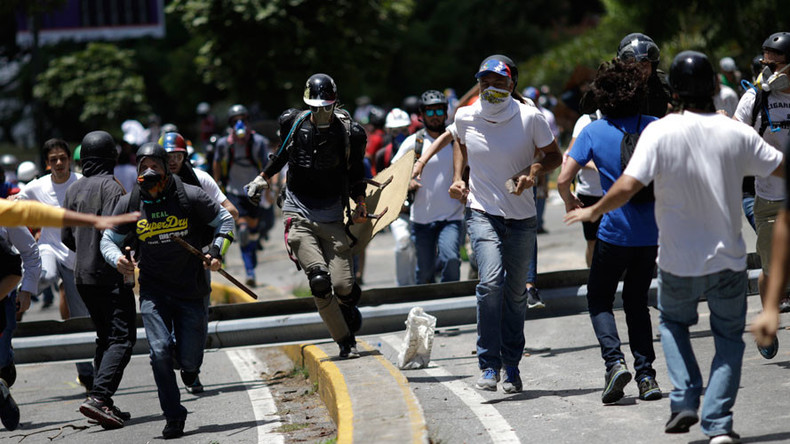 The US has its election irregularities and sticks its nose into the Venezuelan election as it sees South America as its backyard. Destabilizing the Maduro regime is a primary interest, says Gerald Horne, professor of history at the University of Houston.
About ten people were killed in a weekend of rioting in Venezuela as opposition activists flooded the streets protesting against the election of a new assembly.
People were voting Sunday on a constituent assembly which will be tasked with rewriting the constitution. However, the opposition boycotted the vote, defied a ban on public protests and denounced the election as a power grab by President Maduro.
RT: President Maduro says this election, and the new Constituent Assembly, are vital to restoring stability. Do you think that's likely to happen judging by what we've seen so far?
Read more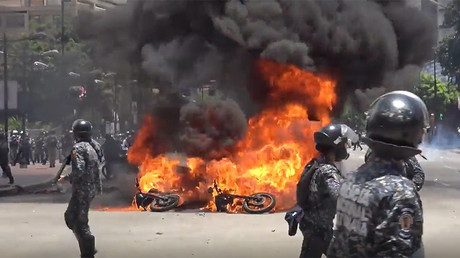 Gerald Horne: It is possible. But you have to keep in mind that there is a third player besides the Maduro regime and the opposition, I am speaking of Washington. It is no secret that Washington is very upset with the Maduro regime. Just today, US ambassador to the UN, Nikki Haley denounced this vote. Washington has promised that it will slap sanctions on Venezuela as a result of the vote. Washington is very upset with Venezuela's relationship with Cuba, in the first place, but also upset with its relationship with Moscow and Beijing. You should also know that this election and the crisis in Venezuela should be seen in a wider context.
It is no secret that over the last decade Washington had been upset with a turn to the left in South America. But now you see that last year the president of Brazil, Dilma Rousseff was impeached and removed from office. Her predecessor Lula Da Silva who was expected to run for the presidency of Brazil next year was just convicted. And in Argentina, the Peronist leader, Cristina Fernandez de Kirchner is now under investigation after serving a term in Buenos Aires. Fortunately, Evo Morales in Bolivia is still in power. But Washington sees South America as its backyard. And it sees as a primary interest destabilizing the Caracas-based regime of Mr. Maduro.
RT: The opposition defied a ban on protests ahead of this election. Are they simply making matters worse and is there any chance of them backing down and accepting the result?
GH: It is difficult to see them back down in the short term because as they see it, they have the wind in their sails. They are receiving significant external support not least from Washington but also from allies in Brazil where there has been a sharp turn to the right of late. I would not foresee stopping its protests any time soon.
RT: The US ambassador to the UN has said this election would push Venezuela towards dictatorship. Is that a fair accusation?
GH: That is quite rich coming from a US representative. As it is well-known elections in the US were studded with irregularities; voters oppression, particularly in the black community, it's par for the course. And it takes a bit of gall and chutzpah for Nikki Haley to stick her nose into Venezuelan elections and charge that they're sham when she should be attending to the shambolic elections that regularly take place in the US.
The statements, views and opinions expressed in this column are solely those of the author and do not necessarily represent those of RT.