Brits don't want to stop 'handsome money' coming in from Qataris
UK Foreign Secretary Boris Johnson's call to ease the blockade of Qatar is all about British self-interest as the country, among other things, doesn't want to stop Qatari money from coming into the UK, says former Bahraini MP Jalal Fairooz.
Johnson has urged Gulf States to end the blockade of Qatar. His plea comes a week after they cut diplomatic ties with Qatar, accusing it of supporting terrorism.
Read more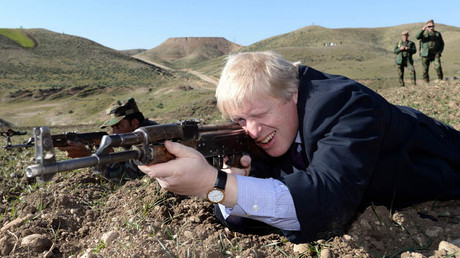 Johnson said after meeting Qatari Foreign Minister Sheikh Mohammed bin Abdulrahman Al Thani: "I have been in touch with my counterparts across the region about the current tensions with Qatar… I have urged all sides to refrain from any further escalation and to engage in mediation efforts."
RT asked Jalal Fairooz why Johnson has decided to defend Qatar in this situation. In his opinion, there are three reasons behind the move.
"First of all, Qataris are buying Canary Wharf, the major business areas in London, so there is some handsome money coming in from the Qataris. And the British don't want this to stop," he said.
"Secondly, after the decision of NATO to give the British more presence in the Gulf area and also in the Middle East, the British want to show that they are there, they can enforce things," Fairooz said.
"Thirdly, because the British don't want to stay behind right after the US State Department," he said.
On Friday, Secretary of State Rex Tillerson urged Gulf States to ease the blockade on Qatar.
"Now the UK wants to be in the picture as well. It is all about the British self-interest, actually. And surprisingly, Boris Johnson did not request to stop or remove the blockade, he said to stop the escalation of these blockades. And that was the least he could say," said Fairooz.
The statements, views and opinions expressed in this column are solely those of the author and do not necessarily represent those of RT.