Did Qatar's cash force Boris Johnson to intervene in Gulf crisis?
Published time: 13 Jun, 2017 16:12
Edited time: 27 Jun, 2017 09:03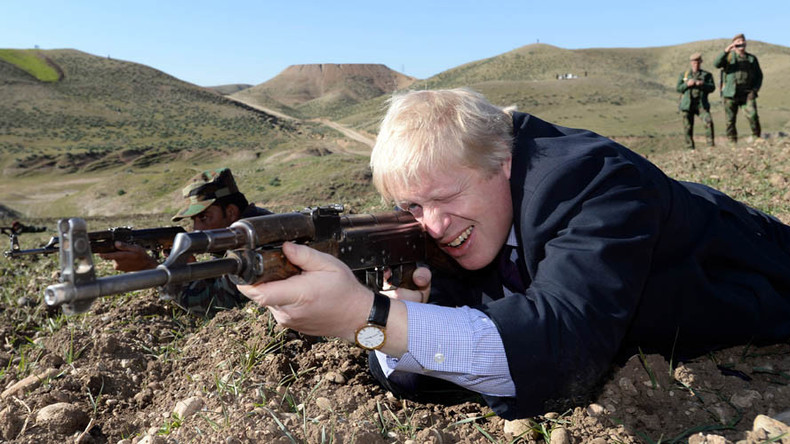 Boris Johnson has intervened in the Gulf crisis, which has seen major Arab states boycott and blockade Qatar over alleged terrorist sponsorship. Could the UK's sudden interest have anything to do with Qatar's multi-billion dollar UK investments?
UK Foreign Secretary Boris Johnson will meet a number of Gulf politicians in an effort to defuse the situation, in the wake of boycotts imposed by Saudi Arabia, the United Arab Emirates (UAE), Bahrain, and Egypt over accusations of collusion and funding terrorist groups.
Sea traffic and commercial flights over neighboring territories have been stopped.
Both Bahrain and Saudi Arabia have blocked the transmission of Qatar's global TV channel Al Jazeera.
Qatari authorities deny any links with extremist groups. Critics have pointed to Saudi Arabia's own links to extremist Islamist ideology.
Turkish President Recep Tayyip Erdogan has pledged support for Qatar and lamented the "inhumane" isolation imposed on the country by its neighbors, running the risk of broadening the conflict to the fringes of Europe.
Johnson met Qatari Foreign Minister Sheikh Mohammed bin Abdulrahman Al Thani on Tuesday and will sit down with his Saudi, Kuwaiti, and Emirati counterparts over the course of the week.
In a statement on Monday, Johnson said he had contacted all his counterparts and urged them to refrain from further escalation while working to mediate the dispute.
"In finding a resolution, I call on Qatar to take seriously their neighbours' concerns," he said.
"Qatar is a partner of the UK in the fight against terrorism but they urgently need to do more to address support for extremist groups, building on the steps they have already taken to tackle funding to those groups."
But there is much more to Britain's relations with Qatar than just the fight against terrorism.
There is a huge amount of Qatari cash washing around London. It has been suggested that the gas rich Gulf state actually owns more of the British capital than the Queen herself.
For example, the Qatar Investment Authority (QIA), the nation's sovereign wealth fund, owns 95 percent of London's Shard, Europe's tallest skyscraper.
It also paid £1.5 billion for London's iconic department store Harrods, and bought the Olympic Village after the 2012 summer games.
Other valuable buildings in its portfolio include the former US Embassy building on Grosvenor Square, Mayfair, a chunk of the "world's most expensive apartment block" at One Hyde Park, and a £200 million home in Regent's Park.
Not to mention the small matter of the Canary Wharf financial district, which is the heart of Britain's financial industry, and at least 20 percent of the London Stock Exchange itself.
The Gulf kingdom's national carrier Qatar Airways even increased its stake in IAG, the parent company of British Airways (BA), to 20 percent in July 2016.