Thirty days later: Trump's first month in the media hole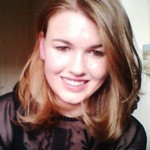 Danielle Ryan is an Irish freelance writer based in Dublin. Her work has appeared in Salon, The Nation, Rethinking Russia, teleSUR, RBTH, The Calvert Journal and others. Follow her on Twitter @DanielleRyanJ
Published time: 20 Feb, 2017 09:48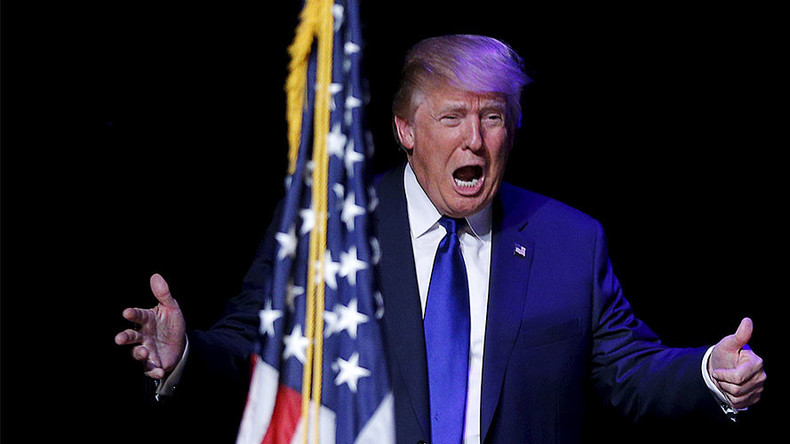 It's been thirty days since Donald Trump took office and what a 30 days it's been. The Trump administration — whether operating in sheer chaos or running like a "finely tuned machine" — is certainly one of a kind.
Let's look at some of the highlights (or lowlights, depending on how you see it) of Trump's first month down the media hole.
Week 1: American carnage
Trump began his presidency with an inauguration speech that read like a damning portrayal of a dying nation rather than one of the usual screeds on American Exceptionalism we've come to expect from the men who have occupied the White House before him.
Trump bemoaned the poverty of inner cities, the rusted-out factories "scattered like tombstones" across the land, a failing education system, infrastructure falling into disrepair and decay, and the "crime and gangs and drugs" that have robbed the country of its "unrealized potential". The "American carnage" stops now, he said. To some, Trump sounded like an un-American Debbie Downer — but for the millions of Americans affected by poverty, crime, drugs and job losses, his speech was a refreshing dose of reality.
The US, Trump said, would seek friendship with all the nations of the world, but with the understanding that it is the right of all countries to "put their own interests first". His words, at least on day one, reassured foreign leaders that he had little interest in becoming entangled in new military conflicts.
The crowd size at Trump's inauguration somehow ended up being one of the biggest stories of Trump's first few days in office. While the media was overly eager to report that Trump's crowd had been smaller than Barack Obama's, Trump fed the controversy by sending his press secretary Sean Spicer to address reporters in the White House press briefing room with some "alternative facts" about the numbers.
It didn't help that the Women's March held across hundreds of American cities on Trump's second day in office ended up being one of the largest demonstrations in US history, according to some estimates. Doing no one any favors, Madonna showed up to tell everyone how much she had thought about "blowing up the White House" because she didn't like the results of the election.
Trump also used his first week to sign an executive order to begin work on a Mexican border wall, announcing again that Mexico would pay for it. Unamused, Mexico's president cancelled a planned meeting with Trump.
Week 2: Immigration ban
Trump set the agenda for his second week in office by signing an executive order which put a temporary ban on immigrants from seven Muslim-majority countries entering the US. The ban sparked immediate protests at airports around the country and invited a media storm of criticism. Trump's spokespeople, attempting to control how the order was perceived, refused to call it a "ban" — though Trump confused matters by calling it a "ban" on his own Twitter account.
While chaos and confusion ensued in airports, Trump made calls to five world leaders, including Russian President Vladimir Putin and German Chancellor Angela Merkel. While nothing substantial came from the call with Putin — other than a mutual agreement that US-Russia relations were in need of repair — the exchange still prompted more media attention than the rest. Speculation over Trump's elusive 'ties to Russia' (which he denies) continues to plague the administration and fascinate American journalists, despite little evidence.
Week two ends with the Trump administration putting Iran "on notice" after an attack on a Saudi warship by Iranian-backed Houthi rebels in Yemen. In light of other hawkish statements from Trump and his administration on Iran, one expert warns that the US could stumble into a conflict which would make the wars in Afghanistan and Iraq look like "a walk in the park".
Week 3: Setbacks and killers
Trump suffered a policy setback in his third week when a judge temporarily halted his travel ban after hearing arguments that it had discriminated against Muslims and caused unnecessary harm. Trump lashed out at the "so-called judge" on Twitter. The next day he tweeted that if something happened (presumably a terror attack), the American people should blame the judge and the court system. At the same time, things were heating up for Trump adviser Kellyanne Conway as she defended the ban, citing the "Bowling Green Massacre" — a terror attack that never actually happened. Conway's words invited ridicule from the media.
Trump and his 'Russia ties' were back in the news when he gave a pre-Superbowl interview to Fox's Bill O'Reilly. Responding to O'Reilly's assertion that Putin is a killer, Trump disappointed mainstream media yet again by refusing to erroneously put the US on a higher moral plane than the rest of the world. "There are a lot of killers. We have a lot of killers," Trump said. "You think our country is so innocent?"
Trump's third week ends with another blow to the immigration ban as a panel of three judges upholds the earlier injunction against the order. On a lighter note, Trump takes time to blast Nordstrom department stores for dropping his daughter Ivanka's product line. Celebrities respond by posting pictures of themselves holding Nordstrom bags online.
Week 4: Finely tuned machine
Allegations that Trump's national security adviser Michael Flynn discussed sanctions with the Russian ambassador to the US provoked more Russia-related trouble for the new administration. Flynn is eventually forced to resign, admitting that he misled Vice President Mike Pence on the content of the calls. The media makes a mountain out of a molehill, implying that Flynn is in Russia's pocket and that his calls with the Russian ambassador are part of a wider scandal of "Russian influence" in the political system. A general climate of neo-McCarthyism continues to permeate the American mainstream media.
Speculation abounds that US intelligence agencies are withholding information from Trump over fears that he has been compromised by the Kremlin. Again, little reliable evidence has been presented by either the media or the intel agencies to support this theory. Trump himself calls the Russia story a "ruse".
Week 4 also saw Trump take to the podium for his first solo White House press conference which lastly roughly 75 minutes. Trump berated the press for their treatment of him and boasted that his administration had accomplished more than any other in "such a short period of time". He also defends reports that his administration is in "chaos" and calls it a "finely tuned machine".
Trump's first weeks have been marred by scandals (big ones or small ones, depending on your particular point of view), dramas and protests. His biggest conflict yet has been with the media. As I've written before, both Trump and the journalists covering him play right into each other's hands; a dysfunctional circus and a vicious cycle which doesn't show any signs of slowing down.
The statements, views and opinions expressed in this column are solely those of the author and do not necessarily represent those of RT.