Khodorkovsky may use unfrozen 100 million euro 'to compete with Putin'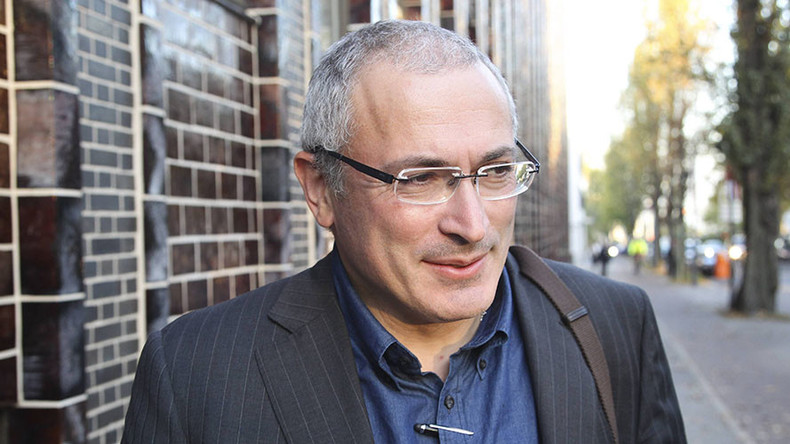 Khodorkovsky's lawyer in particular presented the case that to investigate the source of these funds would render the Irish fraud squad a 'lapdog of Vladimir Putin,' said Ivor Crotty, head of RT Dublin Digital.
An Irish court on Wednesday gave the green light to release millions of euros belonging to former Russian oligarch Mikhail Khodorkovsky, which were frozen in Ireland during a five-year legal battle.

RT: What was the rhetoric from both sides during the case the state lawyer and Khodorkovsky's lawyer?

Ivor Crotty: Locally, the case made a very big splash, in what might be seen as a kind of a small legal pond. The lawyer for the Irish fraud squad was a former Minister for Justice and former Attorney General; a very, very big hitter… Khodorkovsky's lawyer in particular presented the case that to investigate the source of these funds would render the Irish fraud squad a 'lapdog of Putin;' this was mentioned in court.
The European Court of Human Rights, as well as Russian courts, has found there were merits and grounds for a case against Khodorkovsky on the basis of tax evasion, for example, which could have brought this kind of offshore trust into some form of dispute. The court case played out in a very interesting way. You got the sense that it was seen as a bit of a hot potato. I felt that the Irish courts weren't necessary entirely delighted to have to deal with such a significant issue. And it has also been revealed by a lawyer for Khodorkovsky that he is seeking to release second trust – unnamed - of a similar amount, a 100 million euro thereabouts, on the basis of the decision being made by the judge today.

RT: Why has it taken so long to reach a verdict, five and a half years?

IC: You've got to see this in terms of an economy that was exploded by global finance in 2009. So the Irish economy imploded. A multibillion dollar banking hole in the economy completely sunk the economy into austerity. And Ireland is now see as an 'austerity poster boy' for being compliant with strict IMF regulations. What you're seeing right now is a police fraud squad, which a year ago submitted to have the case moved out of its department and moved into the Criminal Assets Bureau, where there will be more resources to investigate this. So there is a reason why it took five and a half years to put a case together, perhaps. But there is also a reason why the judge may have found that the Irish police fraud squad didn't supply enough evidence in its affidavit, and therefore the judge found in favor of Khodorkovsky's 100 million euro.
Read more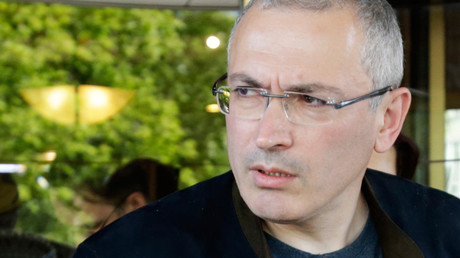 RT: In 2013, Khodorkovsky was pardoned by President Putin and he left Russia. Ever since he has been living in Switzerland. He hasn't been very much in the media spotlight. What was the media reaction to this particular case?
IC: The media reaction right now is very muted, to say the least. Like I said, the Irish media was a little bit reluctant to get involved. I felt there was certainly a line that was very kind of close to the human rights line, rather than the actual legal-judgment line being run in Irish media. And so far things are very, very quiet, to be honest. Khodorkovsky himself obviously was, quite notoriously for Russia watchers, behind Interpreter magazine, for example, and others that have connections to neo-conservative America. That was sucked into the Broadcasting Board of Governors, which funds Voice of America. He's been active on the media side in terms of getting his viewpoint out there. My understanding is that Irish reports are saying that Khodorkovsky intends to use some of that 100 million euro that's just fallen into his possession to "compete with or fight with President Putin."
The statements, views and opinions expressed in this column are solely those of the author and do not necessarily represent those of RT.