Bye-bye Brexit? Britain's bid to rid itself of EU membership may fall flat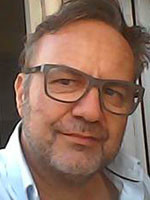 Martin Jay is an award winning British journalist now based in Beirut who works on a freelance basis for a number of respected British newspapers as well as previously Al Jazeera and Deutsche Welle TV. Before Lebanon, he has worked in Africa and Europe for CNN, Euronews, CNBC, BBC, Sunday Times and Reuters. Follow him on Twitter @MartinRJay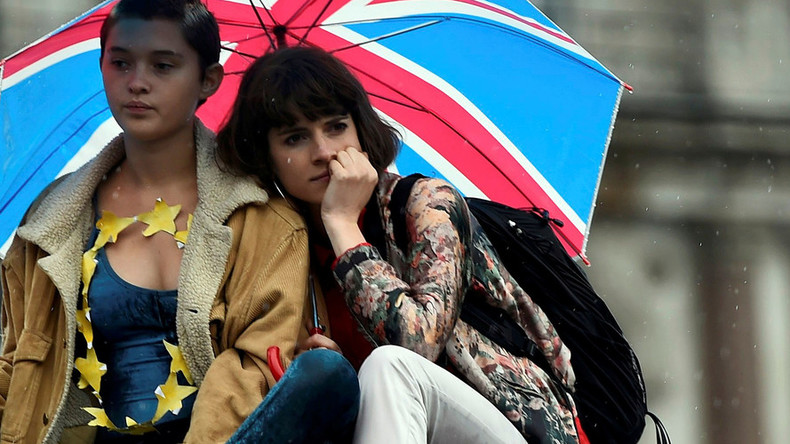 A High Court ruling in London has delayed Theresa May from formerly starting Brexit, whcih is just one of many battles she will have to fight if she can start proceedings in March of next year in the Article 50 'rat trap'.
Britain's High Court decision to overrule the country's June 23rd referendum is starting to trouble Euroskeptics as they fear Theresa May, who was originally opposed to Britain leaving the EU, will at best soften her Brexit position, or at worse ultimately surrender to the elements in Brussels – if Britain ever gets to start the process to leave the EU, that is.
But it's far too early to talk about soft or hard Brexit. Thursday's ruling in London is one of many hurdles for the government to jump before May's government ultimately goes hard or soft in Brussels sometime in 2019.
And there's another important factor. The date. Eurocrats in Brussels are pushing for Britain to trigger Article 50 of the Lisbon Treaty so that a two-year timetable can begin, which I would argue is a trap for Britain; two years is hardly long enough to negotiate a trade deal with an organization which is notorious for taking decades to signing them off; or fails to complete them at all. If no deal is struck at the end of the two-year period, does that mean the UK has to accept whatever it is told by the likes of Jean-Claude Juncker, a man so positively bereft of a personality that accusations of him having a drink problem has added a layer of charisma to his otherwise gray exterior?
Read more
There is a race on for Brexit both on the legal side with the British High Courts and also with the EU who would ideally like to have 'no deal' at the end of the marathon so the UK does not make an example to other wobbly EU states (Denmark, Sweden, Czech Republic, Hungary and Spain) just a few weeks ahead of the EU's own elections. Yes, the EU has elections. Well, it's parliament with over 600 MEPs will go to the polls in 2019 battling fears from Junсker, Schulz and Tusk that even lower voter turn outs might render the project as faintly useless as either a outdated trading block or a – don't laugh – United States of Europe superpower, complete with a new army.
This reality is what Britain is up against with Brexit if it can get over its own legal challenge.
Surprisingly, there are less people in Britain from the 'remain' camp who want to go back to staying in the UK, due to a lot of the scaremongering – particularly about foreign companies pulling out of Britain - being false. Parliament too is sensing that to do a U-turn now might muster a political calamity in the country and give gusto to a good number of new seats being won by UKIP as confidence in the Tories wains and old Labour voters turn out in droves to protest against Jeremy Corbyn.
The Remain campaign has been in full swing on social media but Britain's own left wing broadsheet which has a cabal of Remain commentators chose to take the ruling as a way of riling Leave campaigner Dan Hannan MEP that Brexit would invigorate cherished national parliaments with new power – suggesting that the Tory MEP's logic was disingenuous as he doesn't welcome Thursday's ruling which does that very thing.
As Brexit gets dragged out until the middle of 2019 with no outcome, and the EU hurled Britain into legal darkness in terms of whether UK companies can send goods to the continent, Corbyn might win the election on a 'scrap Brexit and keep Scotland' ticket – if the Scots haven't left Britain.
So much depends on back room negotiating with recalcitrant EU member states that have an axe to grind with the UK. France is one, which would dearly love to take the financial trading of the City of London and make Paris the equities epicenter of the world and is patently jealous of how much Foreign Direct Investment 'Cool Britannia' gets over its Gallic neighbor. And Spain is another. It's hard to imagine Madrid would agree to any terms of a Brexit without Gibraltar being traded. Those on the Rock are hoping to have a special EU status as a member state, free from Spain and still remain part of the British Crown, but it's unlikely that Spain will allow it.
And then there is the EU itself which has proved in recent months that it will not take any bullying from Merkel who has tried to argue that Britain needs a good Brexit so that German car workers can keep their jobs. The same argument could be championed by the French who stand to lose a lot if French wine no longer makes it to the British, who, per head are the greatest consumers of French champagne by far. Yet it seems from the petulant snorting in Brussels of Junсker he would rather compensate those workers in both those countries with EU cash hand outs, and keep up appearances that the EU is not a vessel taking in water, despite its own Brexit chief negotiator Guy Verhofstadt actually coining the phrase that the British were "rats leaving a sinking ship."
The problem is that it is France and Germany who normally keep Brussels hounds from barking too loud and upsetting the neighbors, but leaders of these countries are almost certain to lose Presidential elections next year. Critically, until then, Juncker will play the joker and conjure up an illusion that the EU is well and viable as it is unlikely that even one of the 1,200 or so journalists in Brussels will say otherwise through fear of being marginalized from the press handout trough.
The reality is that the EU is going to face its own gargantuan crisis at the polls in 2019, and some fear that low turn outs will spark a Spexit, Dexit, Grexit. In my view, the EU will have to quickly reform itself into a streamlined operation with less powers if any EU member state opts for a referendum; the EU will implode entirely if one eurozone country even opts for a referendum and so all eyes are on Greece and Spain making the latter as powerful in the EU and Germany and France.
And so the race is on to not only finish before two years, but also finish with a deal with both EU mandarins but also governments who have an agenda with Britain.
For the time being, the EU's hopes have been lifted by the British High Court decision, which will be challenged before December 7th by Theresa May, who will have to change the laws which govern such decisions in parliament if she loses, or ultimately put it to MEPs to vote on Brexit.
Euroskeptic icon, Nigel Farage warns of "public anger" surmounting what he calls a "betrayal" if she flounders which would certainly see a few UKIP MEPs enter the UK's parliament in 2019 which is an outcome May would also want to avoid – and so there is a great deal of pressure on her, to stick to her plan to trigger the article in March of next year. If Britain is to finally fail in its efforts to leave the EU "sinking ship" it is more likely to be due to the dirty tricks of the EU elite in Brussels more than the British public or the foibles of May's negotiators.
The statements, views and opinions expressed in this column are solely those of the author and do not necessarily represent those of RT.