'We need to empower political forces to dismantle US pay-to-play culture'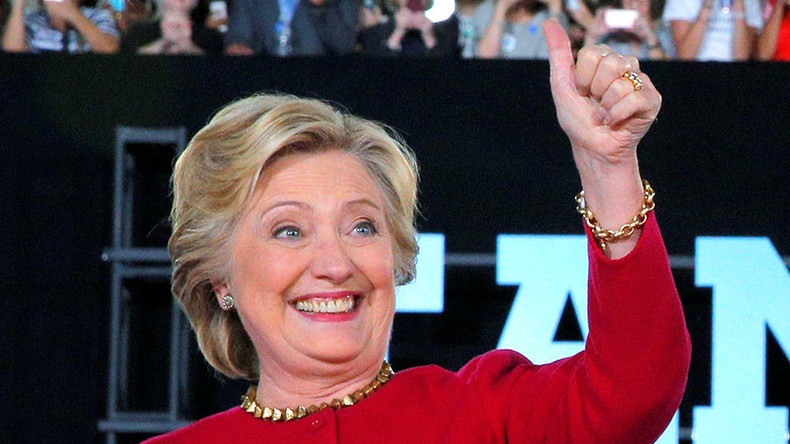 The US Presidential election is a turning point as Americans need to challenge the Clintons, those who are going to pay-to-play, and move Hillary to dismantle this culture which is dominating both parties, said The Nation magazine editor Katrina Vanden Heuvel.
A recent poll showed that Hillary Clinton has jumped to a five-point lead over the Republican Party's presidential candidate Donald Trump. However, the Clinton campaign fears the intangible – will Bernie Sanders' supporters vote for her or for a third party.
On Tuesday, Hacker Guccifer 2.0 released documents that allegedly link the Clinton Foundation to pay-to-play schemes.
RT: How dangerous are the hacked e-mails?
Katrina Vanden Heuvel: It is hard to tell. But I think people aren't going to be shocked. We live in a pay-to-play culture. What we need to do is to empower the forces in our politics who are going to dismantle that pay-to-play culture: Bernie Sanders, Elizabeth Warren, progressives. And I think this election is a turning point in many ways. We need to challenge the Clintons; we need to challenge those who are going to pay-to-play.
But Donald Trump is the embodiment of the rigged system, which is pay-to-play to the nth degree. It is ugly what we see, but that is what Bernie Sanders spoke about on the campaign trail. At this point Sanders is saying he is not falling in sync – he spoke to my colleague John Nichols and I a few weeks ago.
Hillary may not have the most progressive record, but we've moved her. We've got to move her on dismantling the pay-to-play culture, which is so dominating both parties, particularly the Republican Party.
RT: Is the Clinton campaign concerned about the younger voters? Can they move a generation?
KVH: They need to be. She needs to talk more boldly to their issues. She needs to explain to a younger generation, the millennials that their economic and moral future is at stake. She is not talking enough about climate crisis, which animate them, or debt free higher education – those issues, which affect their lives. I do think the millennials are going to get more sober as the election nears. So I think that is part of it.
Voting is not just an expression of your personal identity. I don't know how you best convey that, but what is at stake in this election – the future of this country. The good news is – millennials really hate Donald Trump. You do have the third parties, and we've talked a lot about this, but until we have real changes in our electoral system it is really tough for third parties at the national level to be winners. I am not going to say what they could be, but I think younger people should listen to Sanders. Not only did he move a party to the left, he moved a generation to the left. And he is saying to the younger generation: "I know the Democratic Party establishment is a mess. They need to engage you in bigger ways, but in this election, if you want to build the movements that you care about: climate, economic justice, racial justice – you got to do some strategic thinking, and then you can do strategic idealism."
RT: There clearly was some movement in Clinton's direction after the debate. Do you think it will happen the next two debates?
KVN: Never say never in this 'rewrite the rules' election. I do think she needs to do what she did in Toledo, Ohio [on Monday], which is take on Trump, the conman, the bully, the rigged system embodied. But also speak to populism – she sounded like she was channeling Elizabeth Warren and Bernie Sanders. We can't fully trust – there are long ties to Wall Street. Our politics isn't about trust; it is about organizing and moving. She moved. We have a democratic platform the most progressive in modern history. She was talking about bad trade deals, she was talking about empowering workers; she was talking about drug companies taking on big pharmacies; talking about a cowboy culture and Wall Street, breaking up the banks. There is a resistance, because people see her record. But you've got to see through the record and understand no politician is pure, there are some more pure than others, or more like Bernie Sanders animated a generation. But you got to move her; you got push her; you got to organize. And that is going to be critical.
The statements, views and opinions expressed in this column are solely those of the author and do not necessarily represent those of RT.