'Politically sound, need to expand economic ties' – Mongolian FM on relationship with Russia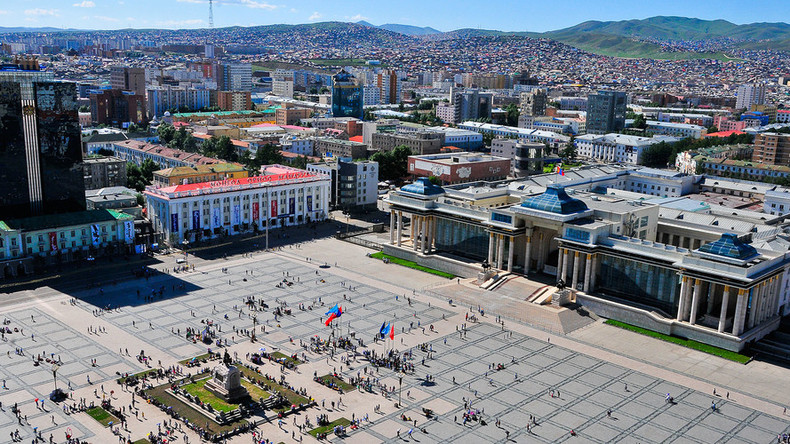 Mongolia has excellent political relations with Russia as there are no unresolved issues. But in terms of economic and trade cooperation the two nations have not tapped their full potential, Foreign Minister of Mongolia Munkh-Orgil Tsend told RT.
The 2nd Eastern Economic Forum was held in Russia's Far Eastern city of Vladivostok from September 2-3. The event brought together over 3,000 people from 60 countries. More than 200 agreements worth at least 1.7 trillion rubles (over $26 billion) were signed at the forum, according to Russia's Far East Development Minister Aleksandr Galushka.
READ MORE: 2nd Eastern Economic Forum kick starts in Vladivostok
RT met with Munkh-Orgil Tsend on the sidelines of the event to discuss cooperation in the region and, in particular, ties between Moscow and Ulaanbaatar.
RT: How has the Eastern Economic Forum 2016 gone for Mongolia?
Read more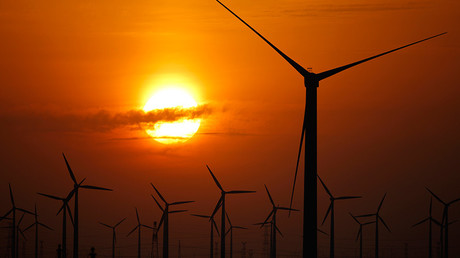 Munkh-Orgil Tsend: It has gone very well. We have come here to accomplish basically two goals. We wanted to see some of our Russian counterparts; we had to see our friends from the Ministry of Transport, railroad authorities. We have set up some meetings with our business partners from Russia, China. And we have accomplished that goal completely. We had very productive meetings with Russian ministers. For example, we had a 10-15 minutes chat with my colleague Sergey Lavrov and we discussed some issues of bilateral relations.
Secondly, we came here to see what is happening in the region because we know that Asia-Pacific is the biggest region in the world. It houses close to 60 percent of the world's population. And it is home to some of the strongest and most dynamic integration processes in the world. And Mongolia as a nation wants to be integrated; we want to be involved in this process. We have learned a lot and we have established some new contacts, we have renewed some old contacts. Basically, we have accomplished all the goals we came here [for].
RT: Speaking of integration, there are new projects planned, including Asian Energy Super Ring, which involves Russia, China, Mongolia, South Korea and Japan which will integrate energy systems of these countries. What are your thoughts on this? How viable is it for Mongolia, in particular?
MOT: I think it is a very viable project. We are involved in active discussions with Russia and the People's Republic of China on integrating our own grid systems into a system that will help us both economically and industry infrastructure wise. I was very interested to learn what has happened so far, what are the plans for the future. And we want to be involved in the process as well. So I think from that perspective we will be keeping a keen eye on this project and we will work actively in the future to get ourselves involved in the process.
Shamshad Akhtar, under-secretary-general of the United Nations & executive secretary of ESCAP commented on the conference: "The conference is very diverse, but it is concentrated on two [or] three very essential subjects. One is looking at geopolitical and geo-economic relationship. And second is about Eurasia and Asia-Pacific connectivity and integration. I think there are very good prospects for it. People have different perspectives, but by and large there is a convergence on this."
RT: Mongolia and the Soviet Union always had very close relationship. Where does the relationship between Mongolia and Russia stand right now? What is on top of the agenda between Russia and Mongolia?
MOT: Politically, we have excellent relations. Basically, there are no unresolved issues. But in terms of economic and trade cooperation we have not tapped into our full potential. And that still is on the top of our bilateral agenda. We have a number of government agreements by which we regulate our trade but we still want to be actively pursuing and expanding those relations. We are currently involved in negotiations with Eurasian Economic Union (EEU) and in October or November we are planning to have negotiations with Viktor Khristenko on how we can get closer relations with [EEU]. We are thinking of starting some preliminary negotiations on possible free trade agreement with [EEU]. But it is all in the pipeline and we think that it is a very important process…
That's a big integration process that is taking place on this big continent. And for Mongolia it is very important and it is very much in our national interests to be linked and to be involved as much as possible with this integration processes.
The statements, views and opinions expressed in this column are solely those of the author and do not necessarily represent those of RT.