'Journalists in Ukraine face old-style Latin American conditions'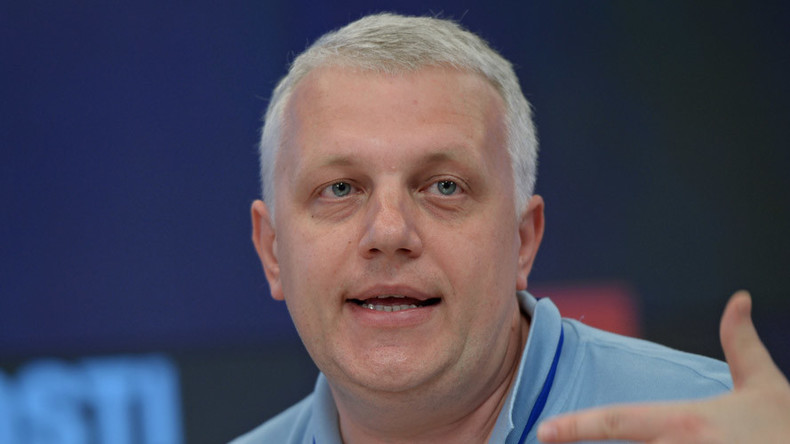 If you are trying to report the facts from the war-torn regions in Donbass, or trying to pass along any sort of objective news that goes against the official line, then you are very much in peril working in Ukraine now, political analyst Aleksandar Pavic told RT.
Prominent journalist Pavel Sheremet has been killed by a car bomb in Ukraine's capital Kiev. Ukraine's Interior Ministry says the bomb may have been detonated remotely.
READ MORE: Renowned journalist killed in Kiev in car bomb attack
Pavel Sheremet worked in both Russia and Ukraine and had lived in Kiev for the last five years.
RT: Do you think Sheremet's death may have been caused by his work as a journalist?
Aleksandar Pavic: Judging by what has been happening in Ukraine ever since the coup on Maidan I think it is definitely linked with his journalistic work. This isn't the first time we had a journalist being targeted in Ukraine over the past couple of years. We had a prominent journalist killed last year, only several days after his name, address and personal details were published on a website which is supported by, among other factors, the Ukrainian Interior Ministry. So, I think this definitely could be linked to at least parts of the Ukrainian state, and to Sheremet's work as a journalist.
"Ukraine is a dangerous place. We could have thought Ukraine would be more peaceful since the so-called ceasefire but it appears that Ukraine still is not safe. Even Kiev, the capital, which is supposed to be more peaceful than Donbass or the Southern region of Ukraine." - Bruno Drweski, professor at the National Institute of Languages and Eastern Civilizations
RT: This is the latest killing of a journalist in Ukraine; more than 10 were killed there last year alone. How dangerous is it now to work as a reporter in the country?
AP: It depends. If you are totally following the official party line, if you are just a mouth piece for Poroshenko, Kiev, right-wing extremists, it is quite safe. But if you are trying to report what is actually going on, if you are trying to report the facts from the war-torn regions in Donbass, for example, if you are trying to pass along a report on any sort of objective news on what is happening regarding relations with Russia or in the Middle East and terrorist threats then you are very much in peril working in Ukraine right now. And especially so in the last couple of years. This is reminiscent of the way journalists used to work and the dangers that were faced in an old- style Latin American dictatorship. US-backed, right-wing squads regularly kept law and order, so to speak, and killed opponents of the regime.
RIP Pavlo Sheremet -devastating news,perpetrators & mastermind behind this murder have to be brought before justice https://t.co/OFVUH6sAwz

— Dunja Mijatovic (@Dunja_Mijatovic) July 20, 2016
RT: Ukraine's president has already ordered the police to find and punish the murderers. But do you expect to see justice in this case any time soon?
AP: Judging by the track record, I don't expect it. Of course, this will be front-page news for one or two days. But I think other issues will come to the forefront. Because once again this kind of killing looks suspiciously close to the authorities; it needs some logistics. It is happening in downtown Kiev. I don't expect this to be solved, just like other murders that haven't been solved in Poroshenko's Kiev over the past couple of years.
The statements, views and opinions expressed in this column are solely those of the author and do not necessarily represent those of RT.