Russia–EU relations: Between sanctions and broader European integration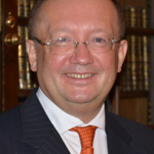 Dr Alexander Yakovenko, Russian Ambassador to the United Kingdom of Great Britain and Northern Ireland, Deputy foreign minister (2005-2011). Follow him on Twitter @Amb_Yakovenko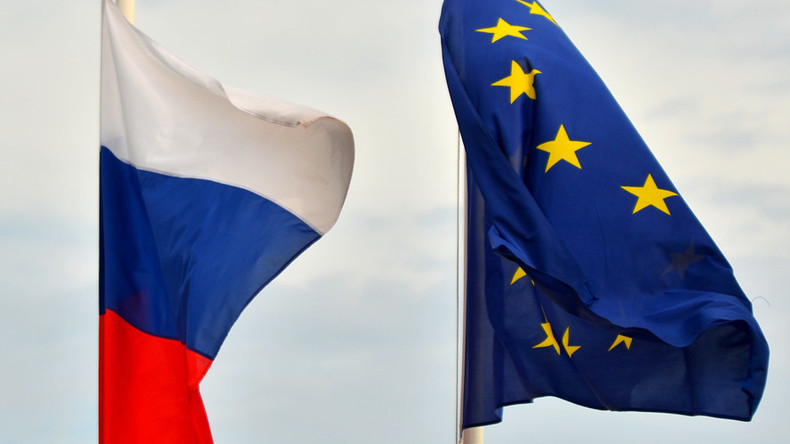 Russia's position on economic sanctions is well-known. We oppose them as an instrument of foreign policy, especially bypassing the UN Security Council and international trade agreements.
There are three main questions that experts usually ask with regard to the sanctions against Russia.
Are the restrictions fair and do they conform to the UN and WTO rules? Do the sanctions help attain the declared political goals? And finally, are the sanctions welcome by the Russian people as the country's economy focuses on import substitution and strengthens business ties with the East? The answer to all these questions is no. Russia opposes sanctions as an instrument of foreign policy.
Russia's policy to restrict agricultural imports from a number of countries is solely intended as a countermeasure. We are ready to revise it as soon as the Western countries lift their sanctions. The sanctions negatively influenced business interests of our foreign partners, including British companies operating on the Russian market.
In spite of an ongoing sanctions pressure and a fall in oil prices, Russia's economy has managed to adapt to the new reality. Ironically, the current slowdown helped to boost such non-oil exports like wheat. Since exchange rate of the ruble has adjusted along with the country's financial system, a weaker currency has made wheat purchases from Russia very lucrative. As a matter of fact, while Russian industry witnessed an approximate decline of 3.3 percent last year, the agriculture grew by 3 percent.
Read more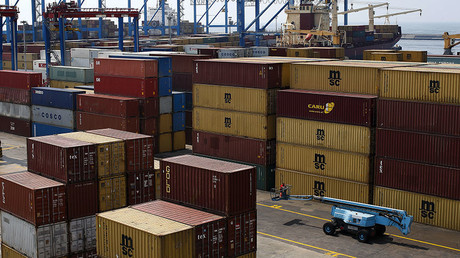 The fall of the main macroeconomic indicators has stopped or decreased to the minimum level.
During the first half of the current year the amount of Russia's international reserves has risen from $368 to 394bn as Russia's corporate debt has fallen significantly. We are now entering a period of stabilization, a clear sign of which is a recent lowering of the key rate by the Bank of Russia. Major international forecasters see the Russian economy bottomed in 2016 and rise up to 1.5 percent in 2017.
All of this has been possible thanks to the government anti-crisis program, which included optimization of expenses, promotion of import substitution, support for the banking sector. Significant attention is given to helping small and medium-sized enterprises, as well as reducing regulatory burden on the economy.
A great number of leading international experts also recognize that the Russian economy has managed to adapt, for key indicators have dropped much less than expected. It appears that the Russian economy has weathered the sanctions and low oil prices well, while the government has succeeded in implementing systemic changes needed to secure a sustainable long-term growth.
Europe's geographical closeness to Russia offers huge economic benefits, thus more cooperation with Russia would be a natural choice. A Eurasian alliance would bring the EU closer to Russia, Central Asia and China economically. Such a Eurasian economic community, based on mutual respect, fair conditions and structural support for poorer states and regions – with no political strings attached – would also lead to a greater security for Europe and might become an important contribution to a peace in 21st century.
This is why Russia strongly supports eventual economic integration between the Eurasian Economic Union (EAEU) and the EU. Common goals, such as political stability, social justice and economic prosperity make the EAEU and EU natural partners. We believe there are no contradictions between the two models of cooperation, since both of them are based on similar principles and norms, including those of the WTO. The two Unions could effectively complement each other. Direct dialogue and practical cooperation between the EAEU and the EU would contribute to the resolution of many urgent global and regional issues.
In a volatile world with uncertain global development scenarios, regional integration based on pragmatic principles of a trade, customs and market union presents a most prudent and successful way to promote our common interests in the new global environment. So, there are positive choices in Europe, especially at our time of multiple crises. The outcome of the British referendum points in the direction of simpler forms of integration that are more easily understood and accepted by people, and have democratic legitimacy on their side.
The statements, views and opinions expressed in this column are solely those of the author and do not necessarily represent those of RT.