'Another Brexit referendum would throw UK into Stone Age'
Published time: 28 Jun, 2016 16:23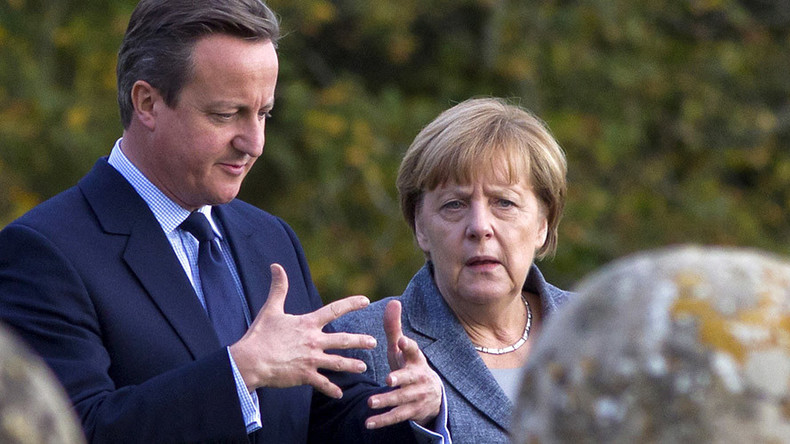 The wish of the UK people to leave the EU must be respected if they were given the opportunity to have a say on the matter rather than Parliament deciding, British Conservative MP Daniel Kawczynski told RT.
Outgoing British Prime Minister David Cameron said Tuesday he wanted a "constructive" divorce from the EU after last week's Brexit referendum and hoped for "the closest possible" ties when London leaves the bloc.
"Britain will be leaving the European Union but I want that process to be as constructive as possible and I hope the outcome can be as constructive as possible," David Cameron said on arriving in Brussels for an EU summit dominated by Brexit, Reuters quoted.
READ MORE: EU says it won't even hold informal Brexit talks until Article 50 is triggered
RT: On the eve of the gathering, Cameron said he would not invoke Article 50 of the Lisbon Treaty. What outcome can we expect from the meeting?
Daniel Kawczynski: It is extremely important to remember that we shouldn't rush into these negotiations. I am very pleased that the German Chancellor [Angela Merkel] has indicated that Germany is wanting to have an "amicable divorce." It is in both sides' interest to have a very mutually respectful, mutually beneficial post-Brexit relationship. So I think the Prime Minister [David Cameron] will be steadying the boat, will be trying to explain to the European partners what has happened and why he found the need to resign.
That is very, very important that we respect this decision. I am absolutely astounded at some people trying to get us to change our minds or have another referendum - that sort of system would throw us back to the Stone Age. You have to respect the wishes of the people if you give them this opportunity to decide rather than Parliament deciding. Everybody on all sides must and they will respect this decision.
RT: How will Britain "divorce" from the EU? How long will it take for the two sides to separate, as there are a lot of ties?
DK: We have had a working relationship with the EU for over 40 years… The new prime minister - who will be chosen in September or October - will ultimately invoke Article 50, which will then put into place a period of up to two years for renegotiation of our position with the EU.
What I am very excited about is the prospect of a massive improvement in Anglo-German relations. Certainly during the course of my lifetime and over the last century our relationship sometimes has been difficult. Even now the relationship is only being professional. Yet, I believe that Germany can show real leadership in ensuring the EU is constructive and is respectful to the UK. After all, our people have decided to pull out. We will continue to trade with them and we will continue to collaborate with them in many areas. But what is not appropriate for us – is a political union. If those countries want to form a country further down the line, and by the way the trajectory they are going in is profound.
The statements, views and opinions expressed in this column are solely those of the author and do not necessarily represent those of RT.