'If EgyptAir crash is terrorist act, fear is extremists' goal'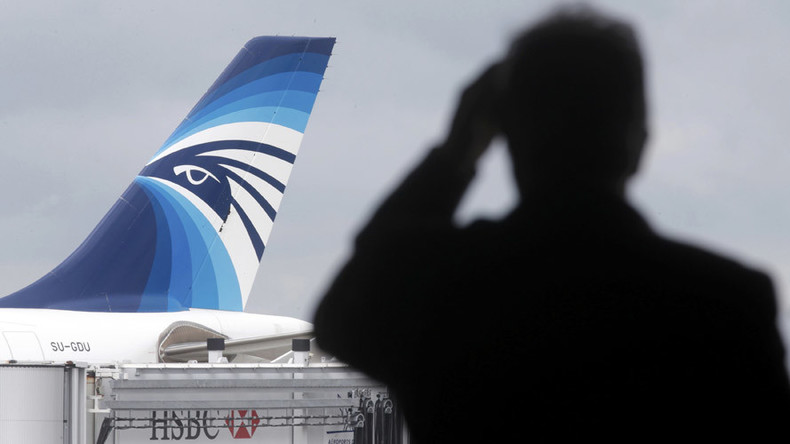 The fear of terrorism has been spreading across Europe, and it is a natural effect which extremists are aiming for. Terrorism is a psychological act targeted not at what is destroyed or damaged, say experts.
There's a lot of speculation the crash of EgyptAir flight MS804 is a terrorist attack.
Richard Bloom, aviation security expert says it's too early yet to jump to any conclusions, and a comprehensive investigation of the accident is needed.
"There are a number of pieces of information that are being collected and analyzed and gradually you come up with the story, a story that will best fit the information," he said. "That would be the structural integrity of the aircraft; the viability of mechanical and electrical systems; the mental health and psychological status of the aircrew; data mining leading to inferences about the identity of people on the aircraft; electromagnetic phenomena outside the aircraft. Then you would deal with intelligence related information, potential threats and then marrying them up with the vulnerability to get a risk. And certainly in this day and age there are many religious and political and other ideological stances that can lead to terrorist behavior."
Read more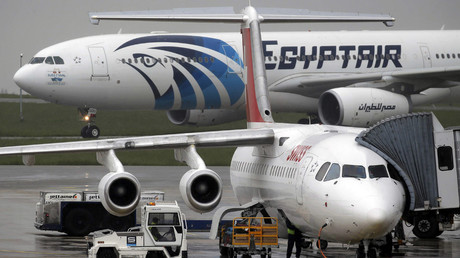 Currently, there are two main areas of speculation, Bloom said.
"One: some kind of explosion occurred on board that negatively impacted on some of the systems, or the structural integrity of the aircraft," he said. According to him, that could have led to the kind of veering movement Greek officials said the plane made before losing altitude. "The crew in the cockpit maybe tried to control the aircraft for a short period of time," Bloom added.
A second theory relates to possible technical problems that could have occurred. A comprehensive investigation is necessary to establish the exact cause of the crash, the expert said.
"If it is terrorism - terrorism is ultimately a psychological act. The target is not what is destroyed or damaged, or the people who are injured or killed. The targets are the people who find out about it and how they are psychologically impacted in terms of what they believe and how they act," Bloom told RT.
Former UK counter-terrorism police officer David Lowe adds that if a terrorist act is confirmed, it will only heighten the sense of fear in Europe that followed recent attacks.
"It's not just Europe," he noted. "Last June, European tourists were killed in the Sousse resort [in Tunisia], and earlier – there was another attack on a museum in Tunis. You look at who they are targeting. Of course, it is quite natural to have that sort of fear – this is part of the terror effect, and this is what terrorists want," he said.
With the European football championships less than three weeks away in France, it's likely the country will be "even tightening further security on the ground", Lowe said. As for airport security, it's hardly possible to tighten it any more, he added.
"The whole point of the European championships is to enjoy the football festival. Football supporters from all around Europe attending should be enjoying the games themselves," Lowe said.
He suggest football supporters will be asked to attend grounds earlier to pass thorough security checks put in place to prevent any possible attacks.
The statements, views and opinions expressed in this column are solely those of the author and do not necessarily represent those of RT.