'Fanatic Erdogan supporter behind attempted shooting of opposition's newspaper editor'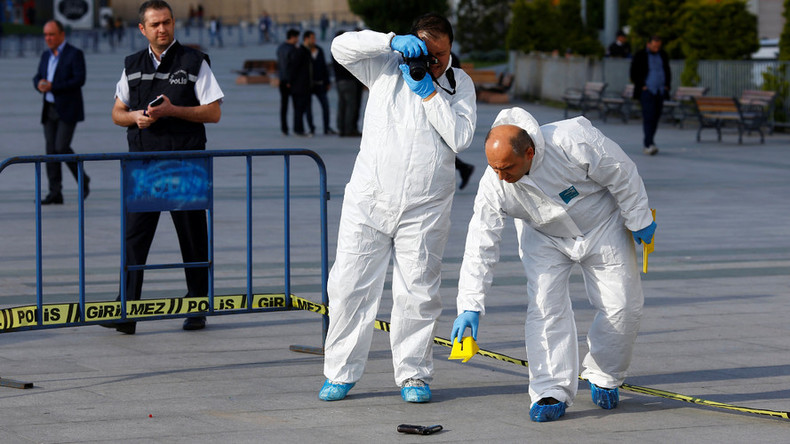 The gunman who attempted to shoot the editor-in-chief of Turkey's Cumhuriyet opposition paper wanted to silence a prominent source of opposition to President Erdogan, says journalist and international affairs expert Michael Opperskalski.
READ MORE: Turkish court sentences two journalists to over 5yrs for 'leaking state secrets'
An assailant attempted to shoot on May 6.
Can Dundar was waiting outside an Istanbul courthouse for a verdict in his espionage trial over charges of revealing state secrets when he was shot at by an assailant.
Police arrested the gunman.
Read more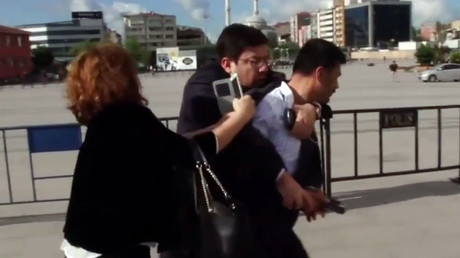 RT: The attacker reportedly shouted 'traitor' before opening fire. How is Dundar perceived by the public in Turkey? What are your thoughts about it?
Michael Opperskalski: Not only thoughts. Also I received some information from the region. They say that this guy who tried to shoot our colleague in Turkey is not only a fanatic nationalist Erdogan supporter, but he has also some kind of relations to the Turkish intelligence service [MIT], which was exposed by some of the articles not only by our colleague, but also by other colleagues, of smuggling weapons, arms, ammunition, logistic support...
RT: It's just speculation at this stage but what motives do you think were driving the gunman?
MO: This guy was doing something very serious. He wanted to simply silence a very important and prominent source of opposition to President Erdogan…
Bilhan Tuncel, writer and commentator told RT: "Historically, it is traditional policy for the Turkish government to brand the intellectuals as terrorists…I think there are strong ties between the Turkish intelligence and the shooter because if you go back to the history we can easily see that people who are brave enough for expression of the freedom of the press has been targeted by the Turkish state for years."
RT: Isn't it strange that this took place in a public place in front of the cameras?
MO: No, these guys don't care because the Erdogan regime doesn't care at all on any question anymore. Let's say talk about the continuing support for the terrorists in Syria, or the oppression of Kurdish people, of journalists, of any freedom and peace loving people and in their extremely stupid propaganda against Russia.
Erol Önderoğlu, Reporters Without Borders Turkey Representative, told RT: "It is not so hard to imagine that it has been activated by a climate provoked by government circles, a public attack on well-known journalists because of their critical coverage […] Today, we are very concerned about the fact that these verbal attacks now are converted to physical attack."
RT: What do you think the reaction is going to be from Europe, the US? Do you think we will hear much?
MO: Not too much. There will be some solidarity activity from trade unions, from Turkish opposition forces living in Europe and America, from liberal and democratic political forces in Europe and the US. But at the end of the day it will be relatively mild because the Erdogan regime has a lot of support in Europe and the US and in the Arab world.
The statements, views and opinions expressed in this column are solely those of the author and do not necessarily represent those of RT.