'Reaganomics to be blamed for rise of suicides in US'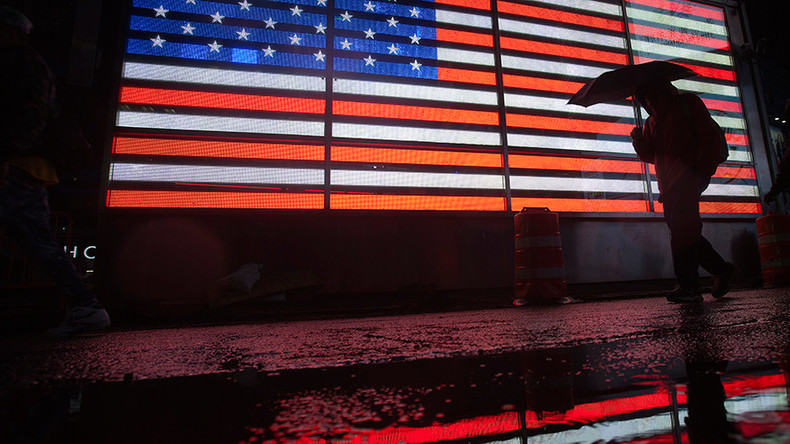 When you hear the Reaganomics folks talk about things such as 'economic freedom', what they are really saying is the freedom to die like a dog in the street, Thom Hartmann, host of The Big Picture, told RT America's Manila Chan.
A new study from the US Center for Disease Control and Prevention found that deaths from suicide have increased 24 percent over the last decade and a half. The rise in suicides took place in all racial groups. Suicide rates have also increased steadily for both males and females. Experts say that part of the problem is that our society fails to deal with mental illness with empathy and compassion. Instead, the social stigma around depression and mental health issues is an obstacle to getting necessary and sometimes life-saving treatment, which means that those who need help the most suffer in silence, while suicide is the 10th leading cause of death in the US. Researchers also said: "Suicide is not just a mental health issue, it is a public health issue and it is preventable".
RT: You recently wrote an article specifically about this. And in that article you said that Reaganomics is killing people. Please, explain that.
Thom Hartmann: Yes, absolutely. We've seen from the George Washington administration till the Reagan administration as productivity went up, including productivity from things like steam engines and industrial revolution, wages went up. Reagan stopped that. Reaganomics flipped that cycle. It was really radical, this whole supply side stuff, people laughed at that time… It really is just a fancy device for shoving as much money as possible up to the top one percent and cutting off everybody else. And so, for the last 35 years roughly wages have been stagnant. In fact, in many cases they've gone down. Yet prices have gone up. First, people try to fill in the blanks by maxing out their credit cards. Then they tried to fill in the blanks by getting more loans on their homes. Then they tried to fill in the blanks by working two and three jobs. And now they are giving up and committing suicide.
RT: Do you think crushing debt is actually forcing people to commit suicide?
TH: Absolutely! One of the things that we know is that economic anxiety is one of the most… destructive forms of anxiety. It is one you can't escape. You fall asleep thinking of it, you wake up thinking about it…
RT: Are you connecting NAFTA, the TPP as a source of this?
TH: In part, because those are essentially part of this process of reducing the wages of the American worker. But it is really a larger thing than that. You either have a strong social safety net and an economy that's organized to the benefit of working people or you have no social safety or very little social safety net and an economy that is organized to the benefit of the top one percent. We had the former before 1980, we've had the latter ever since 1980. And so those are pieces of it. But if you go back to 2002, the BBC published a brilliant report: there was a longitudinal study from 1908 to 2000 of the UK and Australia. And what they found was that they could predict suicide rates based on whether the governments in charge were conservative or labor. When labor was in charge suicides went down, when conservatives were in charge suicides went up. In fact, the BBC estimated that 35,000 people during that period of time committed suicide who wouldn't have, had conservatives [not] been in power.
It is very clear. And when you hear the Reaganomics folks talk about things like economic freedom, what they're really saying is the freedom to die like a dog in the street.
The statements, views and opinions expressed in this column are solely those of the author and do not necessarily represent those of RT.