Clock ticking for Obama to close Gitmo: Will he do it?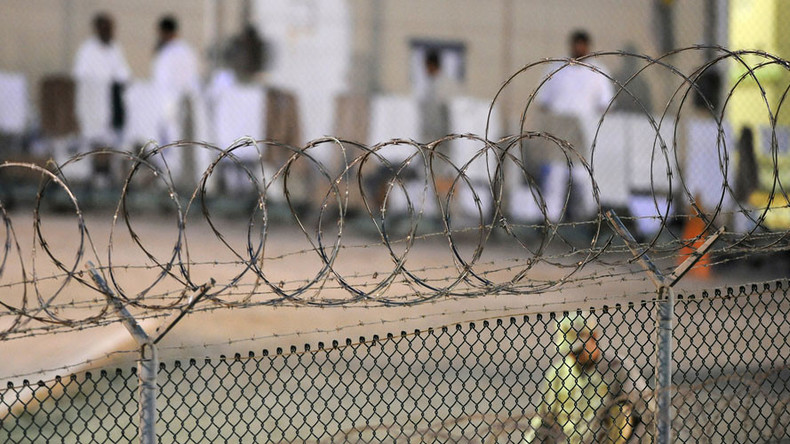 Congress remains the main obstacle stopping President Obama from closing the Guantanamo prison, as he hasn't been willing to spend the political capital to overcome lawmaker resistance, says Andy Worthington, co-founder of the Close Guantanamo campaign.
The clock is ticking for Barack Obama to keep one of his biggest promises – closing the controversial detention facility at Guantanamo Bay. Activists have started an online countdown, tracking the days, hours and seconds left until the end of his presidency.
RT: Obama is surely aware that time is running out. Do you think your reminder will be what kicks him into action? Is the closure of Gitmo going to finally happen before he leaves office?
Andy Worthington: I very much hope so, as do all the people who have been working so hard for so many years to get this retched place closed down. What I am trying to do with the campaign here is just to keep the pressure, keep reminding the President - the clock is part of that. We've got a countdown to close Guantanamo, where every 50 days we've got people standing with posters. The numbers are going down; just reminding him that time is running out.
RT: But if that was so easy for him to do that, of course it would have been done. There is a lot more to it in the background. What are the sticking points here?
AW: I have to say that President Obama has moved very slowly at various times during his presidency, when he was faced with pretty unprincipled, but pretty severe opposition in Congress. Congress is the main problem. Lawmakers have been doing everything they can to make it extremely difficult for him to close Guantanamo. But he hasn't been willing to spend the political capital to overcome their resistance. And he has had the means to do that. What we've got now is clearly a concerted effort by the administration with time running out to actually move towards getting it closed…
It is really hard to know [whether Obama will close Guantanamo by the end of his presidency or not.] He is reducing the number of prisoners there. He'll say to Congress: "Look, it's costing an insane amount of money to hold a smaller and smaller amount of people, because the fixed costs for running the place are the same, whether you've got a few dozen people, or hundreds."
He may prevail in persuading Congress. Otherwise we're not sure yet, whether he can do it by an executive order, or whether he is going to be left to hand it over to his successor. If that is a Democrat, it looks less problematical about achieving it…
The obstacle he has is that the laws that are currently in place prohibit him from closing it by moving prisoners to the mainland, which is what would need to fulfill his promise. So will Congress play ball with him, or will he have to do it without Congress? We are still waiting to see.
The statements, views and opinions expressed in this column are solely those of the author and do not necessarily represent those of RT.
You can share this story on social media: