Super-duper-delegates: 'Undemocratic system used by Democratic Party'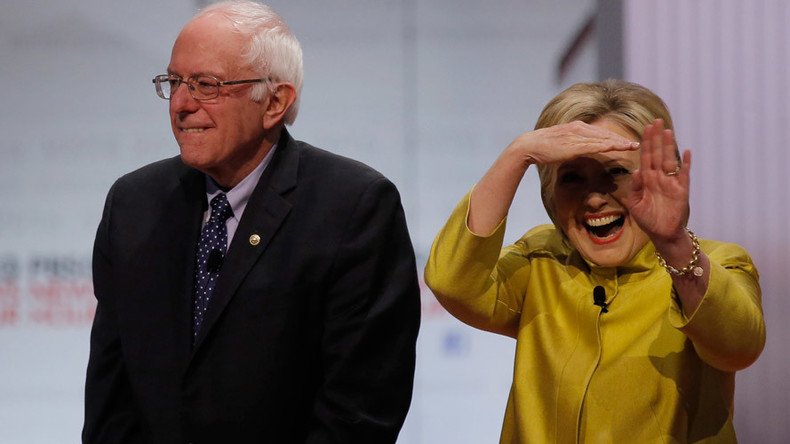 Any grassroots candidate in the Democratic Party like Sanders could be run out by the use of the undemocratic superdelegates system which favors the party elite and Congress people, says Patrick Henningsen from 21st Century Wire.com.
READ MORE: Despite Bernie's landslide victory, Hillary receives more New Hampshire delegates
Bernie Sanders won the New Hampshire primary on February, 9 but due to peculiarities in the Democratic National Committee's method of assigning delegates Hillary Clinton received the same number of delegates as Sanders.
"The difference between the Democrat and Republican primaries is that in a DP primaries there are no winner takes all states. They are all proportional. So, the delegates will be divided proportionally. Each candidate has to be very aggressive in their delegate strategy. And there is a number of superdelegates as well that could decide this election - maybe for the first time since superdelegates have come on the scene in the US electoral system on the Democratic side. They could decide this election more than any other election in the past. It could even go: Bernie Sanders could win the popular vote and Hillary Clinton could win the delegate count based on superdelegates. If we look the AP early polls showed that superdelegates, 98 percent of them in early polling say they would vote for Hillary Clinton, no matter what at the convention, as opposed to two percent for Sanders. I mean, that could swing a 'neck & neck' election, come convention time", Patrick Henningsen told RT.
"In total I think for the Democratic Party there are 700 superdelegates, there are a number there pre-pledged to Hillary Clinton absolutely. But there are also a number of undecided as well. The problem with this and the big criticism about the superdelegates system is that it is highly undemocratic. So, this is basically something that came in as a result of George McGovern election in 1968; the McGovern commission that came out of that came up with this plan which allow people to think as outsiders. So, anybody like a grassroots candidate in the Democratic Party like Sanders could be absolutely run out by the use of the superdelegates system. It is undemocratic, it favors the party elite, high party office holders within the Democratic hierarchy, but also Congress people who get one superdelegate…one vote in real terms is equal to 10,000 average American voters in a Democratic primary if you map it out mathematically. It is ironic that the Democratic Party would have such an undemocratic system factored into their sort of party politics.
Clearly, the Democratic Party elite are backing Hillary because she is coming into this with her own power base which she has accumulated over two decades. And also through her time in the Senate and through past campaigns, and her husband, former president Bill Clinton," he said.
The statements, views and opinions expressed in this column are solely those of the author and do not necessarily represent those of RT.
You can share this story on social media: