'World economy is skating on thin ice'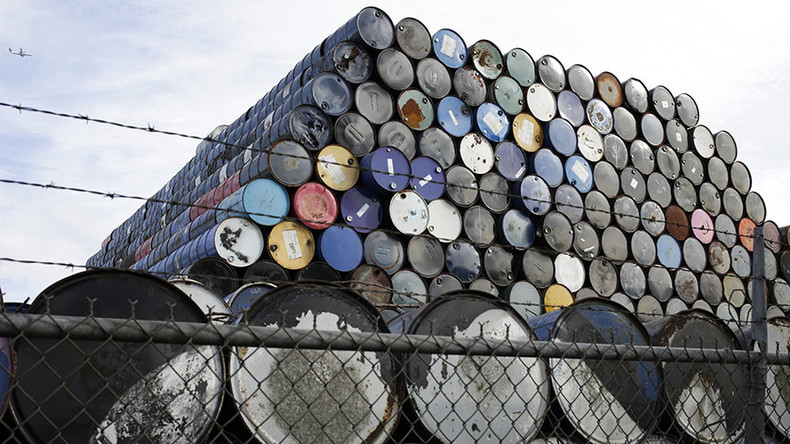 As economic weakness is present almost across the globe, the oil market is oversupplied and Iranian sanctions are lifted, the best oil producers can hope for is a decline in US oil production and an increase of demand, experts say.
In the US the price of North Dakota sour crude went negative with a refiner charging oil producers 50 cents to take away each barrel of crude. The oil price dropped to a 13-year low in Monday trading to below 28 dollars per barrel. The oil market has been even more turbulent since Tehran announced it is ready to contribute an additional half a million barrels daily.
READ MORE: Oil falls below $28 per barrel as Iran sanctions lifted
RT: How do you think Iran's return to the oil market will affect the industry and the plunging prices?
Richard Heinberg, a senior fellow at the Post Carbon Institute: Everyone is expecting Iran to up its oil production as a result of the lifting the sanctions. I think it is not going to happen immediately, it is going to take place over a longer period of time – the period of many months, perhaps years. Nevertheless, the prospect of more oil from Iran is weighing on oil prices; it is only one of the many factors. And that is really devastating for the industry.
RT: And how will it affect Russia?
RH: Russia is one of the countries that is producing flat out right now at pretty much its highest level ever. That's also true of the OPEC countries. I think if the market is going to be rebalanced it is going to have to happen as a result of increased demand and supply declining. I think the prospect for declining supplies is there in the US, in the shale sector, where we've seen dramatic growth over the past few years. Already we are seeing declining production in Texas. In North Dakota oil production has been flat to declining for the past 14 months. Drillers in all of these areas in the US have been targeting the highest quality resources so as to keep costs down. So, they are drilling less but targeting their very best wells. Again, that's kept the cost down. But there are only so many places to drill and they are running out of these first rate drilling locations. So, I would say that prospect in the US is for declining production. It is unclear if OPEC is going to maintain its current rate of production or if that will decline…
RT: In your view will we ever see the oil prices return to their peak or are we here with this new reality for good?
RH: It's impossible to say what oil prices will do in the future. Clearly, we are headed for lower levels of oil production over the short term, particularly in the US and that probably means globally as well. Will that bring the oil prices back up? Not over the short-term because the demand just isn't there. We are seeing economic weakness almost across the board around the world. Even with oil prices below $30 a barrel - that's not stimulating significant new demand. That tells us that the world economy is skating on thin ice right now. Until that situation changes, I don't think there is support for significant and high oil prices. That's said, it is also true that until we get oil prices in a range of $80 to $100 a barrel or higher, we are not going to see significant investment on the industry and higher rates of drilling…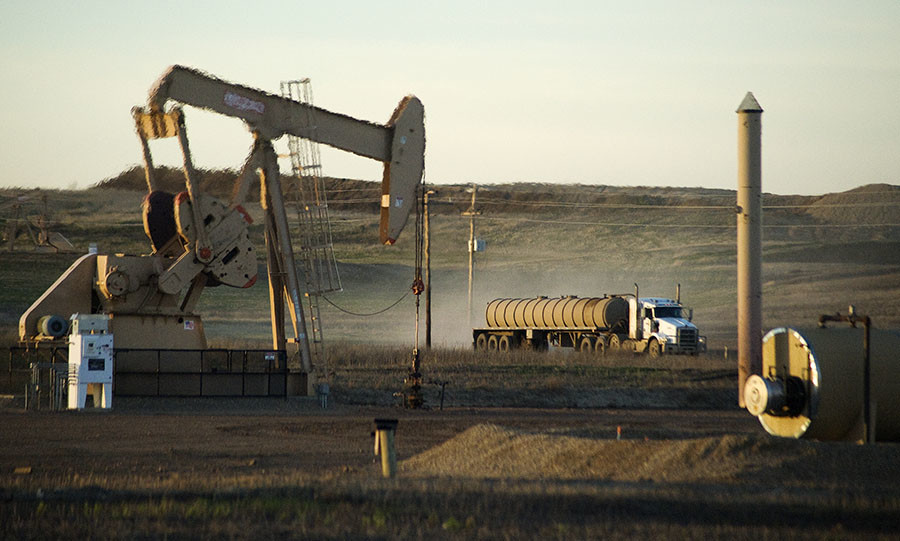 RT: We saw that the price of North Dakota sour crude went negative recently… What is the situation with oil industry in the US right now?
Andy Lipow, President of Lipow oil Associate LLC: What we are seeing in North Dakota this sour crude oil which is in high sulfur, is something that no one wants, and as a result it can't go in a pipeline system and it has to trucked and railed out of the state which incurs a lot of cost and as a result the buyers don't want to pay any more for that.
The majority of the US producers are suffering because they are all exposed to this lower oil price. But especially we are seeing up in Canada where the oil sands producers are getting less the $9 a barrel for their bitumen - the heaviest material coming out of the ground.
We've already seen with these lower prices that about 250,000 people worldwide have already lost their jobs; about 50,000 jobs have been lost in Texas. We except those numbers to increase as these low prices encourage more bankruptcies and consolidation in the industry…
The oil boom towns are now experiencing an oil bust which means that they are losing sales revenue. People are being laid off. We are seeing schools and other government entities be effected by lower budgets.
RT: How big could Iran's impact on the industry possibly be while it and Saudi Arabia those still remain the top producers?
AL: I don't think OPEC is going to take any action. If you look: you have Saudi Arabia, Kuwait and the United Arab Emirates which are all Sunni allying against Iran which is a Shia nation. And Saudi Arabia, Kuwait and the Emirates are unwilling to give up any market share with the return of Iranian oil.
Iranians said they want to increase sales about 500,000 barrels a day. Now that sanctions have been lifted this is really bad news for the oil market which is already oversupplied by over a million barrels a day. So, the best set that producers can hope for is declining production here in the US. At the same time the world oil demand increases. Things may begin to look better in 2017 or 2018.
Right now it appears that no country is willing to slash their oil production, especially those members of OPEC. So, they are really hoping that someone else always cuts production and they are in for hard times in 2016…
The statements, views and opinions expressed in this column are solely those of the author and do not necessarily represent those of RT.
You can share this story on social media: