Oil falls below $28 per barrel as Iran sanctions lifted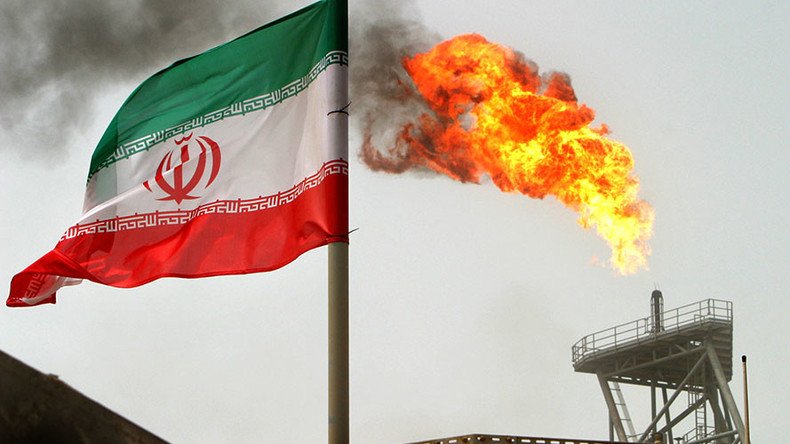 Western sanctions against Iran were lifted on Saturday, giving Tehran access to the world's markets for the first time in nearly four decades. The news toppled crude prices and shook stock markets in oil producing countries.
Brent crude slipped to as low as $27.67 per barrel on Monday - its lowest since 2003 - before paring back to $28.16 at 8am GMT. US WTI crude was down 64 cents at $28.78 per barrel, not far from a 2003-low of $28.36 earlier in the session.
"Iran's additional crude shipments have the potential to further depress prices, perhaps to as low as $25 a barrel," Gordon Kwan, a Hong Kong-based analyst at Nomura, told Bloomberg on Sunday. Tehran is aiming to raise shipments by 500,000 barrels per day after the removal of sanctions, adding to a global glut that's dragged down oil prices since July 2014. Prices have fallen from $115 to $28 per barrel since then.
"Major producers are currently delivering 2-2.5 million barrels per day more than demand, so the question is how long they can continue to overproduce for at that level," said Stuart Gulliver, CEO of HSBC on Monday, speaking at the Asia Financial Forum in Hong Kong.
The Saudi stock market Tadawul was down 5.44 percent on Monday. The largest Arab exchange is down 20.79 percent this year, plummeting 33.42 percent in the last 12 months.
READ MORE: Saudi Arabia reports record high $98bn budget deficit on low crude prices
Russia's dollar-denominated RTS Index was down almost one percent, while the ruble-traded MICEX was slightly up, as of 11:30am MSK. The ruble was down to 78.48 against the greenback and 85.29 against the euro.
READ MORE: Russian ruble nosedives on falling oil
On Sunday, Qatar's index plummeted 7.2 percent as drilling rig provider Gulf International Services, the most heavily traded stock, went down 8.6 percent. Stocks in the country continue to slide on Monday, trading 1.41 percent down, almost 20 percent in the red since the beginning of the year.
"Ambiguity is high and all of the surrounding news is bad, with Iran sanctions easing and how their oil production and reserves are expected to flood the oil market," Mohammed Alsuwayed, the head of capital and money markets at Adeem Capital in Riyadh told Bloomberg.
You can share this story on social media: