Ruble nosedives on plunging crude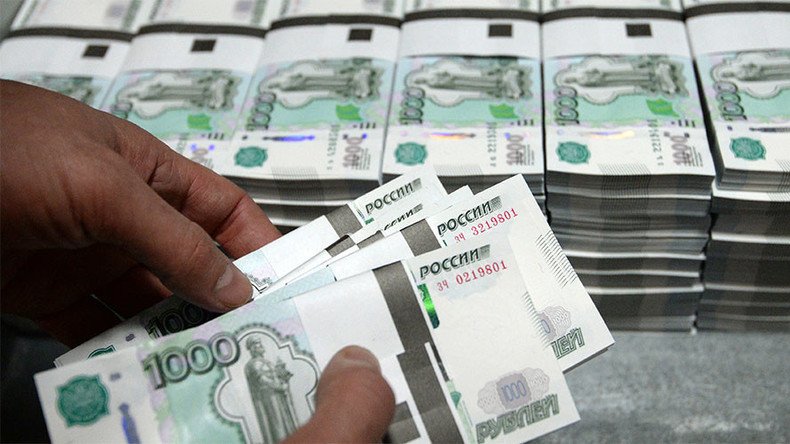 The fall in oil prices below $28 per barrel continued the freefall of the Russian ruble as it hit new yearly lows against the major currencies on Monday.
The euro rose more than one ruble on the Moscow exchange, exceeding 86 rubles for first time since December 2014. The dollar reached 79 rubles.
The Brent benchmark went down as low as $28.03 at the Intercontinental Exchange (ICE) during Monday trading. Russian Ural's blend trades about 11 percent lower.
According to Central Bank of Russia First Deputy Governor Ksenia Yudaeva, the regulator may increase the key interest rate if inflationary risks, caused by the devaluation of ruble continue to have a negative impact on the economy.
The Russian budget for 2016 is still based on $50 oil, but the government is going to update it and is working on a $25, $35 and $45 oil stress test.
Oil prices continue to slide, as investors are worried about Iran's earlier than expected return to the oil market. International sanctions on Tehran may be lifted Monday, allowing the Islamic Republic, which is the fifth-biggest member of OPEC, to boost oil exports.
"This is three or four months ahead of what the market was thinking last year, so it just adds fuel to the fire," Mitsubishi Corp oil risk manager Tony Nunan told Reuters.
You can share this story on social media: