US crude that's worth less than nothing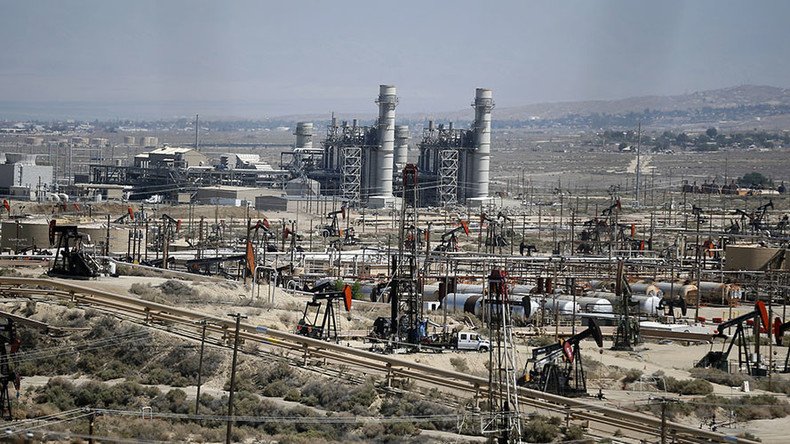 The oil glut is so bad in the US that one buyer said it will have to be paid to take North Dakota's low-quality crude.
The price list of Flint Hills Resources, a refining company owned by billionaire brothers Charles and David Koch, puts the price of North Dakota Sour at -$0.50 a barrel. This is a high-sulfur grade of crude, and in January 2014 cost $47.60, which is almost $20 more expensive than today's price of the Brent benchmark.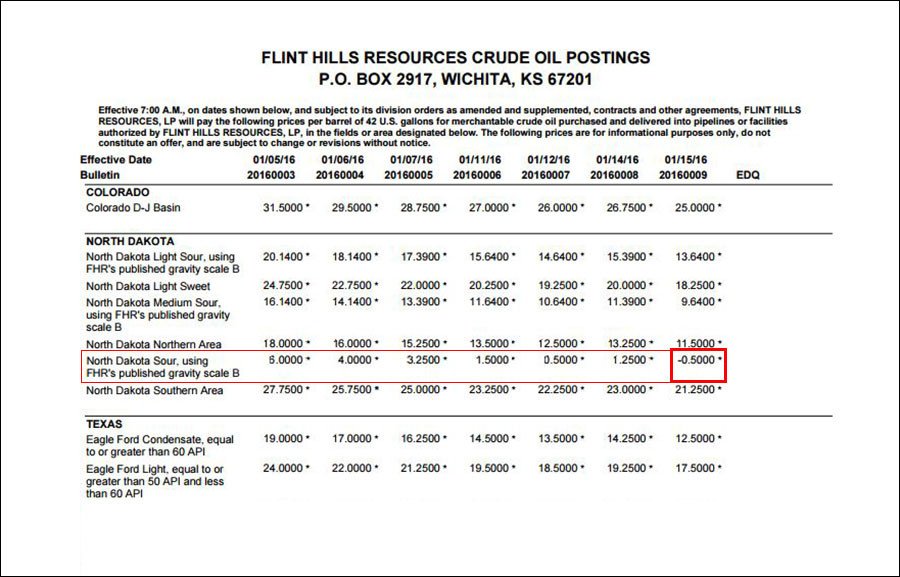 High-sulfur oil is only a small part of North Dakota's crude production at less than 15,000 barrels per day, John Auers, executive vice president at Turner Mason & Co. in Dallas told Bloomberg.
High-sulfur oil is usually cheaper because it has to be transported to plants that have specific equipment to remove the sulfur when processing.
READ MORE: Oil falls below $28 per barrel as Iran sanctions lifted
"Telling producers that they have to pay you to take away their oil certainly gives the producers a whole bunch of incentives to shut in their wells," Andy Lipow, president of Lipow Oil Associates in Houston told Bloomberg.
A spokesman for Flint Hills didn't contact the media to explain the price list.
Canadian producers have also been hit by cheap oil. Canadian bitumen fell to $8.35 last week from $80 less than two years ago.
Brent oil has fallen from $115 to $28 per barrel since July 2014 as Saudi Arabia has attempted to corner the market and oust high-cost US shale oil.
You can share this story on social media: