Neil Clark's Sporting Edge: Sacking your manager is often over-rated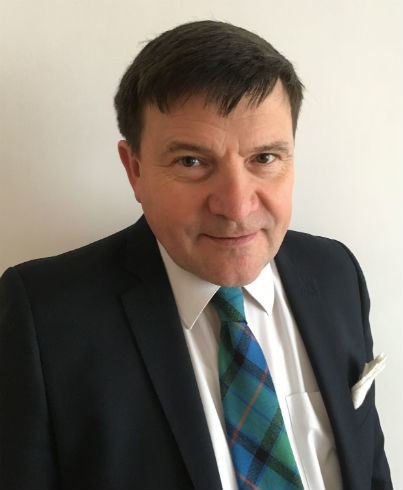 Neil Clark is a journalist, writer, broadcaster and blogger. He has written for many newspapers and magazines in the UK and other countries including The Guardian, Morning Star, Daily and Sunday Express, Mail on Sunday, Daily Mail, Daily Telegraph, New Statesman, The Spectator, The Week, and The American Conservative. He is a regular pundit on RT and has also appeared on BBC TV and radio, Sky News, Press TV and the Voice of Russia. He is the co-founder of the Campaign For Public Ownership @PublicOwnership. His award winning blog can be found at www.neilclark66.blogspot.com. He tweets on politics and world affairs @NeilClark66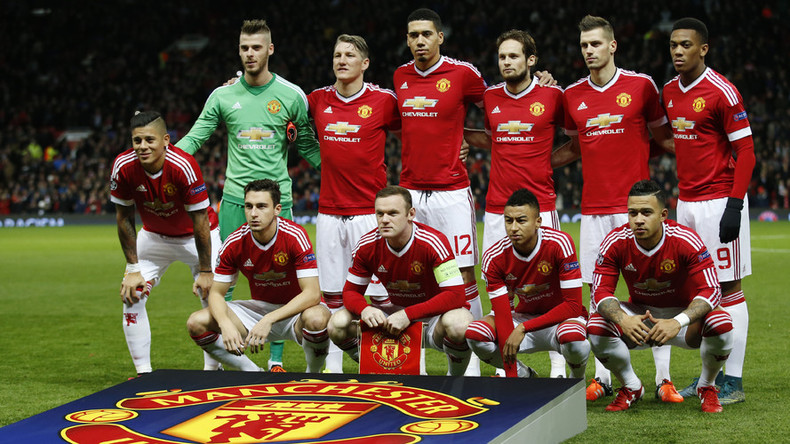 With Jose Mourinho gone from Chelsea, media attention in the Premiership 'sack race' has turned to Old Trafford and the threat to Manchester United boss Louis van Gaal.
After a reasonably promising start to the season, United have slumped in recent matches, going out of the Champions League at the group stage after a 3-2 loss at Wolfsburg, and then suffering league defeats to two newly promoted sides, Bournemouth and Norwich. Not only have the results been poor but the football that United are playing under van Gaal has been as dull as dishwater and a far cry from the excitement Old Trafford regulars were usually served up under Sir Alex Ferguson.
So is it time to axe the far-from-flying Dutchman?
The case is compelling, but then again the case for sacking managers often is. And so often, things don't work out as planned.
With a couple of exceptions, sacking managers in the hope that it will bring about meaningful improvement is much overrated. The usual pattern is for results to pick up under a new manager in the first few matches, as players try their hardest to impress the new boss, before normal service is resumed. So clubs are often back in more or less the same position they were beforehand, having gone to the considerable expense of sacking a manager (and paying off his contract) and bringing in a new one. Manchester United's history provides some good examples.
David Moyes was sacked as United manager in April 2014 after ten months in charge. He was commonly thought to have been a failure having taken over the Premiership champions and left them in 7th place in the league. But has van Gaal, despite spending around £260 million, to Moyes £67 million, done any better than his predecessor? Moyes did qualify for the knock-out stages of the Champions League (where United lost 4-2 on aggregate to Bayern in the quarter-finals) and took United to a domestic cup semi-final. The furthest van Gaal has gone in the domestic cups is the quarter-final of the FA Cup last year after draws against lower league opposition in the first few rounds. It is difficult to see what sacking Moyes has achieved, apart from costing Manchester United an awful lot of money. And it could be the same if van Gaal is replaced now, with one and half years of his contract left to run.
Liverpool have had similar experiences. Brendan Rodgers, who so nearly led his club to their first top flight title for 24 years in 2014, was sacked in October with a record this season of played eight, won three, drawn three, lost two. And guess what, after another eight games, his replacement Jurgen Klopp's record was won three, drawn three, lost two. Last Sunday, in their seventeenth match, Liverpool slumped to a 3-0 defeat at newly promoted Watford, meaning that the club's points-per-game record is now worse under Klopp than it was under Rodgers.
Now of course, Klopp could yet return Liverpool to the glory days, but it could be that once again a change in managers doesn't really bring about the significant, long-lasting improvement that many thought it would do.
Think back to when Roberto Martinez replaced David Moyes at Everton in 2013. He made a great start and the Toffees after a very good first half of the campaign came fifth in season 2013/4, with a record Premiership points haul. But they regressed badly the following season and flirted with relegation. Now they're currently 10th. For all the better reviews, Everton are in much the same place as they were under David Moyes. Once again, Plus ça change, plus c'est la même chose!'
I mentioned above that there were exceptions to the rule that it's not a good idea to sack a manager. One is where a manager is replaced by what I call a 'Special A' manager, who time after time takes his team above their usual equilibrium position and greatly improves their fortunes. There are not as many of these 'Special A' managers as is commonly believed.
Martin O'Neill is one of them. He greatly improved the fortunes of Wycombe Wanderers, Leicester, Celtic and Aston Villa and is doing similarly impressive work now as manager of the Republic of Ireland.
But even great 'Special A' managers like O'Neill can't do it all the time.
O'Neill did dramatically improve Sunderland's results when he took over in December 2011, but in the following season (2012/13) there was a slump and he was sacked in March 2013 with his side just above the relegation zone.
The second occasion when it makes sense to get rid of a manager is where a team is quite clearly performing well below their capabilities. Chelsea this season is a good example. At the time of Mourinho's departure, the reigning champions were hovering just one place above the relegation zone, having lost nine of their first sixteen games. Last season's champions have been underachieving in such a dramatic way that it was clear that something had gone seriously wrong at the club. Rumors abounded that Mourinho, who had started the season of with an unseemly row with the team doctor Eva Carneiro had "lost the dressing room."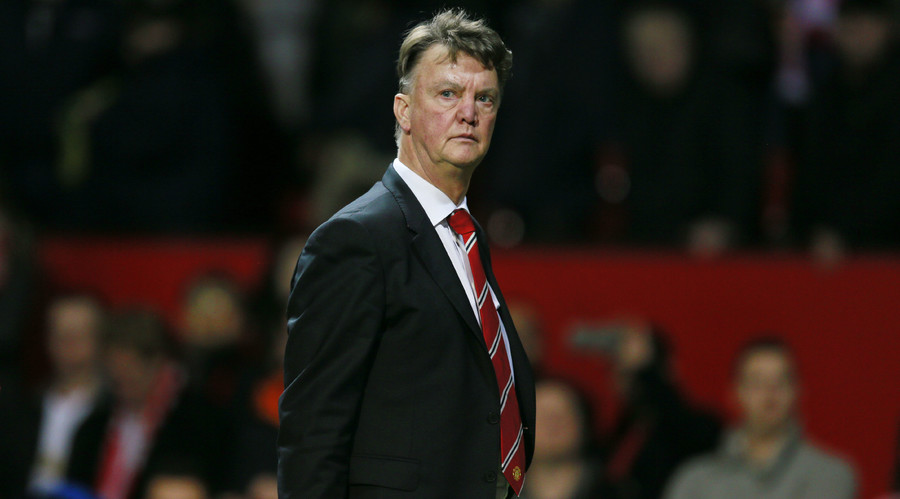 The Chelsea team responded to Mourinho's sacking with a 3-1 home win over Sunderland and it's likely the team will start to recapture their 'true' form under Guus Hiddink.
Manchester United, we're told might be tempted by Mourinho's sudden availability, but history suggests they should give their present manager more time.
After all, the most successful manager in their history, Sir Alex Ferguson, got plenty of time when he was appointed boss in November 1986. I was at Ferguson's first match in charge, a 2-0 defeat away to Oxford. Ferguson, like van Gaal, came with a big reputation, but three years into his reign and Manchester United still hadn't won a trophy and moreover were at the wrong end of the league table. There were calls from supporters and the press for Fergie to be sacked. But the Old Trafford board kept their nerve. United won the FA Cup in 1990 and the European Cup Winners Cup in 1991, but it was not until 1993, almost seven years after his appointment that Ferguson finally brought the league title to Old Trafford.
It's inconceivable that in today's hire-and-fire climate Ferguson would have been given so long to show what he was capable of. Would United have become the dominant force in English football and dual European Champions, if they had fired Fergie in 1989? Sacking managers is sometimes a good thing. But very often it's simply a big waste of money.
Christmas crackers at the racetrack
The Christmas period is traditionally a busy one for horse racing in Britain and the Republic of Ireland with important jump meetings taking place in the days between Christmas and the New Year.
On 26th December at 3.10pm UK time, Kempton Park in London stages the King George VI Chase, a Grade 1 steeplechase run over three miles and worth £113,900,000 to the winner. This year's renewal looks one of the best for years, with Irish raiders Don Cossack (9-4) and Vautour (3-1) prominent in the betting. Cue Card (7-2), the winner of the Grade 1 chase at Haydock on his latest outing has been revitalized after a wind operation and should go well again, but at current odds (9-1) it could be that Silviniaco Conti, the winner for the past two years is the best value, particularly as the Kempton event has a history of repeat winners.
The Welsh Grand National at Chepstow on 27th December will be a real slog in the mud. Conditions should suit Mountainous who warmed up for this with a promising run at Sandown last time and carries 5lbs less than when he won the race on heavy ground in 2013. Rigadin De Beauchene is also well-handicapped on the best of his form and could go well at a decent price.
The Lexus Chase at Leopardstown in Ireland on 28th December, a race worth 90,000 Euros to the winner, should be another cracker, with last year's winner Road to Riches looking primed for another big performance.
The statements, views and opinions expressed in this column are solely those of the author and do not necessarily represent those of RT.