Montenegro in NATO: Provocation at a critical moment in US-Russian relations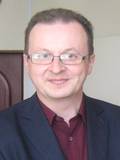 Dmitry Babich
Dmitry Babich, born in Moscow in 1970, has worked for various media outlets for 25 years, including the Moscow News, RIA Novosti news agency, and Sputnik International. He is currently editor at InoSMI Internet media project, and is a frequent guest on BBC, Al Jazeera and CNN, commenting on international affairs and history.
Dmitry Babich, born in Moscow in 1970, has worked for various media outlets for 25 years, including the Moscow News, RIA Novosti news agency, and Sputnik International. He is currently editor at InoSMI Internet media project, and is a frequent guest on BBC, Al Jazeera and CNN, commenting on international affairs and history.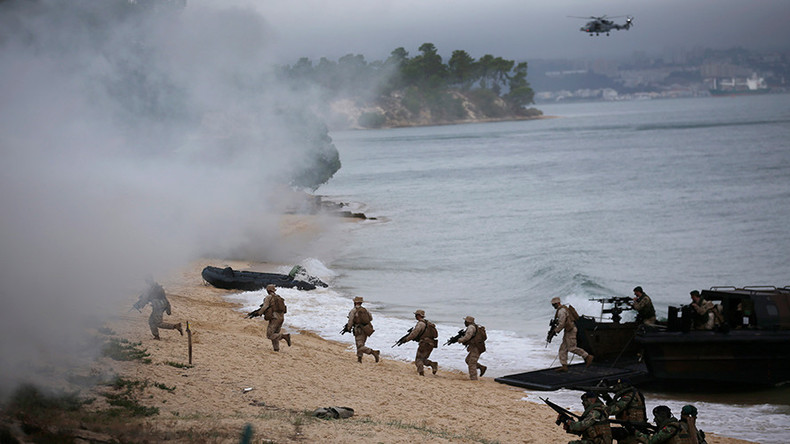 The invitation for Montenegro's joining NATO, extended to the small Balkan nation by the NATO's foreign ministers' conference in Brussels, can hardly be called a triumph of democracy.
The citizens of Montenegro, most likely, won't be allowed to hold a referendum on joining the military alliance, which conducted a bombing raid on this country of some 622,000 people during NATO's strike against Yugoslavia in 1999.
The bid to join NATO, which Podhoritsa has been pursuing since its full secession from Serbia in 2006, was never subjected to the test of a popular vote. The decision to ask for membership was supported earlier this year by a simple majority vote in Montenegro's parliament, which has been for the past 25 years controlled by the country's current prime minister Milo Djukanovic via his Democratic party of Socialists - the local successor to Yugoslavia's Titoist communist party.
Djukanovic, Montenegro's evergreen ruler since 1991, dismissed the opposition's and Russia's objections to Montenegro's NATO membership. At a meeting with the representatives of non-government organizations, he described the invitation as "one more important step towards Montenegro's full membership in the European Union."
Meanwhile, even the opinion polls conducted by the traditionally NATO-friendly foreign-financed NGOs reveal a much more complicated picture than what the NATO officials routinely describe as "Montenegrins' desire to be in NATO which is not to be hampered by Russia."
For example, a poll conducted by the Podhoritsa-based Center for Democracy and Human Rights revealed that 37 percent of Montenegrins opposed NATO membership for their country while 36 percent supported it. The rest were undecided.
When the similar polls were conducted among different ethnic groups in the former Yugoslavia, they revealed the still existing divisions resulting from the civil wars of the early 1990s, when a hasty recognition by Germany and other Western states of the independent status of Croatia, Bosnia and other new independent states led to a painful "divorce" among the constituent parts of the former Federal Socialist Yugoslav Republic. Among the Bosnian Muslims, supported by the West during the civil war of 1992-1995, support for NATO membership is at the level of 68 percent, while among ethnic Serbs it is just 11.3 percent.
It is quite obvious that Djukanovic is playing on Montenegrins' positive attitude to everything European. He uses the old propaganda ploy of putting his country's citizens before a false dilemma: you are either with NATO or with Russia. The same rhetoric was used by the former Polish president Alexander Kwasniewski in 2004 when he rammed through the decision for Poland to join the EU - not only through the Polish parliament, but also through Polish society at large.
On the day before the vote, Kwasniewski offered those Poles who opposed EU membership "to join the CIS instead" (CIS is a loose umbrella organization for the former constituent republics of the Soviet Union, which sprang up in 1992 on the ruins of the USSR). False dilemma tactics are often used in advertising when people are urged to buy a new product or "stay with something that is history." Even the usual rhetoric of NATO officials about Russia or other opponents "staying on the wrong side of history" reflects the same propagandistic ploy of a false dilemma.
In reality, Russia's President Vladimir Putin many times reiterated that Russia is not opposed to European integration not only of Montenegro, but also of other East European nations, including the former constituent republics of the now defunct Soviet Union. Russia, however, is opposed to new dividing lines in Europe. Unfortunately, EU and NATO memberships for countries of Eastern Europe are usually offered as a part of a "package" that includes an anti-Russian orientation.
The statement by NATO's Secretary General Jens Stoltenberg that Montenegro's membership "is not directed against" Russia – this statement simply contradicts some facts on the ground. Though Montenegro is not yet an EU member, it joined the EU's anti-Russia sanctions in 2014.
In his recent statements, Djukanovic accused Russia of supporting the recent protests against himself in Podhoritsa, which were violently dispersed by him in mid-October this year. There are also negative examples in Montenegro's immediate surroundings.
In Poland and the Baltic countries, their incorporation into NATO in 1999-2004 did not lead to the promised "feeling of security" and an "improvement" of relations with Russia. Instead, NATO membership led to a steady growth of anti-Russian propaganda and anti-Russian actions emanating from these countries.
The Russian Duma adopted a special appeal to the parliament of Montenegro, where the Russian parliamentarians urged the Montenegrin not to build new fences between their country and Russia by joining NATO.
The Russian foreign ministry, on its side, stated that Montenegro's NATO accession will lead to "negative consequences" in relations between Montenegro and Russia, without specifying which sanctions Russia may impose.
Viktor Kolbanovsky, the director of the Balkan Center for International Cooperation, said that Russia's response could be both diplomatic and economic. "There will be no more visits by the Russian minister of foreign relations and Russian parliamentary delegations to Montenegro," Kolbanovsky said at a conference in Moscow. "But Montenegro's leaders should understand that joining NATO without consulting the people would mean economic losses for them. There are many companies in Montenegro's hotel business, transportation and other spheres, which have Russian capital in them. Degradation of relations may damage the companies which give jobs to hundreds of Montenegrins."
Russian Duma's vice-speaker Sergei Zheleznyak stressed that Russia is not forcing its will on Montenegro's people, but rather supports the right of that country's people to hold a referendum on Montenegro's membership in NATO.
The controversy around Montenegro comes at a critical time in Russia-NATO relations, when Moscow is in bitter conflict with Turkey, a NATO member, over its downing of a Russian aircraft that crashed on Syrian territory in the end of November. It is in the interest of NATO's member countries to have a working relationship with Russia, as the alliance needs Russia's help if it indeed wants to defeat the so called Islamic State.
Russia's mediation in signing the recent agreement between the US and Iran was also very important. So, why couldn't NATO choose a different time for taking in a tiny nation of 680 thousand people? The answer could be the political crisis that has been gripping Montenegro since the early autumn of 2015.
"Djukanovic knows he has not got a lot of time. People are tired of Djukanovic, who has been running the country for 26 years, and they don't want to choose between Western Europe and Russia," explained Milan Knezhevic, the leader of Montenegro's Democratic People's party and one of the co-chairmen of the Democratic Front (DF). DF is a union of anti-Djukanovic parties, which has been holding a several weeks long protest rally near the parliament's building in Podhoritsa.
"What we want is not NATO membership, but security guarantees from both Russia and NATO, that would prop up Montenegro's neutrality", Knezhevic said. Alas, it looks like the window of opportunity to be both a European and a neutral nation – that window is being shut quickly, and not by Russia. Austria and Switzerland were lucky to have used that window many years ago.
The statements, views and opinions expressed in this column are solely those of the author and do not necessarily represent those of RT.