'NATO invitation to Montenegro: Provocative, wrong moment'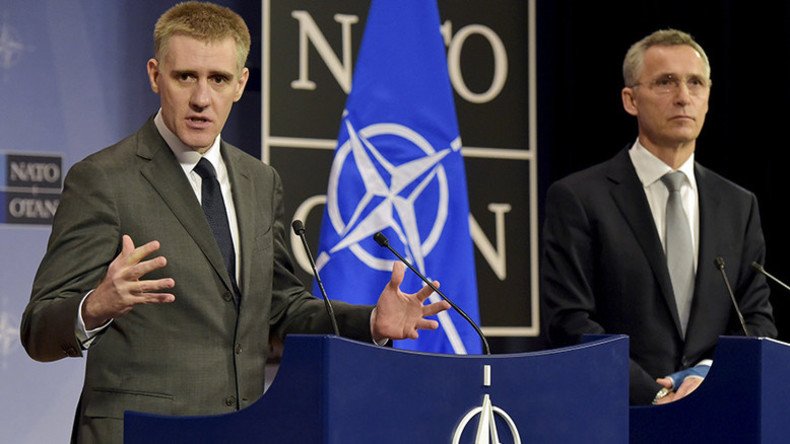 Inviting Montenegro to join the NATO alliance, the west has provoked Russia, because it needs Russia to resolve the conflict in Syria, Jan Oberg of the Transnational Foundation for Peace and Future Research told RT.
On Wednesday NATO officially invited Montenegro to become an Alliance member. There have been protests in the country against joining the bloc as NATO bombed the country in 1999. The opposition has demanded a referendum on the membership in the military alliance.
READ MORE: NATO foreign ministers agree to offer Montenegro membership
Russia has expressed its concerns about NATO expansion. In September, Russian Foreign Minister Sergey Lavrov called it a 'provocation.' The Secretary General of NATO, Jens Stoltenberg said the decision to invite Montenegro to become a full NATO member "is not about Russia" and "is not directed against anyone."
RT: The NATO chief was asked whether they've taken Russia's concerns into account. This will be another eastward expansion for the Alliance, near Russia's borders. How worried should Moscow be?
Jan Oberg: Maybe not too much, but this is the wrong moment given the situation between NATO and Russia. The West needs Russia in Syria and elsewhere. Secondly this is provocative... I see it as a sign of weakness. There is no particular reason why Montenegro at this point should get this invitation if an alliance of so many countries, with so many weapons seem to be very proud of getting a small more or less corrupt country into NATO without a referendum there, it is really a weak alliance if they feel that they can do some chest beating because of this... Secondly, how will Serbia react? How will the neighbors react?
RT: And how do you expect Russia to respond?
JO: Well, there will be a diplomatic grumpy response to this, which is understandable given the other measures that NATO has taken in the wake of the Ukraine crisis. If NATO is an alliance of democracies – why not have a referendum? We have thousands of people demonstrating in Montenegro against this. It is done by means of lawmakers, but it is the same problem we have everywhere in the Western so-called democratic world – that the elite are doing things that people don't want. It applies to Denmark and Sweden, it applies to the US, it applies to France, it applies to Montenegro. So let's be democratic and get them into NATO if that is what the will of the people is.
Now, I don't see any point in all these things, because they are all done without alternatives. Let the Montenegrin people get five models of how to secure their future and let them vote democratically. This either 'yes' or 'no' has nothing to do with democracy. I tell you – there is no problems in Montenegro that can be solved by NATO membership and participation in anti-terror or the war on terror and bring terror to Montenegro.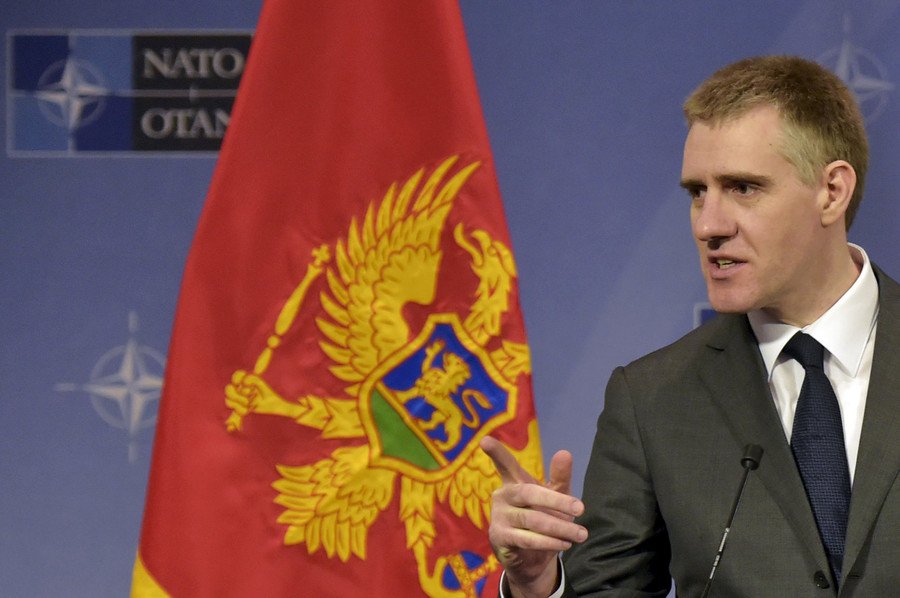 RT: It's been 16 years since Montenegro was bombed by NATO, and these memories are surely still fresh in the minds of some locals there. Why were the people denying a referendum on joining the Alliance?
JO: Because it is not a democratic leadership – everybody who has followed [Milo] Dukanovic over the years knows that this is not a democracy in a genuine sense of the word. We also know that it is a country with quite a lot to judge from, quite a lot of media report, ... economic corruption…
So if this is what NATO boosts itself within this crisis situation - it is an alliance on its way down. Everything the West is doing at the moment is characterized by [following words]: "split, division, lack of coordination, lack of common purpose, lack of political ideas." And only a falling back, no matter what the problem is – on militarism; military responses; military this and militarily that - exercises, new acquisitions, new expeditionary forces...Even Iraq is now saying it doesn't want US troops on the ground, while... the Secretary of the Defense of the US [Ashton] Carter has obviously forgotten to ask them whether they want that, because that what he announced the other day. It is falling apart for the West.
The statements, views and opinions expressed in this column are solely those of the author and do not necessarily represent those of RT.
You can share this story on social media: