'Witch hunt' not solution for doping in sport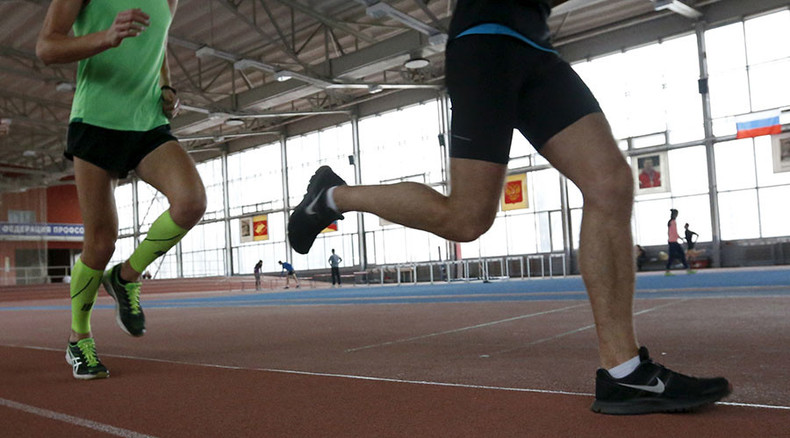 Suspending Russian athletes from competitions would be a 'cheap geopolitical' move while politics should not invade sport, experts say, commenting on the WADA recommendations. Doping is a widespread problem that involves not just Russia.
The World Anti-Doping Agency [WADA] has called on Russia to be banned from 2016 Olympic Games in Rio. In a report the agency accuses Russian officials of systematically covering up doping.
READ MORE: 'Baseless & fictional': Russian sports minister refutes anti-doping agency's report
RT: When asked about possible doping at the 2014 Sochi Olympics, Dick Pound – WADA founding president and an author of the report - said there's no hard evidence. What do you read into that answer?
Tony Gosling, investigative journalist: …The thing that I think the most surprising about this report is pointing the finger at the FSB [Federal Security Service] being at the Sochi Olympics. Now, anyone cast their mind back to Atlanta in 1996, to Munich in 1972, they'll know that there were bomb attacks at those Olympics. I would be absolutely flabbergasted if the FSB, the Russian Secret Service were not at Sochi – of course they were keeping an eye on things. It doesn't surprise me that they are taking this line with this investigation today.
Also going back to the documentary, Hajo Seppelt, the well-respected German documentary maker, he produced at the end of the last year about this doping scandal. He had very interesting things to say. I was listening him on British national radio [BBC] [yesterday] saying: "Well, they were really only focusing on Russia and that is very important that the investigation continues to look at other countries who, it looks like, are also going down this line."
Professor Julian Savulescu from University of Oxford commented on doping problem:"Roughly one in three medal holders since 2000 have been implicated in doping. So, this is a very common problem. And Russia is the focus of attention today. But by no means is Russia the only country that is implicated in this. So, I think at the moment the spotlight is on Russia just as a spotlight was on Lance Armstrong a number of years ago. But the problem of doping goes beyond any individual or any country...I hope the whole Russian team isn't suspended. This kind of 'witch hunt', I think, is just a wrong way to deal with the issue of doping in sport. We should look forward to how we can create enforceable rules that cut across individuals and nations. I think the current issue is really just evidence of a much more widespread problem that involves not just Russia. And you risk scapegoating athletes who either are clean or who have been doping in a sport where you need to dope in order to win. Unfortunately, we are looking at the wrong problem – we are looking at the symptoms of the disease, not the disease itself".
The problem here in a way is very similar to FIFA. It is that you've got a partisan - one side or the other between East and West running and chairing these big international sporting organizations. I mean, for example, with FIFA we've got Prince Ali bin Hussein, Jérôme Champagne from France, Michel Platini going for broke wanting to be FIFA chairman but he is involved in a corruption scandal.
What we really need is independent countries, small maybe – that not either west, or east – chairing these organizations. Otherwise, they are being politicized in this kind of big geopolitical struggle that we're seeing in all sorts of ways now – things we wouldn't normally expect to be involved in politics that are creeping in here. [Sebastian] Coe is in a very difficult position as IAAF [International Association of Athletics Federations] chairman. He is a conservative Lord; he is a Tory Lord in the House of Lords here in London. We've got to have a real independence, because Seb has got lot of work to do to make sure that he doesn't get dragged into this becoming a geopolitical issue at the IAAF.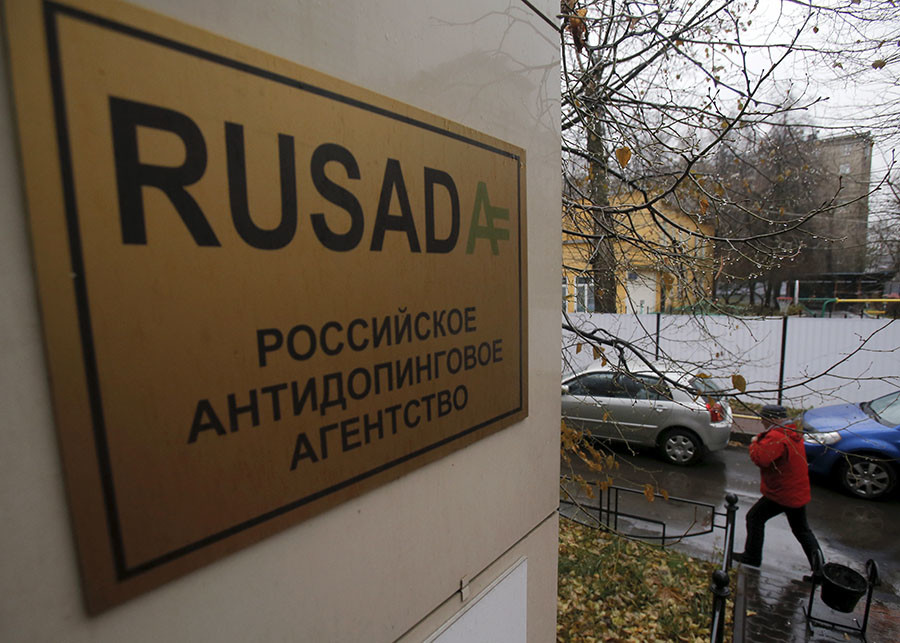 RT: What do you make of the scale of these accusations, and the fact they're concentrated on Russia?
TG: It is not so important what I make of them. What about the British athlete Paula Radcliffe? She is a runner; she has actually called on this documentary maker, Hajo Seppelt to come claim with these 1,000 names to literally make them public. So we can see. And I will be extremely surprised if they're all Russian names.
I think, amongst the ordinary athletes out there an absolutely unanimity that they don't want their sport to be used for this kind of cheap geopolitical purposes. What they do want though is for those who are responsible whichever part of the world they are to be brought to justice, to stop this practice – so that we can start to rely on these athletic competitions around the world, that there is no cheating going on, because effectively that is what seems to have broken down here. And it is not just over the last year either since this brilliant documentary by the German documentary maker - this has been going on for a very long time.
Dr. Paul Dimeo, University of Stirling, on athletes suspected in using doping on such a massive scale:"If we go back to 1970's and 1980's, there is a lot evidence of the former East German republic having doping system that the government knew about. The Soviet Union – there is less evidence, but there is some suspicion of that. Even more recently we know that countries such as even West Germany in the 1970's and 80's had an organized doping system. At the moment other countries that are under the spotlight are Kenya and to some extent Jamaica, where people are saying that doping culture is endemic...We should be surprised because often what happens is at least a few people get caught and then evidence get produced about other athletes who are doping. So it is hard to organize doping system on the sort of scale that we have here. However, I also think that once it becomes accepted and normal and most of the coaches and doctors agree that doping is necessary, then it does become quite a widespread cultural phenomenon".
RT: Just how long have these accusations been rumored. Is anyone surprised?
TG: Well, for me the big surprise about the report is the way it is focusing entirely on Russia. It seems that Russia was the only place where the bribes take place, and the West can hold its hands up and say: "Nothing like that ever happens here." Of course, that is nonsense. It does seem to me that the authors of the report haven't done what ... Seppelt wanted them to do - which is to start investigating this random world...
What's happening here is the best men or the best women are not winning in some of these competitions because of the cheating. And that needs to be ironed out. I think it will be very, very difficult to take place, unless there is some kind of independent head of the IAAF. At the moment it's being politicized. And the last thing that we want is for politics to start invading sport. Sport is a great thing. What it does – it crosses this political boundaries. We must make sure it continues to do that.
LISTEN MORE:
The statements, views and opinions expressed in this column are solely those of the author and do not necessarily represent those of RT.