'Man of clay': Maisky's encounters with Anthony Eden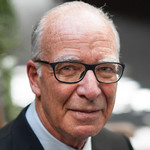 Gabriel Gorodetsky is Quondam Fellow of All Souls College, Oxford, and emeritus professor of history at Tel Aviv University. He has held visiting fellowships at St Antony's College, Oxford, the Woodrow Wilson International Center for Scholars, Washington DC, the Institute for Advanced Study, Princeton and the Rockefeller Bellagio Research Center. In 2010 he received an honorary doctorate from the Russian State University for the Humanities in Moscow. Among his books are Stafford Cripps' Mission to Moscow, 1940-1942 (1984), Russia between East and West: Russian Foreign Policy on the threshold of the 21st Century (2003), and Grand Delusion: Stalin and the German Invasion of Russia (1999).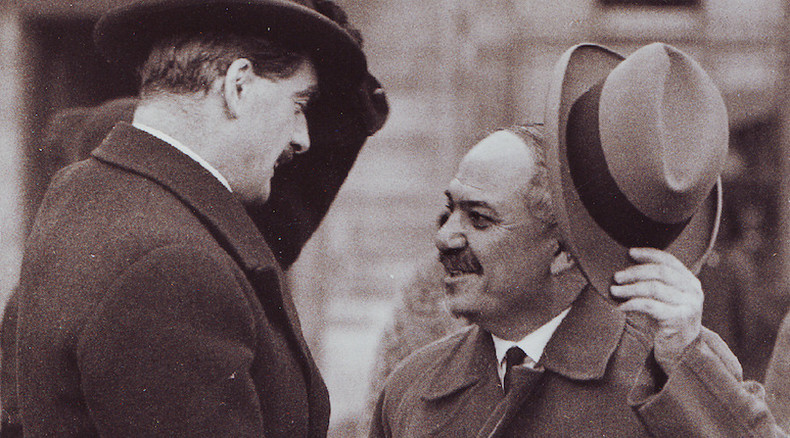 The interwar Soviet ambassador to the UK had a unique perspective on Foreign Secretary Anthony Eden's early overtures with Moscow. In this extract from Ivan Maisky's newly published diaries, Israeli-born Oxford historian Prof. Gabriel Gorodetsky offers fresh insight.
Maisky invested huge efforts to cultivate Anthony Eden both before and during his tenure as Foreign Secretary. He even secured Eden a meeting with Stalin in 1935, making him the first minister ever to meet the Soviet 'vozhd'. Although throughout Maisky's ambassadorship the two often colluded in an attempt to bring about first the triple alliance to thwart the war, and then to hasten the opening of the second front, Eden remained elusive and ineffective. Maisky's expectations of Eden were indeed too high. He was neither the first nor the last politician to be beguiled by Eden's lofty demeanor, his charm and the respect which he seemed to command, as well as by his ability to convey authority and power (which he completely lacked). The 'Welsh wizard' Lloyd George, who previously had great faith in Eden and in his courage, regarded him, according to Maisky, as "a funk." His verdict was harsh: "They all call him a darling, they say his heart is in the right place but I doubt if his spine is!" Maisky himself drew an astute sketch of the Foreign Secretary: "Eden is not made of iron, but rather of soft clay which yields easily to the fingers of a skillful artisan."
29 January 1936
A day of appointments and meetings.
Yesterday evening Eden invited Litvinov, Agniya and myself to have lunch with him today at 1.30. This morning the marshal of the diplomatic corps (Lieutenant General Sir Sidney Clive, marshal of the diplomatic corps, 1934–45) informed me that the king was granting a private audience to Litvinov at 2.30 in the afternoon. Then Baldwin's secretary phoned to say that the prime minister was expecting Litvinov today at 3.30. I had to phone Eden and ask him to shift our lunch to one o'clock.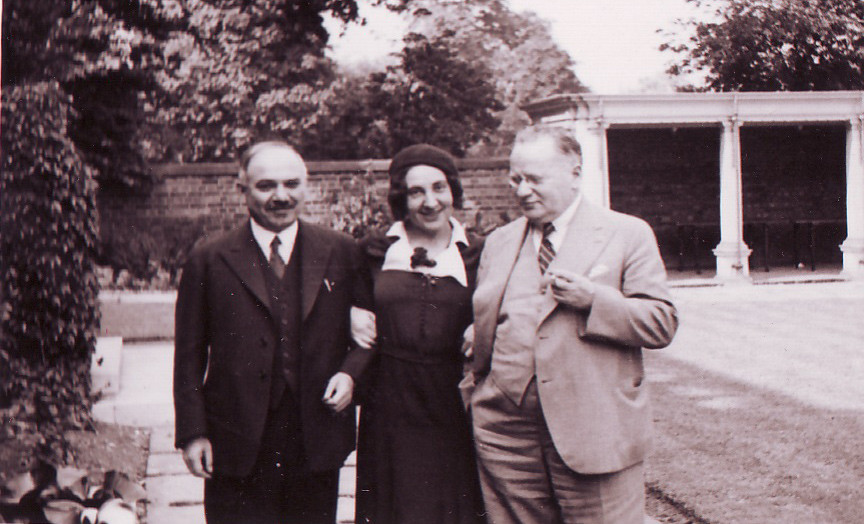 We had lunch in Eden's private apartment. It was my first visit to Eden's home. Nothing special or splendid. An ordinary middle-class English house, rather cold, with second-hand furniture and a faintly Bohemian flavor. A pile of gramophone records lay on the floor of the drawing room: waltzes, foxtrots and polkas. There were a few fine pictures on the walls and a couple of [Adolf Gustav] Vigeland (Norwegian sculptor) prints in the dining-room. We arrived a little bit early: Eden was still at a Cabinet meeting, and Mrs. Eden was busy with housework. Eden arrived with Duff Cooper, the war minister. We sat down in a small dining room downstairs, at a table which could accommodate no more than ten. For some reason I found myself to the right of the mistress of the house, and Litvinov to her left. Duff Cooper's wife, an exceptionally beautiful and impressive lady, floated in half an hour late. There were no serious conversations. … On parting, we arranged with Duff Cooper to have lunch in our embassy, where he could meet [Mikhail Nikolaevich] Tukhachevsky (Marshal of the Soviet Union). As he said goodbye from the staircase, Eden told Litvinov: "If you would like to have a talk with me, I am at your service."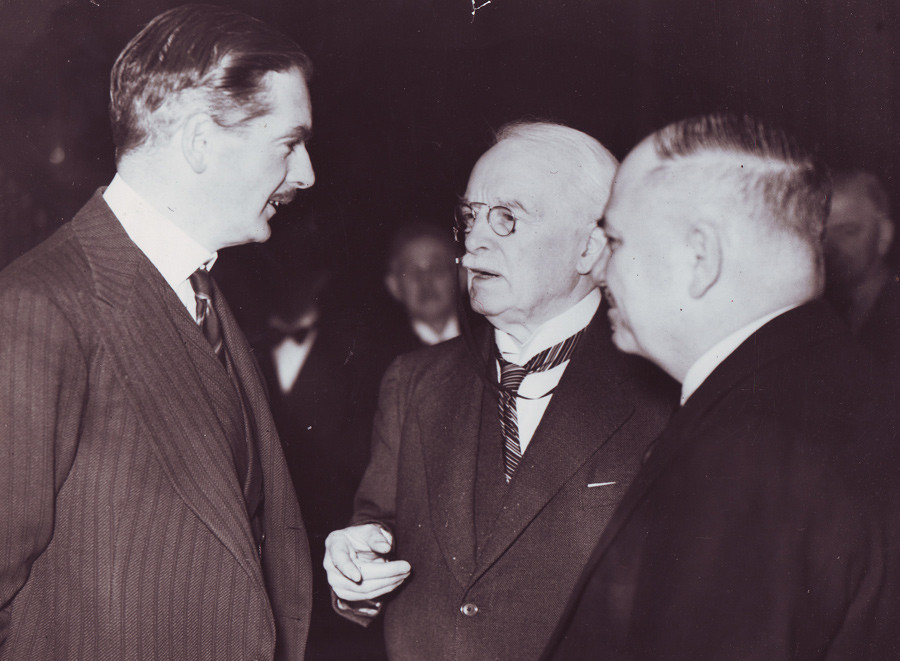 Litvinov headed straight to the palace, while Agniya and I went home. The reception given by the king was very courteous and amicable. … Their conversation lasted 50 minutes instead of the normal 15 or 20 – at the king's will. It was a very wide-ranging dialogue. Edward skipped from one topic to another, asking questions and waiting for Litvinov to answer them. Some were of a very delicate nature. For example, Edward asked why and under what circumstances Nicholas II was killed. Was it not because revolutionaries feared his reinstatement? … Then Edward mentioned (Leon) Trotsky and asked why he was deported from the USSR. M.M. again gave the required explanation, stressing the debate about the possibility or otherwise of building socialism in one country. The king listened to him attentively and then said, as if the penny had dropped: "So Trotsky is an international communist whereas you are all national communists." In the sphere of foreign policy, the king was interested in our relations with Germany and Poland. M.M. said that we want good relations with both countries and work in that direction but, unfortunately, without much success so far. The USSR's policy is a policy of peace. "Yes," Edward responded, "all nations want peace, nobody wants war." In the course of the conversation he also remarked: "Germany and Italy have nothing at all. They are dissatisfied. Something should be done to improve their condition as far as raw materials, trade, etc. are concerned." … As to the League of Nations, Edward had some doubts: he was afraid that the League might spread war all over Europe as a result of its efforts. There was the sense that Edward regretted the failure of the Hoare–Laval plan. On the whole, the king impressed M.M. as a lively and spirited man, with a keen interest in world affairs.
Translated by Oliver Ready and Tatiana Sorokina
Read more extracts from Gabriel Gorodetsky's The Maisky Diaries, Red Ambassador to the court of St James's
The statements, views and opinions expressed in this column are solely those of the author and do not necessarily represent those of RT.