Politicians, pharma companies and media profit from refugee crisis - Udo Ulfkotte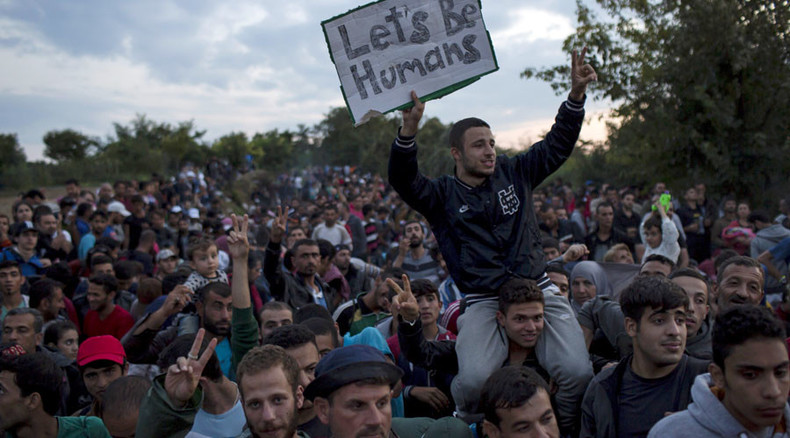 It's not the people smugglers, but politicians, big pharma, the care industry, and even the media who benefit most from the massive refugee crisis in the EU, Udo Ulfkotte, German journalist and bestselling author, told RT in an exclusive interview.
Ulfkotte said that he's "always laughing" when the media and politicians try to convince society that "profit is on the side of people smugglers… people, who rent houses, the landlords" in the refugee crisis.
He pointed out that political parties in Germany make money with refugees as "they themselves run refugee camps."
"Journalists are getting paid for nice stories about refugees. They get money; they get donations; they get prizes for good stories to open the pockets of the people," Ulfkotte added.
According to the journalist, the pharmaceutical industry is also expecting massive gains, as many migrants arriving in Europe "have diseases, like hepatitis C."
"The pharma industry in Europe estimates an additional sale just regarding hepatitis C of about €13 billion for the next [couple of] years because they have to treat those guys. If you have hepatitis C and you come from a country like Syria and Afghanistan, you're taking every day the value of an iPhone and that for years… on tablets. That's a big profit. Nobody talks about that. And somebody has to pay for it," he said.
READ MORE: Slovakia to challenge refugee quotas in court, Hungary takes aim at EU budget
The German care industry, "that makes billions and billions of profit," is also an interested party as it "desperately" needs new people arriving in the country, Ulfkotte stressed.
"Our ministries, they broadcast films in refugee camps in Syria, in Lebanon, in Turkey to invite people. They have invited people in masses in the past months to come to Germany... So if you would go with me to a refugee camp on the Turkish border you will find German guys from our care industry, asking people there: 'Who is illiterate? Who can't read or write? Who has no job? Who wants to come to a European country?' They help those people and advise them where to go in Europe. Because the care industry makes most profit out of people who are illiterate, who have no jobs, who are unskilled because they could take care of them," he said.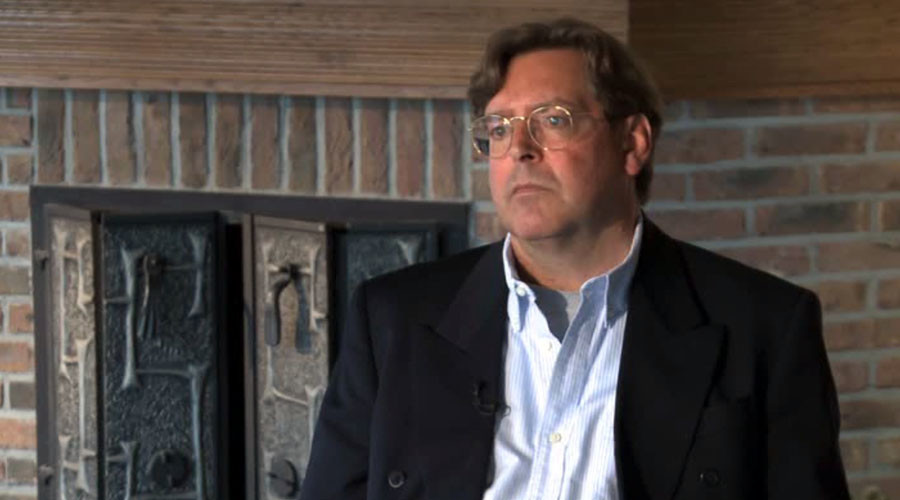 The journalist said that the jihadist Islamic State group (IS, former ISIS/ISIL), which is driving people from their homes in Syria and Iraq, is also one of the forces behind the migrant crisis.

"The Islamic State has publicly declared: 'We will use those refugee tracks to smuggle our fighters to Europe, and to fight you and to kill you.' It's no secret that they do that," he said.
READ MORE: Islamist recruiters target asylum seekers, German intelligence says
Ulfkotte also expressed outrage that it's the EU alone which is forced to takes the burden of refugees fleeing from the Middle East and North Africa.
"Why is Europe the place of the world that should take all those people?...Why are the Middle Eastern countries, rich countries, neighboring countries like Saudi Arabia, rich Kuwaitis, Bahrainis – they ( the refugees) have their culture, they have their beliefs – they close the doors?...Why do they all say: 'Please, just go to Europe?" he wondered.
Saudi Arabia has the capacity to accept more than 3 million people in Mecca, which is visited by numerous religious pilgrims every year, the journalist stressed.
Those countries' refusal to shelter the refugees reveals that "there's no humanity in Islam and Islamic countries, from my point of view," he added.
Ulfkotte has outlined his views on the migrant crisis in his new book, entitled 'Asylum Industry: how politicians, journalists, social community profits from the wave of refugees,' which is to hit the shelves next week.
READ MORE: 'Migrant crisis: Result of EU blindly joining US strategy' – ex Yugoslav FM
Europe has been facing an ever-toughening refugee crisis since spring. Hundreds of thousands of refugees and migrants from Syria, Iraq and Afghanistan have fled their homes in search of better security and life prospects.
The asylum seekers are using Eastern European countries, such as Hungary, Serbia and Croatia, as transit routes to Germany, with local authorities having serious problems processing the deluge of people.
All in all, over 300,000 asylum seekers have crossed the Mediterranean Sea since the beginning of the year, according to the UN, with the number expected to reach over 850,000 in 2016.
LISTEN MORE:
The statements, views and opinions expressed in this column are solely those of the author and do not necessarily represent those of RT.
You can share this story on social media: