Getting Donbass children ready for school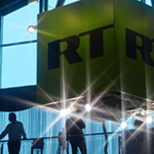 RT has been running charity programs aimed at helping disadvantaged children and other people in need. For the past 10 years we have been friends with two orphanages and took part in many charitable initiatives. We are happy to share our experience in charity work and the amazing stories of people we met on this path.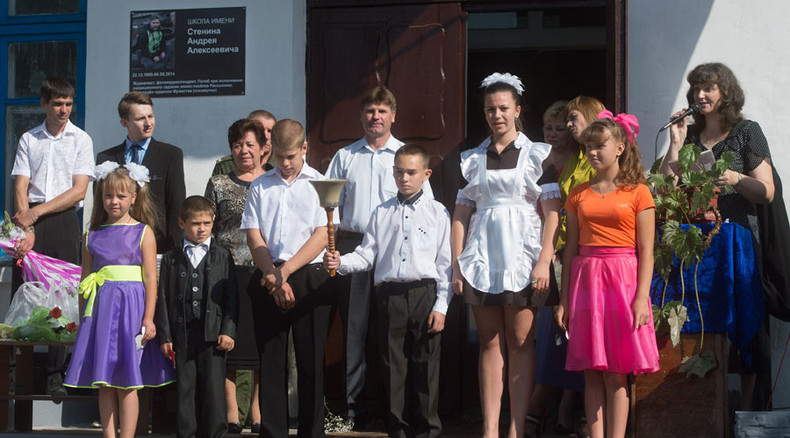 September 1 is traditionally the start of school year everywhere in Russia and most of the other former Soviet republics.
It was a tradition that began in 1935 when the Council of People's Commissars issued a decree obliging all schools in the Soviet Union to start classes on the first day of September. The USSR does not exist anymore, but the tradition is so strong and generations of people are so used to it that it only seems natural to stick to the date.
In Ukraine kids also start school on September 1. The beautiful fuss of getting children ready for school, choosing the prettiest notebooks and the coolest pens, making sure new uniforms fit and school bags can handle the book load is a luxury to the people of Donbass. The south-east of Ukraine is torn by fighting between local rebel forces against the military forces of the Kiev government. After many months of fighting local residents there are strikingly poor and school supplies are not affordable. The schools are still open and children start their classes on time. The war started by ambitious adults cannot make them hostages deprived of their basic right to education.
RT correspondent Roman Kosarev who has been working in the warzone since the beginning of the armed conflict has decided it's time to act and started collecting donations to purchase school supplies for the children in the village of Komsomolskoye. It was not an official act sanctioned or ordered by anyone, but a call of his own heart. Roman posted in social networks about the deplorable situation in the area and the need to help the kids there, and people – his Facebook friends mostly – started donating. All in all 21 children from families with more than three kids and children orphaned by the war received a whole year's supplies of notebooks, pens, pencils, book covers and other necessities. Some people donated $10, others could afford $200, but all in all in between us we managed to collect more than it was initially planned, and donations keep coming. This means we'll be making sure the kids get Christmas presents, too.
This is one of the most amazing things about working on RT. My colleagues are more than just correspondents, or editors, or accountants, or drivers. They are a team that has the same set of values – helping those in need, making good whenever possible, and working hard to make the world around them a better place. Little by little - some school supplies there, some hours of volunteer work here - and we do see changes for the better. And this makes me so very proud of my colleagues - and so thankful for their endless kindness.
Tina Berezhnaya, RT charities coordinator
If you are interested in lending assistance to children in need, please click here for more information.
The statements, views and opinions expressed in this column are solely those of the author and do not necessarily represent those of RT.