Despite potential obstacles, Iran deal 'going to go through'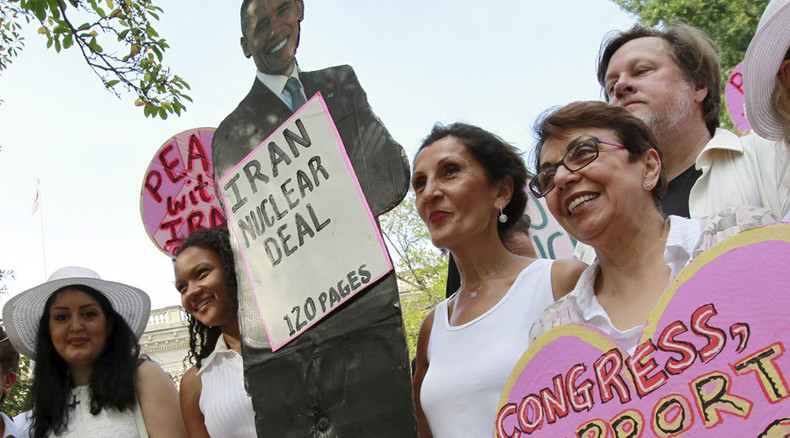 There are a lot of potential obstacles to the Iran nuclear deal, but should it go through, the economic benefits Iran could get will keep it from reengaging in any type of behavior that the West's frowned upon in the past, says Middle East expert Paul Heroux.
The US Congress will debate the nuclear deal with Iran in a week's time. The agreement was hailed as historic when it was achieved nearly two months ago.
Meanwhile protesters gathered in New York on Tuesday to call on Congress to reject the deal.
RT: Do you think the Iran nuclear deal could be derailed in the US Congress?
Paul Heroux: No, I think the deal is going to go through. The way the deal has gained enough support in the US Senate, it means that the Corker bill, which is going to be voted on September 17, is not going to be sustained with the presidential veto…
READ MORE: Sealed: Obama secures votes to override Congress on Iran deal
RT: But the sanctions are still going to be in place then if the deal is not approved by Congress, aren't they?
PH: It's almost correct. The sanctions can still be in place but the way that a lot of the sanctions, a lot of our legislation is written in the US is that there are a lot of waivers that are offered to the President. So basically what we have is called a presidential waiver which [means] the sanctions would by law still be in place, but the President could offer waivers to still work with the EU and the UN or other countries to in effect lift the sanctions. So yes, on paper they would still be there, but in practice they could effectively be pushed aside.
RT: But the sanctions could be snapped back into place again even if they are lifted, right?
PH: That's correct. The sanctions could be snapped back into place if Iran doesn't uphold its end of the deal. At the same time it depends on who we are looking at - if it's going to be a Republican president or a Democrat president. A lot of the Republican candidates – pretty much all of them – are saying that they would repeal this deal upon taking office in January 2017. And the Democrats have said that they would not. However, if the deal is working and the inspections are proving to be useful in finding out what Iran is doing with its nuclear program, I think that some of the Republican candidates – some of them, not all of them- if they assume the presidency they may actually have to backtrack and leave the deal in place. I don't think anyone of them would agree with what I just said; every one of them would probably say "No, that's not true". But I think that if something is working then they will be getting a lot of advice and a lot of guidance from people surrounding them, from advisors to keep this deal in place.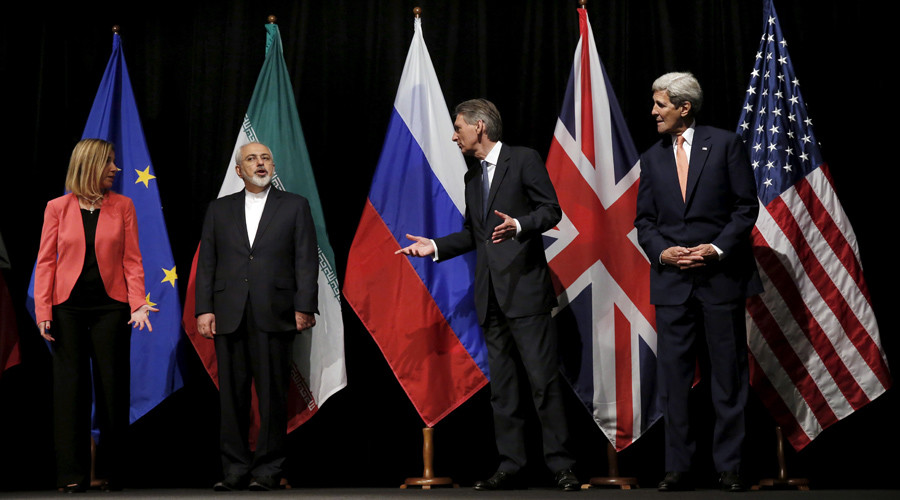 RT: There have been also Democrats opposing the deal, haven't there?
PH: These two Democratic senators who have opposed the deal –Senator Menendez of New Jersey and Senator Schumer of New York – those are the only two - they have been lobbied heavily by opponents of the deal. Here in the US on TV, on Facebook, on Twitter, on social media, pretty much everywhere we are bombarded with both sides of this issue. You have different special interest groups pushing the deal and special interest groups opposing the deal. … A lot of people who haven't actually read the deal and know the details of it, a lot of the opponents were opposed to negotiations in the first place never mind what would come out of those negotiations, there were going to be detractors from the very beginning no matter what...
RT: Are there any obstacles that could come out here let's say for Iran?
PH: Certainly, there are a lot of potential obstacles that could come about with respect to Iran and around this nuclear deal. For example the next president could repeal the deal and then Iran would have no inspections watching its nuclear program which would be kind of counterproductive, that's one thing. Another thing is that US Congress with a new Republican president or for that matter maybe even a Democrat president, they could try and impose new sanctions on Iran for its support of Hezbollah and different activities it does throughout the rest of the world. That's a possibility that could also complicate things. There is any number of behaviors Iran has engaged in over the years that could be looked at in a new light and approached by the US Congress or even other international actors.
But having said all that, Iran stands to benefit economically... The lifting of the sanctions is going to bring in a lot of money …The flow of oil out of this country; businesses coming into the country…These things could keep Iran from reengaging in any type of behavior that the West has frowned upon in the past. There are things that could derail it but there are also reasons for hope.
The statements, views and opinions expressed in this column are solely those of the author and do not necessarily represent those of RT.