Hungarian border diary: Refugees following wealth looted from their lands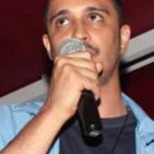 Richard Sudan is a London-based writer, political activist, and performance poet. His writing has been published in many prominent publications, including the Independent, the Guardian, Huffington Post and Washington Spectator. He has been a guest speaker at events for different organizations ranging from the University of East London to the People's Assembly covering various topics. His opinion is that the mainstream media has a duty to challenge power, rather than to serve power. Richard has taught writing poetry for performance at Brunel University.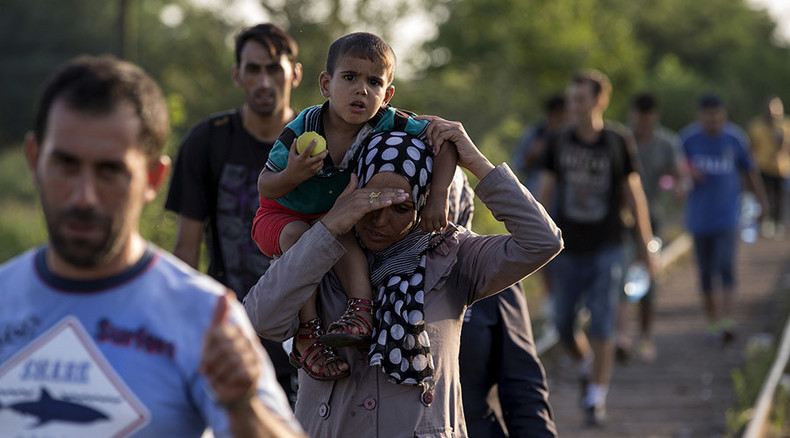 The number of migrants and refugees fleeing MENA (Middle East and North Africa) for safer shores has risen dramatically over the last year. By the end of 2015, European states are predicted to have accommodated hundreds of thousands of refugees, from countries as diverse as Syria, Northern Iraq, Afghanistan and Eritrea.
Whether the refugess have decided to venture on their perilous journey in an effort to seek safety, or whether - as some claim - they are simply "economic migrants" looking to improve their situation, one thing is clear: These migrants are simply following the trail of wealth that has been looted from their countries and syphoned off to Europe. The countries that people are fleeing from have historically, and in the modern context, been raped, pillaged and plundered by powerful Western imperial nations.
But whatever position a person takes, it's clear that the human element of this tragedy, and the human cost, are often overlooked by the politicians.
I wanted to cut through the spin and so decided to travel to one of the countries right on the border of the EU, Hungary, to see first hand what happens when refugees enter the country from Serbia.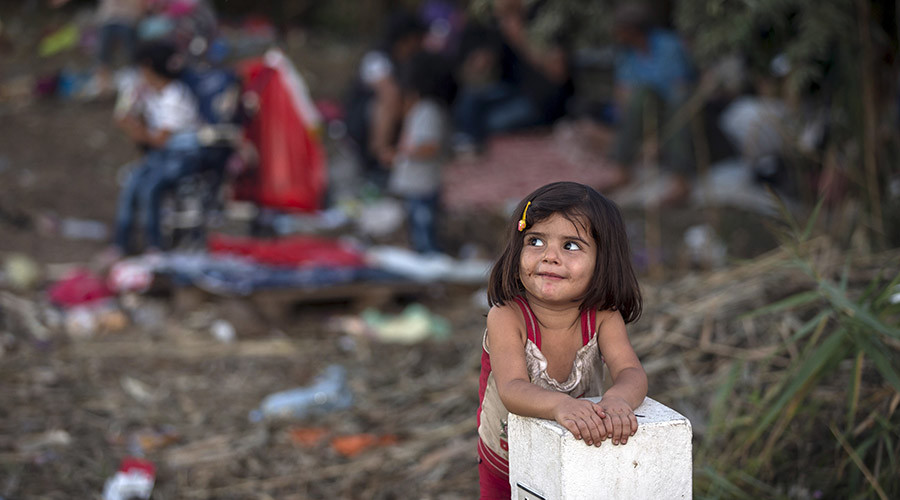 Hungary is being dubbed by some as "the new gateway to the EU" and so it seemed a good place to start. So far, the Hungarian authorities have managed to deal with the influx of those crossing into the country, despite the numbers of those entering Hungary rising dramatically since June.
Earlier this week, more than 2,500 refugees entered Hungary in one day alone.
Right on the border between Hungary and Serbia stands a village named Rozke, the first port of call for refugees as they enter the country along a disused railway line from Serbia.
The Hungarian government, like some others in the EU, has been constructing a makeshift fence - in lieu of a planned permanent wall - in a bid to prevent migrants and refugees from entering the country unofficially. Other EU states are obliged to offer refuge to anyone fleeing their country. According to the Hungarian government, anyone who needs safety is welcome, but they must register as refugees through the correct channels.
This is not really a consideration for many escaping persecution. And so, right on the 110-mile border between Hungary and Serbia, where there is a gap in the barbed wire fencing, a steady stream of refugees make their way, continually, in small groups or alone. It is the same at various junctures across the border that Hungary shares with Serbia.
After reaching Rozke, my team and I prepared to film what was happening. Present were police, aid workers and some journalists.
There were already some refugees sitting around in a cordoned-off area controlled by the police, who were being given food and water as they awaited transportation to a camp, where they would register for refugee status before eventually being put on to trains en route to Budapest.
As soon as we had set up our camera, we could see a group of newly arrived migrants walking slowly across the field toward us with the local police waiting for them. We decided to head right up to the border and the railway track to greet them and talk to them.
I wasn't really prepared for what happened next.
The people seemed in good spirits, having finally reached the EU after making the perilous journey through several countries. I talked to a wide range of people who were mainly from Syria, and who didn't hesitate to stop and talk to me despite the fact many were visibly exhausted. The first thing each of them requested, as they made their way to the authorities, was water. Where we had it we gave it to them, but told them there were supplies of it 10 minutes down the track.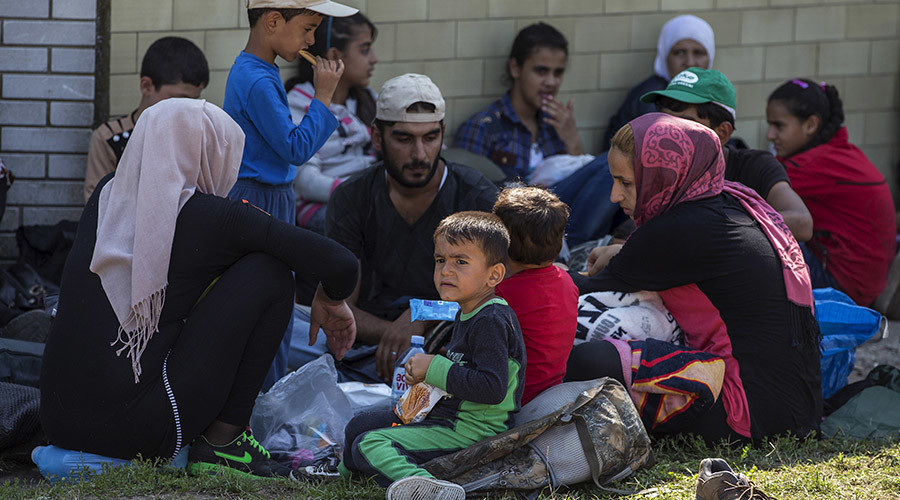 I talked to some young Pakistani men, who must have been in their mid- to late teens, who had been walking for a month and half with the odd boat journey for measure. I talked to many Syrians, many of whom had fled Kobani following ISIL's brutal attack on the Kurdish population that had left hundreds of people dead.
Despite their fatigue, all of the refugees approaching to where police were waiting for them seemed in good spirits and were smiling. Perhaps it's understandable when we think about the horrors they must have faced back home. I talk to a young Syrian husband and wife who seemed thrilled to have made the journey. Most speak a little English but opted to speak in Arabic.
We walk back to the camp and talked to some of those already in custody of the authorities. I reach through the tape separating me from the refugees now sitting around, and introduce myself to a young man, shaking his hand. The police, it should be noted, are treating everybody with respect and did not attempt to stop me from talking with the new arrivals.
One young man, who appeared to be about 25, tells me his name is Ousman and that he is from Ghana. He says it's not safe for him back home anymore and that he decided to come to Europe to meet other family members and to study. He tells me that he traveled north through Africa, eventually reaching Libya. From Tripoli, he managed to catch a boat to Greece, where he continued the route that so many others have taken, eventually making the crossing at Serbia into Hungary. He says he is just happy to be alive. There is weariness in his eyes far beyond his age. Perhaps it's easy to see why not much could faze a person who has made such a journey.
LISTEN MORE:
I then spoke with a middle-aged man from Syria named Mustafa, who has arrived with his family. He tells me that he and his family fled from Kobani, and describes what his family went through. He talks about Syria and about how the brutal war has torn the country to pieces. It's hard to listen as they tell their stories.
We head back to the rail crossing as more and more refugees make their way down the rail crossing towards the Hungarian border where we are situated. These are the lucky ones who have made it. In the back of my mind is an image of the truck that was found abandoned in Austria, in which 71 refugees died from suffocation. God only knows the suffering they went through before they perished. No human being should have to die in such circumstances.
My colleague who is assisting the cameraman finishes talking to a young Kurdish man. My friend and colleague is also Kurdish and so they are able to communicate, although with slightly different dialects. They finish talking and embrace and kiss each other on the cheek as is customary in Kurdish culture. The young man continues to walk down the track. My colleague, steps to one side and takes a moment for himself, and breaks down, his eyes red with tears.
I don't know how he must be feeling. I offer him a hug and the three of us walk back to the camp to film some more and to go to the registration camp to take notes and do a brief report. Talking to these refugees as they cross into the EU via Hungary is like nothing I have experienced before. It is heart-breaking and humbling at the same time.
Tomorrow, we travel to Serbia where we plan to document the journey of people making the crossing from the other side of the border. I wonder how I would ever be able to make the journey these people have made, losing family along the way. These people deserve our humanity, respect and help. Nothing more and nothing less.
The statements, views and opinions expressed in this column are solely those of the author and do not necessarily represent those of RT.