'Libyan lawlessness now spreading to Egypt'
Published time: 21 Aug, 2015 13:50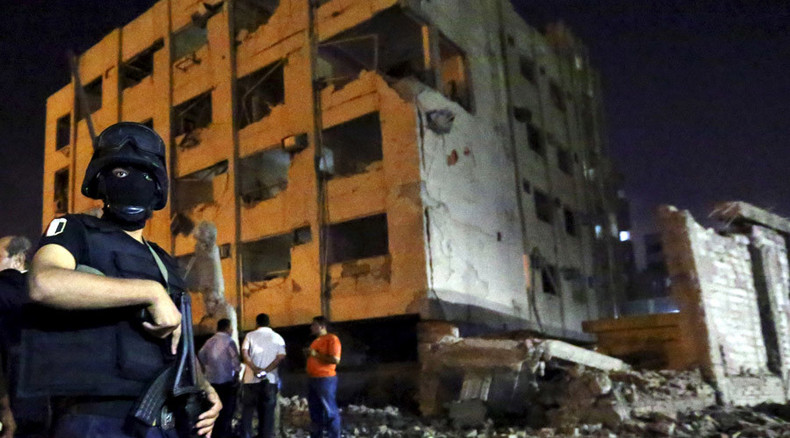 IS have been thriving inside Libya due to the collapse of the government and lawlessness there, said Cairo based journalist Hugh Miles. The terror organization is spreading to Egypt to the point that it is becoming dangerous for foreigners, he added.
A large explosion has hit a northern suburb of Cairo targeting a state security building and a court. 30 people were injured, including eight police officers, when a car laden with explosives blew up.
READ MORE: Large blast targets security building in Cairo, ISIS claims responsibility
RT: You're in Cairo now. Tell us how concerned people are about this attack?
Hugh Miles: Indeed, yes, this is another escalation in the insurgency that has been developing in the last couple of years since President [Mohamed] Morsi was removed. It is another very brazen attack inside Cairo city limits. So it is very worrying for the people who are living here because it gives the feeling the insurgents can strike anywhere.
RT: What's the mood on the ground? Are citizens in Egypt afraid of a possible full scale war in their country?
HM: Egypt is fighting a war. In fact they've been fighting a war for five years in Sinai, and they have not been winning; a lot of Egyptian soldiers have died. The war continues to this day, with daily attacks more or less on Egyptian security services.
What we're seeing now is in the western part of Egypt also a collapse of security. Just a few days ago a war plane bombing Egyptian targets came down close to the border; also a few days ago the Libyan border force completely disappeared leaving the border pretty much wide open for smugglers, bombs and munitions from [Muammar] Gaddafi's very substantial stockpiles to come into Egypt, and human trafficking going in the other direction, with Syrians going into Libya trying to get on boats to go to Europe.
IS has been thriving in the situation inside Libya because of the collapse of any government and lawlessness there. And this is now spreading to Egypt, to the point where much of western Egypt - from the Nile to the Libyan border - is now really too dangerous for foreigners, certainly, to go to without some kind of armed escort.
RT: Is it going to get worse?
HM: It certainly seems to be. In the last few months we've seen new weapons, new groups, new targets, a step-up in the rhythm of attacks. All the signs are that this insurgency is growing, and it is set to get worse.
RT: How about if the Arab League joined forces with the West to combat ISIL in Libya and Egypt? Is that going to make the difference; is that going to take pressure off Egypt?
HM: No, I don't think that is going to make the difference. Libya needs to form a government, and the government needs to stamp out IS. This is an ongoing process, and the UN is trying to bring the Libyan sides together. I think this is the best hope, rather than attacking them, bombing them, which I think ultimately plays into their hands and will perpetuate this.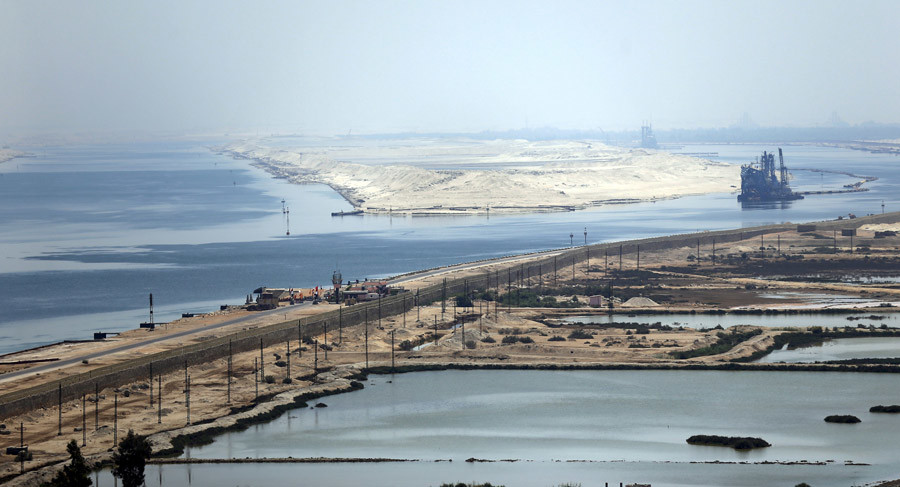 US/UK regime-change agenda: Provoke Russia into a European war
Lawrence Freeman, Analyst of African Affairs, Washington DC also shared his thoughts with RT.
RT: How big a concern is this latest attack for Egyptian security?
Lawrence Freeman: It is very serious. These attacks are trying to undermine the positive work that President [Abdel Fattah] el-Sisi is doing to try to revitalize the economy in the country, as we saw with the inauguration of the new Suez Canal. Egypt is one of the most important countries in North Africa and the Middle East, and working with other countries around the world for economic development of the region. So these attacks on Egypt are very serious and we know where they are coming from - it's the Al-Qaeda-linked operations, it's the ISIS-linked operations, and these are the same forces, unfortunately, that the Obama administration has been supporting for a number of years.
RT: What problems does the Egyptian government have trying to contain this stand?
LF: Well, you've got a long border with Libya; Libya is a failed state, has no functioning government, it is a failed state because there was a regime change policy pushed by the British and Americans, and the current national security advisor Susan Rice and UN Ambassador Samantha Power. There is lawlessness, and as a result ISIS and Al-Qaeda have filled the vacuum. There are massive drug shipments, arms shipments and human being shipments causing a major migration crisis for Europe. Unfortunately this is a very deadly policy, and the attack on Libya in 2011 was the beginning of the escalation that led to the policy of regime change in Syria, and is the beginning of the policy for the continued provocations of trying to entice President [Vladimir] Putin and Russia into a war in Europe. So it has been a longstanding policy that has now destroyed Libya and Africa. But it is now the policy that is continuing in Europe and Eurasia.
RT: The Arab League has pledged military support to Libya. Will this succeed in repelling ISIL?
LF: I don't think it is going to solve the problem, because what you have is major governments - such as US government, the British government, the Saudi government - who have been supporting the Al-Qaeda- ISIL forces. It's been made public knowledge by Michael Flynn, the former director of intelligence for the Defense Department. He wrote a memo in 2012 and said: "We should not be supporting ISIS and Al-Qaeda in the overthrow of Assad, and nevertheless we have been." So you have major governments supporting these forces, plus you have absolute economic ruin, except for what el-SISI is doing and the BRIC countries… You have to have comprehensive security reorganization and economic reorganization as part of the same package to save Libya. Until then, I believe that Egypt will be under attack, because the policy is to destabilize Egypt. They've just opened the new Suez Canal, a major infrastructure project, and they are the target for chaos and regime change as well by the Muslim Brotherhood, by Al-Qaeda, and now by ISIS.
The statements, views and opinions expressed in this column are solely those of the author and do not necessarily represent those of RT.