Large blast targets security building in Cairo, ISIS claims responsibility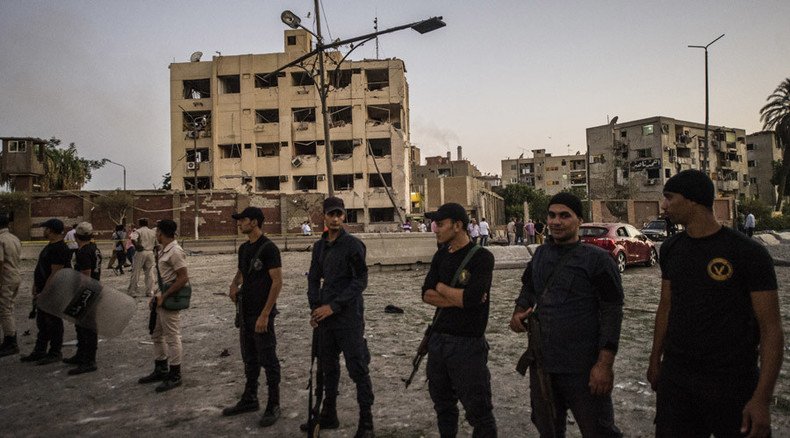 A car bomb attack has rocked a Cairo suburb, targeting a state security building. Twenty-nine people have been injured, including six police officers. Islamic State has claimed responsibility for the attack.
The powerful blast in Cairo's northern Shubra district came in the middle of the night, the latest in a wave of militant attacks targeting security forces.
"The soldiers of the Islamic State managed to target a police building by a car bomb in the heart of Cairo," said an Islamic State statement posted on a Twitter account affiliated with the group.
"One policemen suffered moderate injuries and the rest (of those hurt) had minor injuries," health ministry spokesman Hossam Abdel Ghaffar said, as quoted by AFP.
The blast occurred near a state security building and courthouse in the Shubra district of Cairo. However, some conflicting reports suggested that it had occurred in the El Dokki district of Giza City, a part of greater Cairo.
The building houses a center for investigating threats to national security.
Witnesses across several neighborhoods of the Egyptian capital said that they heard the blast.
Devastation and glass from blown-out windows could be seen on photos posted on social media which purportedly showed the scene.
The overnight explosion follows a series of attacks and blasts this summer, including the assassination of Egypt's attorney general by car bomb and an attack on the Italian consulate in Cairo.
You can share this story on social media: