'Ceasefire first, then withdraw' - OSCE deputy monitor in Ukraine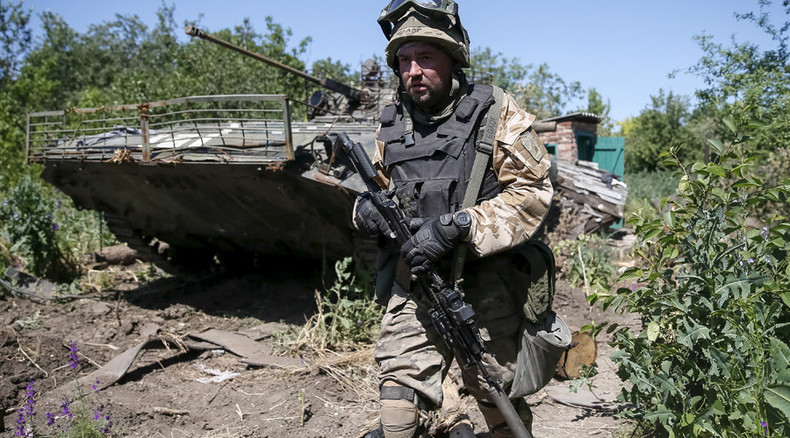 The OSCE looks forward to further stabilization of the conflict in Ukraine and stands ready to support this important process, says Alexander Hug, Deputy Chief Monitor of the OSCE Special Monitoring Mission to Ukraine.
RT: The representatives of the conflicting sides met in Belarus on Tuesday. An OSCE representative attended the meeting in Minsk as well. Has anything important been achieved?
Alexander Hug: The OSCE Special Monitoring Mission's Head of Mission, Ambassador Apakan is coordinating the security working group of the Trilateral Contact Group that met yesterday in Minsk. Within that working group, the members and participants agreed and have reached consensus on a plan to withdraw tanks and smaller caliber weapons.
READ MORE: Donetsk militias complete lighter arms withdrawal from frontline with Kiev forces
RT: Do you think it's going to work as it hasn't been too successful so far?
AH: Establishing stability and fostering peace is a long process. It requires the will of everyone involved. The expression yesterday by the sides in that working group to go a step further and also withdraw weapons that have originally not been mentioned in the Minsk arrangements is an expression of the will of the sides that they now need to show resolve, also on the ground to actually implement what they have agreed at the table in Minsk.
RT: The Minsk agreement is officially still in place but reports of shelling and gunfights are coming from both sides of the frontline, why isn't it working?
AH: It is true, and the OSCE Special Monitoring Mission can confirm that fighting in certain areas along the contact line continues. In these hotspots, we see heavy weapons too close to the contact line in violation of the Minsk arrangements. Two points are important here: the sides need to cease fire, and then withdraw, in this order, and then that will become possible. It does not function everywhere properly, because the trust between the sides is lacking or is nonexistent.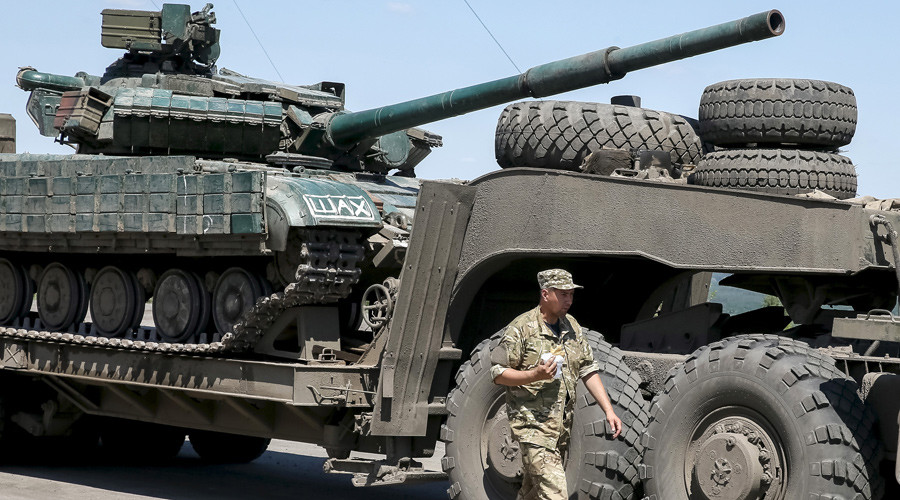 RT: Militias in Eastern Ukraine say they began withdrawing lighter weapons from the frontline but on Tuesday the OSCE could not confirm that. Has anything changed as of now?
AH: The OSCE Special Monitoring Mission at the moment observes a movement of weapons away from the contact line, but that is a far step away from a verified withdrawal. A verified withdrawal requires a regime agreed by the sides, and at the moment, what we can confirm is a movement of tanks and other smaller caliber weapons away from the contact line, and that is what we have been reporting since Sunday, when these movements started to be observed by our teams on the ground in Donetsk.
RT: Does Kiev look ready to withdraw lighter weapons?
AH: The will expressed yesterday is a good indicator that all sides are now willing to go a step further. The OSCE Special Monitoring Mission stands ready to accompany this process and will be verifying the withdrawal of both sides in conformity with this recent agreement and will report its findings publicly.
RT: Are you quite optimistic now about the situation going forward?
AH: That the sides talk to each other is a good sign. That they have expressed their will to go further is a good sign. It needs now to be implemented. We stand ready to support the sides by providing objective information, by bringing them further to discussion and dialogue, and we look forward towards further stabilization of this conflict, and we stand ready to support this important process.
The statements, views and opinions expressed in this column are solely those of the author and do not necessarily represent those of RT.