Nuclear Saudi Arabia: Rising ambitions of the House of Saud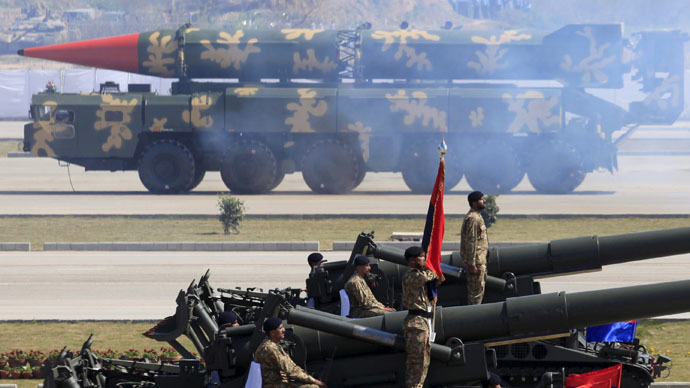 Saudi Arabia's seemingly ever-expanding ambitions threaten now to draw the region and the world closer to the edge of a dangerous precipice as it seeks to buy out Pakistan's nuclear power.
Just as Iran and the P5+1 are set to finalize a tentative nuclear deal by June's end, offering the world a much-needed respite from talks of war and aggravated political tensions, Saudi Arabia is stretching its nuclear ambitions.
The most violent, reactionary and arguably most oppressive regime, in not just the region but the world, is now has ambitions to rise to a nuclear power. It is actually much worse than that - the very state which interpretation of Islam, Wahhabism, has inspired an entire generation of radical wannabe jihadists is vying for access to nuclear weapons.
If Iran's alleged nuclear race was mainly the expression of western political posturing - even Mossad agreed that both Washington's and Tel Aviv's concerns have been largely over-hyped and over-played - Riyadh's ambition is no laughing matter, especially when the Islamic State (IS, formerly ISIS) leadership boasted a similar desire.
Although the kingdom has yet to officially verbalize its nuclear intentions, enough breadcrumbs have been left in the media to spell the writing on the wall. In true PR fashion, Saudi Arabia has planted a sufficient amount of stories on its "covert" nuclear program and military aspirations in the press to prove how serious its officials are about conditioning public opinion and driving the narrative.
The main axis of Riyadh's campaign has been and will be to justify going nuclear on the basis that Iran stands a regional threat - however unfounded and ludicrous this logic may be, wars have been fought over less sophisticated allegations. We're still looking for those weapons of mass destruction.
READ MORE: Arm-ageddon: US to resupply Israel's bombs & missiles arsenal, sell attack choppers to S. Arabia
Beyond this clever media stunt, one truth remains - unless stopped Saudi Arabia will become the next world nuclear power, joining Israel (believed to possess nukes) in this potentially-apocalyptic arm race.
Rumors of a forthcoming Saudi nuclear race first surfaced in November 2013 in a report by Mark Urban for the BBC. The article read, "Saudi Arabia has invested in Pakistani nuclear weapons projects, and believes it could obtain atomic bombs at will, a variety of sources have told BBC Newsnight."
If developing a nuclear arsenal remains a complicated and time consuming endeavor, notwithstanding the technological prowess that entails, leeching on another power's capability - Pakistan in this case - could prove as simple as wiring money to an offshore account. What Saudi Arabia lacks, it will buy. There is literally nothing Al-Saud's petrodollars cannot acquire: from political support to moral blank checks, the kingdom moves immune to all criticism and legal hindrance, cloaked under America's exceptionalism.
After Western powers took so much pain in demonizing Iran and its leadership, painting the Islamic Republic as a devilish warmonger, a destroyer of world which only seeks to indoctrinate the Middle East, how will Washington and Europe's capitals react to a nuclear Riyadh? They simply won't!
Unlike Iran, Saudi Arabia remains a useful and ever so rich western ally, and therefore it will be allowed the means of its ambitions. Whatever rumors and reports are circulating today have long been known to the intelligence community. The US actually anticipated Riyadh's move long before Iran's own program became such a contentious matter.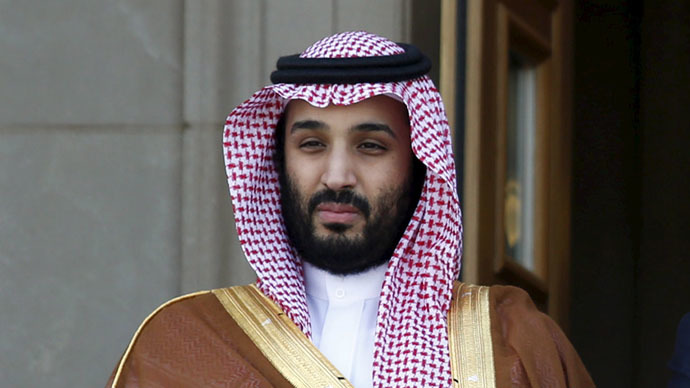 For almost a decade now, the Saudis have more and more openly staked their claim, pushing their pawns across the chess game without bothering to cover their tracks.
In 2007, the US mission in Riyadh noted they were being asked questions by Pakistani diplomats about US knowledge of "Saudi-Pakistani nuclear cooperation." By 2012, Saudi officials went to the Times warning, "it would be completely unacceptable to have Iran with a nuclear capability and not the kingdom."
From that point on, Riyadh has worked toward that goal, using Iran as both an excuse and an alibi.
Reportedly, Prince Mohammed bin Salman, the Saudi defense minister and deputy crown prince, is currently visiting Pakistan to iron out the details of this covert nuclear deal. In hindsight, Yemen's war proves a perfect and all too suspiciously timely distraction.
READ MORE: S. Arabia calls in off-the-shelf nuke option with Pakistan – report
And though a Saudi Defense Ministry official dismissed in comments to CNN on May 19 that the kingdom intends to purchase Pakistan A-bombs, experts like Stephen Lendman, a veteran political analyst and acclaimed author are not biting.
Looking at developments in the region, Saudi Arabia's nuclear aspirations are not a figment of the imagination, but rather an affirmation of the kingdom's new hawkish stance vis a vis foreign policy. Unlike his predecessor, King Abdullah ibn Saud, King Salman ibn Saud is no longer waiting for Washington to call the shots - it is drawing its ally in.
If the last 'missed' meeting at Camp David is anything to go by, it appears rather evident that Salman's snub was more than just a political play; it could prelude deeper ideological divergences, especially where foreign policy is concerned. Syria remains a sour point the kingdom has yet to get over.
Where it could not intervene militarily as it wished against Syrian President Bashar Assad, Saudi Arabia might seek to compensate vis a vis Iran by acquiring the weapon of all weapons.
In any case and whatever rationale Riyadh is following, a nuclear arm race in the Middle East can only end in more bloodshed and violence, especially when the IS army is planning its second expansionist wave.
Suspicious minds would even argue that Saudi Arabia's nuclear timing oddly overlaps with IS' allegations that it's now "infinitely" closer to buying a nuclear weapon. In an article titled 'The Perfect Storm', in the latest issue of ISIS' monthly English propaganda magazine, Dabiq, the terror group presents the idea that IS could purchase nuclear weapons from corrupt Pakistani officials, by way of militants in Islamic State's affiliated Pakistani militia group.
MORE:
The statements, views and opinions expressed in this column are solely those of the author and do not necessarily represent those of RT.
You can share this story on social media: