NSA gate attack: Those responsible were 'more interested in grabbing attention'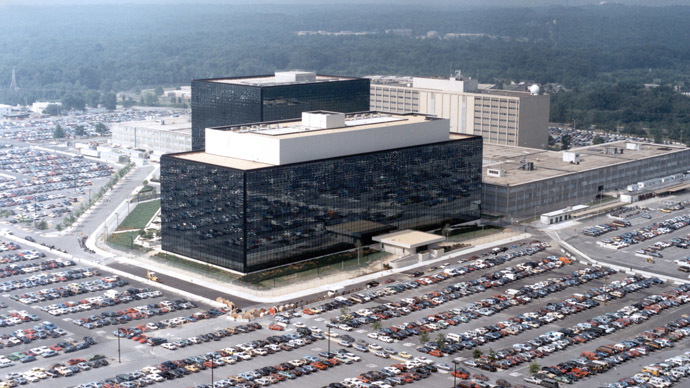 Those who attacked that NSA in well-guarded Fort Meade sought to get attention, Daniel Wagner, CEO of Country Risk Solutions, told RT. If they wanted to have a greater impact on the US public or pose thereat, they would've gone for a soft target.
One person has been killed after a stolen car was rammed into the gates of the National Security Agency's headquarters in Fort Meade, near the US capital. It's the second attack on the NSA headquarters this month after a shooting outside an office in the compound at the beginning of March.
READ MORE: 'Not terrorism': Fatal car attack on NSA a 'local criminal matter'
RT:The FBI has already ruled out terrorism. How do you think they've managed to establish that so quickly?
Daniel Wagner: That's the question I have as well. What seems more of an interesting question to me is why more incidents like this are not happening? Is it because the intelligence agencies are so good? Which is probably the case. Or is it because those who mean to make such attacks maybe are not quite so good. I recently looked at a report put out by the Heritage Foundation. They reviewed the number of terrorist attacks against US interests between 1969 and 2009. It pointed out that of all the terrorist attacks in the world less than 8 percent were directed against US targets and of those about 43 percent were directed specifically against military targets. So if someone was inclined to do that, it seems consistent that it would be in fact directed against the military institution, the remainder being against businesses and individuals… It seems to me more likely that it's some individuals who are interested in grabbing attention.
RT:It's the second violent incident at the NSA's main facility this month. Terrorism was also ruled out then too. So why and who is targeting the complex?
DW: There has of course been a lot of news out there from Mr. Snowden and others about what the NSA may or may not have been responsible for in the past. It seems to me that it makes them a target of those who might be inclined to do some harm or attempt to do some harm against the organization. It also grabs headlines. Exactly what we are doing now is reporting about it. So whoever might be inclined to do so can get the most bang for the buck by trying to attack such organizations.
RT:Is there a pattern emerging with these attacks, and can they be connected to any particular NSA activity?
DW: Not that I'm aware of. For me the bigger issue in the US is how long it will be before there are some attacks against soft targets. Its attacks against soft targets that represent a greater threat. So whether it's a shopping mall or a movie theatre, a train or a bus - these are basically unprotected. And if someone was inclined to do something it seems to me that that is a greater threat and it would probably have a greater impact on the American public than some attempted attack on a very well-guarded institution like the NSA.
RT:So it was a couple of lone wolves carrying out those attacks rather than a sort of planned attack. Is that how you see it?
DW: Yes, and you know other statistics show again from the Heritage Foundation that between 2001 and 2009 one in four attacks against the US homeland were from lone wolves or from homegrown sources. So that clearly is significant and growing threat and I think it's going to grow more significantly in the future.
RT:Fort Meade is probably one of America's most-secure complexes. What would compel anyone to do something like this?
DW: It depends on who's doing it and what the reasons are. But clearly that has to be part of it. Because what kind of success is an attacker going to have on an institution like Fort Meade? It's one of the best guarded institutions in the US. And of course it ended in an outside gate in this case. So it seems to me that if someone really wanted to have an impact they probably would go for a softer target.
The statements, views and opinions expressed in this column are solely those of the author and do not necessarily represent those of RT.