Russia is not a threat to Britain's security, Philip Hammond is wrong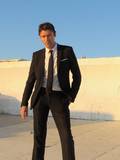 Bryan MacDonald
Bryan MacDonald is an Irish journalist based in Russia. He has written for RT since 2014. Before moving to Russia, Bryan worked for The Irish Independent, the Evening Herald, Ireland on Sunday, and The Irish Daily Mail. Follow him on Twitter @27khv
Bryan MacDonald is an Irish journalist based in Russia. He has written for RT since 2014. Before moving to Russia, Bryan worked for The Irish Independent, the Evening Herald, Ireland on Sunday, and The Irish Daily Mail. Follow him on Twitter @27khv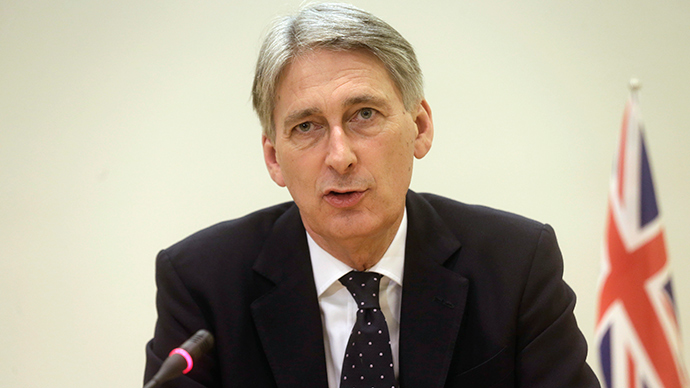 ​The British Foreign Secretary proved this week that he's unfit for the rigors of the role. By no stretch of the imagination is Russia the greatest security threat to the UK.
Philip Hammond is in line for the wooden spoon award as the shortest serving British Foreign Secretary for a quarter of a century, according to both the bookmakers and opinion polls. If so, the dreaded ligneous utensil will come in splinters. The multi-millionaire Oxford old boy has been hopelessly out of his depth in the position.
Hammond first indicated that he may be somewhat removed from reality back in 2012. In a, frankly barmy, speech in Germany he defended the role of the banks in creating the 2008 Great Financial Crisis. In terms of tact, this was akin to turning up at a far-right rally in the west Ukrainian city of Lvov, and suggesting Stalin wasn't such a bad chap after all.
The following year Hammond's calamitous tongue was at it again - comparing legislation supporting same-sex marriage to the sanctioning of incest. Whatever your views on the matter, to place what amounts to a civil rights campaign in the realm of the oedipal complex was grossly offensive.
The Conservative MP for Runnymede and Weybridge has a habit of saying very silly things. This week he finally took the 'McVities' with a statement that not only made him look extremely stupid - it also debased his office. An utterance so imbecilic those illustrious predecessors from the Duke of Wellington to Harold Macmillan must have been spinning in their resting places.
Hammond versus reality
Hammond said: "It (Russia) has the potential to pose the single greatest threat to our security." Some have suggested that the Foreign Secretary was waffling in an attempt to secure funding for the foreign intelligence services (Mi6) which he controls, but I doubt it. I think the 'cold warrior' really believes his nonsense. This suggests that either he's lost touch with reality or is taking advice from unqualified sources.
London is home to a number of activists who masquerade as Russia experts, despite having little or no practical knowledge of the country. By my reckoning, someone who has never lived in Russia, nor has much of a grasp of the language, is not a competent source for information. Even as a tour guide. However, the UK media regularly use such people as pundits, based on some book they've written or the fact that Russia was somehow part of their liberal arts course at Cambridge/Oxford. Is it possible that a few of these chancers have somehow bluffed their way into advising government officials? It's starting to sound like it.
So by what measure of even the most tortured imagination is Russia the "single greatest threat" to the safety of the UK? Russia is very very far from Britain. I know this because I once drove between the two and it took me 4 days. While Finland and Georgia, for instance, have legitimate reasons to fear an aggressive Russia, I can't fathom for one moment where the UK comes into play here. In order for Russia to attack the British homeland its forces would have to cross Ukraine, Poland, Germany and France first.That's a very, very large buffer zone.
Natural British defenses
In reality, the only countries who could feasibly invade the UK are France and the USA (and even then only if their Irish friends let them land there first, which is rather unlikely). Indeed, Britain's geographical position is a blessing. The moat around it, allied to its relative martial strength, makes it just about the least likely European country to be threatened by anyone.
Hammond also suggested that he might publicize the value of assets held by the Russian elite in England. This is an extremely good idea. Furthermore, he confirmed that the UK intelligence agencies are recruiting Russian speakers for the first time in decades. Again, this is actually quite welcome. A side-effect of the USSR's collapse was to relegate the study of Russian to the Vauxhall Conference of language specialization in the UK. Given that Russia is the largest and most populous country in Europe this was a mistake.
The Foreign Secretary also mentioned the, very real, danger posed by the Islamic State (also known as ISIS/ISIL). While Russia is unlikely to radicalize young British citizens, IS has being doing it very successfully. Whatever about Jihadi John, I simply can't envisage a Cossack Colin escaping to Siberia and attempting to join the Russian army. However, a significant amount of young British Muslims have been travelling to the Middle East to enlist in IS.
Removing the attraction of jihad to young Brits is an internal matter for Westminster to sort out, but eradicating the IS problem at source will require an international coalition. Given the precarious state of most European militaries and Russia's sway over Iran, it's transparently obvious that Moscow will have to be involved. The best way to get Russia onside is definitely not to compare it to a mutual concern that both Downing Street and the Kremlin are interested in extinguishing.
Hammond's future is uncertain
On the other hand, Hammond's Conservative Party has a strangely bi-polar attitude to the military finance issue. Despite the Chancellor, George Osborne, leading an ideological crusade to reduce public spending, the Hammond wing of the party hopes for more money for the armed forces. The two aspirations can't rhyme.
While Hammond's comments have caused a stir this week, it's worth bearing in mind that he's almost certainly in his last weeks as Foreign Secretary. All indications suggest that Labour will lead the next London government and their putative replacement for Hammond, Douglas Alexander, is vastly more experienced in government than the incumbent. The Scot is also a much smarter operator. Should the Tories somehow retain power, it's almost certain that Hammond will be moved aside in order to create cabinet space for incoming MP's like Boris Johnson.
Philip Hammond said a thoroughly stupid thing this week. In doing so, he exposed both himself and the Conservative Party elite as being hopelessly misinformed on Russia. With relations between London and Moscow at an all-time low, the hope is that the next British government works to heal them. As two geographically peripheral countries on opposite edges of Europe, Russia and the UK are no threat to each other. Not in the slightest.
The statements, views and opinions expressed in this column are solely those of the author and do not necessarily represent those of RT.