New Europe to include Russia if it wants clout in the world - former MEP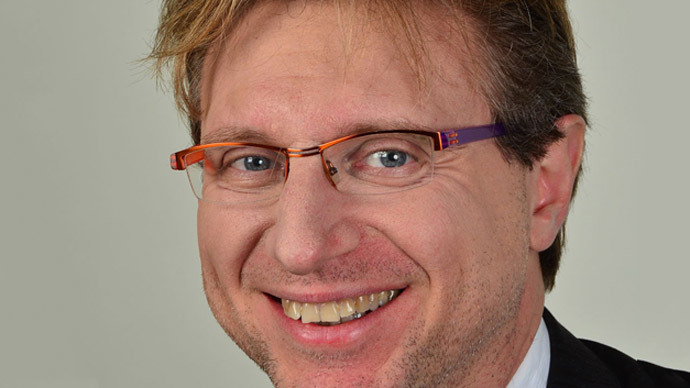 Although the EU as a whole may not be ready for a dialogue with Russia, individual states have good economic reasons to start one, Fabrizio Bertot, a former MEP, told RT. This should happen if Europe wants to have influence in global affairs.
To commemorate the WWII meeting of Soviet, British and American leaders that saw the post-war European carve-up, Russia is hosting a conference in Yalta, Crimea. Numerous politicians, historians and experts have come to the Livadia Palace to discuss today's challenges and hurdles.
"If we consider Europe from a geographical point of view, Russia is part of Europe," Fabrizio Bertot told RT in Yalta. "So if our project is to have a real united Europe, we have to think about a political Europe corresponding to the geographical one. I view Russia as the most important partner for a new Europe."
Fabrizio Bertot, an Italian politician, was a member of the European Parliament representing his country from 2009 to 2014.
READ MORE: Upper House to analyze expediency of Russia's membership in PACE
According to Bertot, the dialogue between Russia and the European Union is slow because of the multi-state nature of the latter. Many individual countries within the union are ready for the dialogue.
"I think the dialogue has to be one between individual states. Then those states can make a united decision inside the European Union," Bertot explained. "First of all this refers to Italy, France and Germany, who do have a reason – an economic one – to have good relations with Russia. They have to start this state-to-state dialogue."
Bertot hopes to see Russia as a part of the new Europe as this is the best way to make Europe "a real protagonist" in the world. However, no easy or short dialogue is expected.
READ MORE: EU must stop 'feverish' anti-Russian steps, think long-term relations – Greek FM
"The European Union is criticized for talking too much," the politician added. "But maybe this is the time when words are important. It is especially important for the new government in Brussels to mark a new kind of relationship with the USA – and to become more independent, to diversify relations as this is in the interests of the member states."