'No coincidence in Kiev offensive and visit of US officials'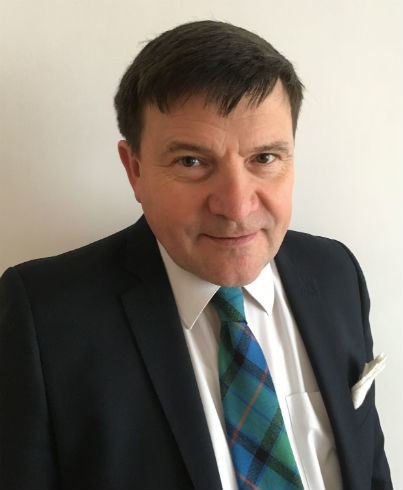 Neil Clark is a journalist, writer, broadcaster and blogger. He has written for many newspapers and magazines in the UK and other countries including The Guardian, Morning Star, Daily and Sunday Express, Mail on Sunday, Daily Mail, Daily Telegraph, New Statesman, The Spectator, The Week, and The American Conservative. He is a regular pundit on RT and has also appeared on BBC TV and radio, Sky News, Press TV and the Voice of Russia. He is the co-founder of the Campaign For Public Ownership @PublicOwnership. His award winning blog can be found at www.neilclark66.blogspot.com. He tweets on politics and world affairs @NeilClark66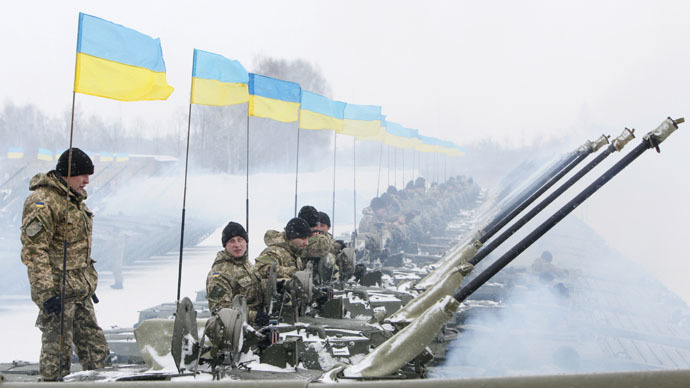 Kiev authorities and Ukrainian army are indeed representing the interests of the NATO powers, while the military operations are being orchestrated and synchronized with the US, a UK-based journalist Neil Clark told RT.
READ MORE: Putin: Ukraine army is NATO legion aimed at restraining Russia
RT:NATO rebuffed Moscow's accusations of its involvement in the Ukrainian conflict, with Secretary General Stoltenberg saying the presence of a NATO legion in Ukraine is "nonsense." Well, Putin didn't really say there is a NATO legion in Ukraine – what he said is that Kiev's army is essentially a foreign NATO legion, which is not defending Ukraine's national interest. Do you think Jens Stoltenberg purposefully misunderstood?
Neil Clark: Well it is hard to say. I mean, this would not be the first time that President Putin has been misquoted or misunderstood. It is quite clear that what Putin said was correct – that the Kiev army, whatever you want to call it, the Ukrainian army, the Ukrainian military authorities don't represent the interest of the Ukrainian people. They represent the interest of the NATO powers, in particularly the US.
And I think the evidence of that is the fact that three times when Kiev has launched major military offensives against the people in the east have coincided with the visits of high ranking US officials to Kiev. So that is clear evidence. I mean if it happened once, you can say that is a coincidence, but it happened three times. And I think we can conclude from that that these operations are being orchestrated and synchronized with the US.
And I think Putin is right to say that it is, essentially, it is the Ukrainian authorities that are actually working for NATO, and not for the Ukrainian people.
RT:Vladimir Putin said Kiev's army is pursuing a goal to contain Russia. Would you agree that its actions are actually harmful to Ukrainian interests?
NC: Well, they are harmful. They are clearly not in the interest of eastern Ukraine, because the Ukrainian authorities are killing them. The Ukrainian army are killing them. And they are not in the interest of the rest of Ukraine either, because what the people of Ukraine want is peace. They want an end to this conflict and for the Ukrainian government to concentrate on big important matters such as sorting out the near-bankrupt economy.
And the longer this war continues, the worse things are going to get. It is in the interest of the Ukrainian people that there is a peace deal, that this conflict comes to an end, and that better relations, the relations with Russia are improved, because Ukraine needs friendly relations with its next door neighbor.
But unfortunately, the government in Kiev seems hell-bent on continuing this conflict, so do unfortunately the US I think. I think the foreign powers who have stoked this up don't really want peace, because peace would mean the Ukrainian government having to sit down with the people of the east and work towards a federal solution. I don't think they really want that.
RT:NATO's been helping Kiev to modernize its army, now Ukraine has also asked NATO for additional military support. Does it mean lethal aid is on the table?
NC: I think so. I think there is a split within NATO and within the EU at the moment. We've heard from France; President Hollande said two weeks ago that we would like to see an end to this conflict and the lifting of sanctions against Russia. So there are countries in Europe that have actually had enough of this.
But equally, the hawks in NATO and the EU – we think about countries like Poland, we think about even Britain unfortunately – seem quite keen on this to continue. They want more excuses for sanctioning Russia.
And if you go on the Russophobic kind of websites, the aim there seems that they want to have more banking sanctions against Russia. And so this conflict is used as an excuse and as a pretext for actually imposing tougher sanctions on Russia. So I think NATO is split. I think there are more sensible powers within NATO who actually don't want to increase this conflict, but there are others who want it to carry on, unfortunately.
MORE:
The statements, views and opinions expressed in this column are solely those of the author and do not necessarily represent those of RT.