'Muslims have to cut out radical Islam cancer within their midst'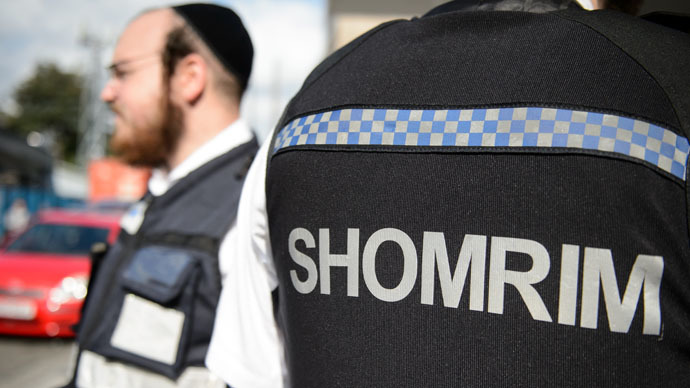 Ninety-nine percent of Muslims are peaceful, but the problem of radical Islam does exist and it is up to the community to cut out this evil within their midst and it has to start in mosques, Paul Nuttal, deputy leader of UKIP, told RT.
More Jewish security patrols will appear on the streets of London in the wake of the terror attacks in France. Each vehicle will bear the security group's name 'Shomrim', which means "guards" in Hebrew.
RT:Isn't there a need for this sort of patrol. After all the number of anti-Semitic hate crimes in London has doubled over the last two years. Not to mention the increased fears caused by the recent terror attacks in Paris?
Paul Nuttal: I can't blame the Jewish community for having their own security firm coming and basically backing up the Metropolitan Police. This is pretty much similar to Neighborhood Watch in Britain. They have the power of citizen's arrest but equally they are trained by the Metropolitan Police.
I don't blame the Jewish community for being on heightened terror alert, shall we say, after what happened in Paris. The Jews were targeted. In particular, it was obvious at the kosher shop where four people died. There were shootings in Brussels recently in the Jewish Museum. And in Britain alone there are more anti- Semitic attacks year on year.
RT:What do you think of these patrols? Do you think it is a good idea?
PN: Again it is similar to the Neighborhoods Watch... Let's not forget there is a problem with radical Islam in Europe as a whole. And I want to make it clear that 99 percent of Muslims are peaceful. But equally there is a problem and it is up to the Muslim community to cut out this cancer within their midst and it has to start in mosques.
RT:With regards to these patrols do you think we're going to see some other ethnic minorities in the UK wanting similar patrols running in the countries' streets?
PN: We already do have neighborhood watchers up and down Britain. I just think at the moment the Jewish community is on particular alert with the amount of anti-Semitic acts of violence that we have seen right across Europe. And again, I've got no problem with them having their own private security firm coming in and doing this job just as long as they work alongside the Metropolitan Police.
RT:Some people might think that Britain should have a professional police force to do this job, and they are paid to protect the communities that live within Britain. How do you feel about these arguments?
PN: The professional police forces are doing their job. I suspect that there have been a lot of possible terror attacks which have been foiled in Britain by our security services and by our professional police forces… In a way it is a sad indictment of society as a whole. Equally we do have to look at ourselves in the mirror because the problem of radical Islam is partly due to our own foreign policy where we've seen to have been following neocon foreign policy since the turn of the century.
It is down to multiculturalism, it is down to the fact that many of these people are not integrated in society; they are not forced to share the same language. And unfortunately, there are sections of society who never actually meet. What we need to do is to get into the Muslim community, and they themselves have to cut out this evil which is in their midst - namely radical Islam.
The statements, views and opinions expressed in this column are solely those of the author and do not necessarily represent those of RT.