What's behind BBC's decision to postpone 'Reinventing the Royals' documentary?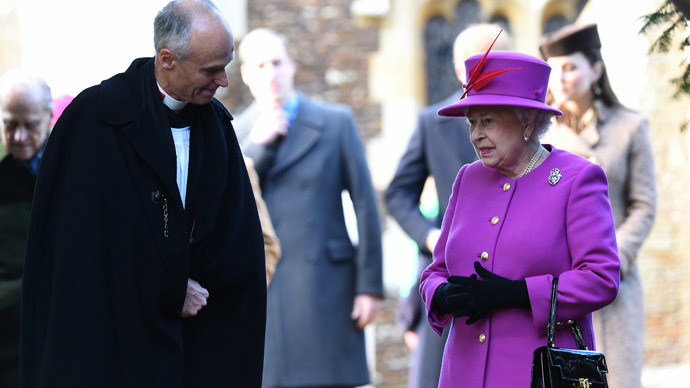 The BBC is no longer as independent as it used to be when it comes to criticizing the top levels of the establishment in Britain, Tony Gosling, investigative journalist told RT.
A two-part documentary called 'Reinventing the Royals' has been pulled from the schedules by the BBC. It is said to be critical on Prince Charles' attempt to rebuild his reputation.
RT:The BBC says the documentary's being delayed over issues including use of archive footage. What do you think gave the broadcaster cold feet?
Tony Gosling: It seems that the BBC has not got the mettle nowadays to criticize the top levels of the establishment in Britain. If you go back 30-40 years, there was a "battle royal", if you can call it that, back the 1980's over all sorts of issues to do with the director at the time, who really saw the BBC is an independent organization that was serving the interests of the public. That was Alasdair Milne and he was sacked at that time by the chairman of the Board of Governors Marmaduke Hussey and the BBC has been on a back foot even since the mid 1980's.
This is just another example of the BBC acting as if it is the Royal broadcasting corporation rather than it is funded by the public in the public interest. This is also very bad for Prince Charles. He has had a series of appalling public relations disasters, with questions over the legality of his marriage to Camilla [Parker Bowles], letters to Cabinet ministers which he is now doing very well in covering up, and also airbrushing Diana out of history. We've heard just this week that many of the monuments including Diana's grave are in a terrible state of repair, whereas of course the Royal family is incredibly wealthy. They could be easily looking after these things. So this is another PR disaster. But it seems that the answer from Prince Charles is to simply throw his ample amounts of money at the problem, and lawyers at the problem, in order to try and stop criticism. Which is almost like going back to medieval times, the sort of despotic Prince - not at all, the kind of hippy prince which is the image he tries to project.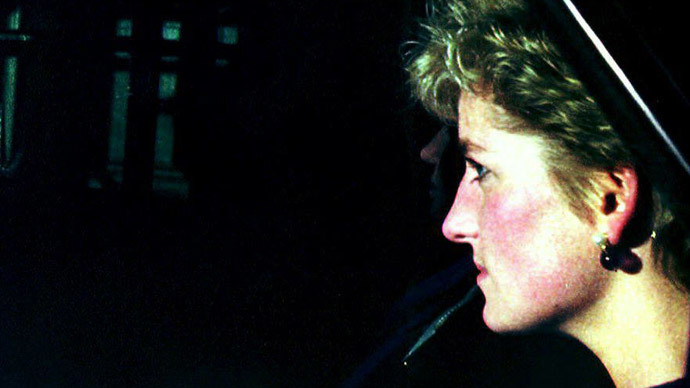 RT:If palace lawyers have intervened, what does that say about Britain's media freedom, especially that of the BBC?
TG: The BBC should be standing up with their own lawyers, and they should be taking this to the line, taking it to court. And in fact the Prince would almost certainly back down in this sort of situation. Because he wouldn't want the adverse publicity that came with the long court case further to trying to cover it up. Because this documentary is about public relations.
That is exactly what is most embarrassing about Prince Charles's position with his enormous wealth. He is spending that wealth on trying to sanitize an image, which at home here in Britain is really very negative. People see him as being very cruel to Diana. There are still questions about what happened with Princess Diana, whether the Royal Family was involved with her murder or her death. We don't know because, although, the answer at the inquest, the verdict, was unlawful killing, there is still no finger being pointed at who was responsible for that. Certainly it wasn't an accident and we know that it is now on the record. Prince Charles here is simply trying to stop criticism and stop analysis of what has happened to the monarchy. And we are seeing here not the hippy prince; we are seeing a kind of Machiavellian prince who is trying to use all methods in order to keep power, that is to say even silencing his critics.
RT:How well do you think the British people really know about how their royal family operates?
TG: They are trying to sanitize that, they are trying to make sure that people don't find out the inner workings of the Royal family. This is one of the things that Diana did. She started to talk about this stuff. This was a taboo that she broke. One thing is for certain: most Brits think that there is some question still about what happened to Princess Diana. And this one is not going to go away. This is almost like a kind of medieval story, isn't it? Like what happened to the princes in the Tower, what happened to Diana.
I personally believe that in the long term we will see that there was some kind of involvement by the royal family in her death. What that was we don't know. The BBC is not standing up for the interests of the public here; becoming the world broadcasting corporation is not helping history be written here in the way the way that I think we won't… which is a little bit more balanced.
RT:You'd be hard pushed to find any family in the world without some shady chapters. Is it really fair that Britain's royals are subjected to such intense critical scrutiny?
TG: Of course it is. We must have critical scrutiny of the Royal family because Charles is trying to have it both ways, isn't he. He is saying that we've got a constitutional monarchy, really it's it is just like any other family… They've got policies but they don't have political power. The fact of the matter is they do have great influence and sway in political circles... And he is trying to use his wealth to cover that up.
The statements, views and opinions expressed in this column are solely those of the author and do not necessarily represent those of RT.
The statements, views and opinions expressed in this column are solely those of the author and do not necessarily represent those of RT.
You can share this story on social media: