'Navalny case halo effect: Kremlin critics are automatically innocent for the West'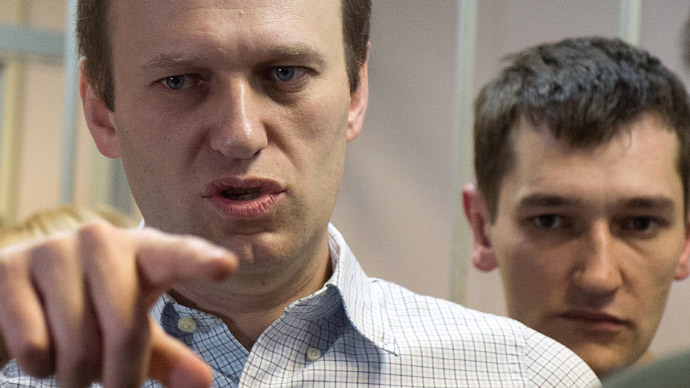 As long as Aleksey Navalny is seen by the West as in opposition to the Russian regime, he is automatically considered innocent, persecuted and everything about him is political, Aleksandr Pavic, political analyst told RT.
RT:What's your view of the sentence handed to Aleksey Navalny?
Aleksandr Pavic: Nobody would be talking about it. We wouldn't be talking about this if Navalny hadn't been a beneficiary of the NED funding, National Endowment for Democracy, the main regime change institution founded by the US. He has been at the well for a few years now. So it's not anymore a case of what Navalny actually did or not, it's the fact that he has been used as somebody to foment political opposition to the legally elected Russian leadership. And that's why he is so notorious.
READ MORE:Opposition figure Navalny guilty of embezzlement, gets 3.5yrs suspended sentence
RT:Aleksey Navalny is a prominent opposition figure, mainly known for fighting corruption. He's now convicted of fraud but says his trial was a political set-up. What do you think?
AP: I've been looking at the headlines in the English-speaking media and really the accent has been put on the fact that Navalny is either a Kremlin critic or a Putin critic. They are not really getting into the merits of the case. This is; Navalny criticizes the Kremlin or he criticizes Putin, automatically that means he must be innocent and that he must have been persecuted. So really it has been politicized, you can't avoid that. Everything is politicized now as long as you are the opposition to a regime that the West doesn't like, you are automatically innocent, and everything about you is political.
RT:Prosecutors wanted to jail Navalny for 10 years but he got a much milder sentence. Why do you think in the end he received a suspended three and a half year sentence?
AP: Again, I would be surprised if Navalny hadn't become a political figure, a rallying figure for the Western-supported opposition. If he was just an ordinary Russian citizen, he probably would have gotten the sentence provided for by law. As it is, I think he is the beneficiary of this. I would call it a halo effect: if you are an opposition figure you automatically have a halo above your head, meaning he can do no wrong. Maybe the Russian institutions are trying to avoid excessive politicization of this entire case.
RT:Navalny's supporters were gathering in the center of Moscow. They were expecting tens of thousands of people but got much fewer numbers. Why didn't they get that number?
AP: I think it really depends on how good the social networks are working, how quickly they can mobilize people. Once again, this is case of political competition, it's just how efficient are they in gathering a lot of people in a short amount of time. It's hard to say, it depends on the weather, it depends on whether it's a working day or not, it depends on whether it is holidays or not. It's really hard to say because this is not a regular case.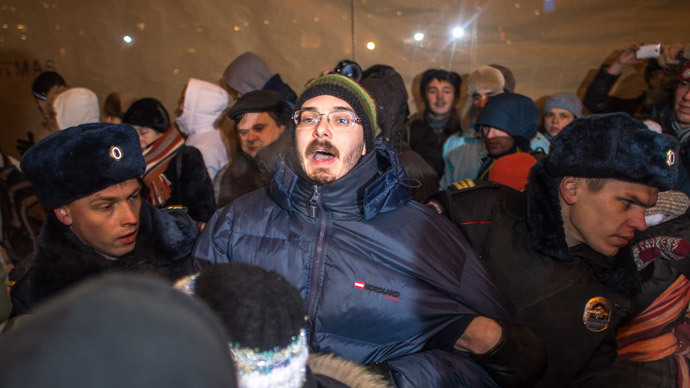 'Not an anti-corruption activist but a crook'
Foreign affairs expert Nebojsa Malic believes the Russian government is too lenient regarding Aleksey Navalny and his sentence should not have been suspended.
"He passes himself off as an anti-corruption activist and a blogger, where he has these private companies doing business and defrauding Western investors of all things after he defrauded a Russian company so many years ago. He is getting a suspended sentence because the government seems to be encouraging this behavior by being lenient on him. I don't know really why they have been so lenient towards him while he is being a crook", Malic argued in his comments to RT.
Malic said that he was puzzled by the verdict as President Vladimir Putin "repeatedly said the law is above everything and nobody is above the law," and therefore, "there should be consequences for breaking the law." Navalny got a suspended sentence in the Kirov case and now we are witnessing the same thing.
Talking about Western coverage of Navalny's case, Malic emphasized that he is seen as a victim of human rights abuse in the West. However, that doesn't correspond to reality.
"The Western support for Navalny, calling him a blogger, an activist, celebrity, politician and all this is baffling because the man is very clearly not only a crook, as far as defrauding Russian companies but defrauding Western companies. So all this talk about rule of law and corruption, it seems to be a ploy to present things the way they are not. He is not an anti-corruption activist, he is a crook," Malic added.
The unsanctioned demonstration in support of Aleksey Navalny which took place after the announcement of the verdict brought together around 1,500 people, which is far less than was expected. Malic told RT that he is "shocked that there are any supporters he can attract in Moscow and in Russia," while he wasn't surprised to hear calls for unrest.
"His supporters definitely and himself support this call for a 'Maidan-style' revolution in Moscow. He is essentially invoking the specter of turning Russia into the hell hole Ukraine is today. But yes, he would very much like to see disorder, unrest and my guess is that his backers – people pulling his strings, giving him funding and giving him favorable press coverage in the West – are the people behind it," Nebojsa Malic said.
The statements, views and opinions expressed in this column are solely those of the author and do not necessarily represent those of RT.